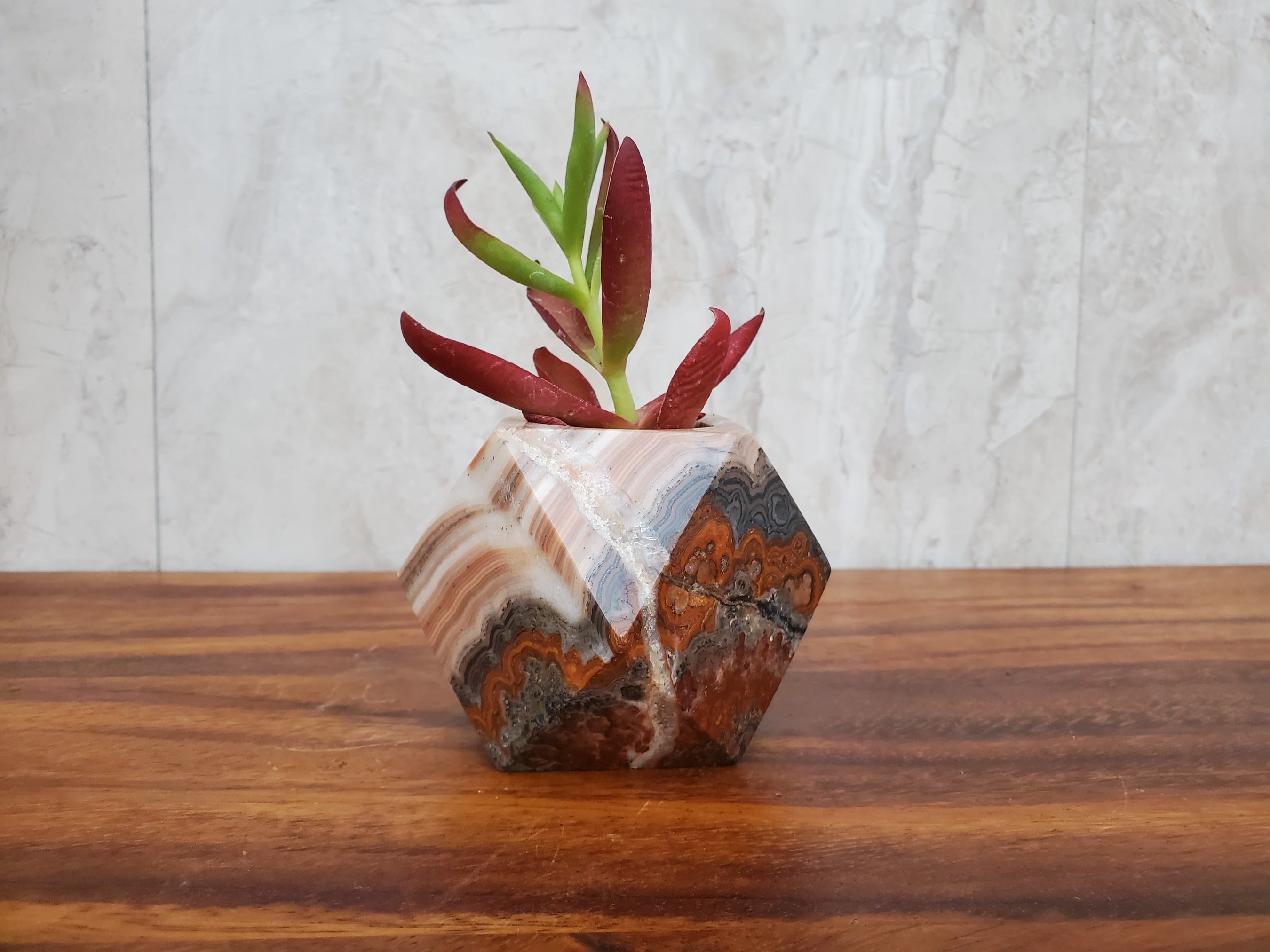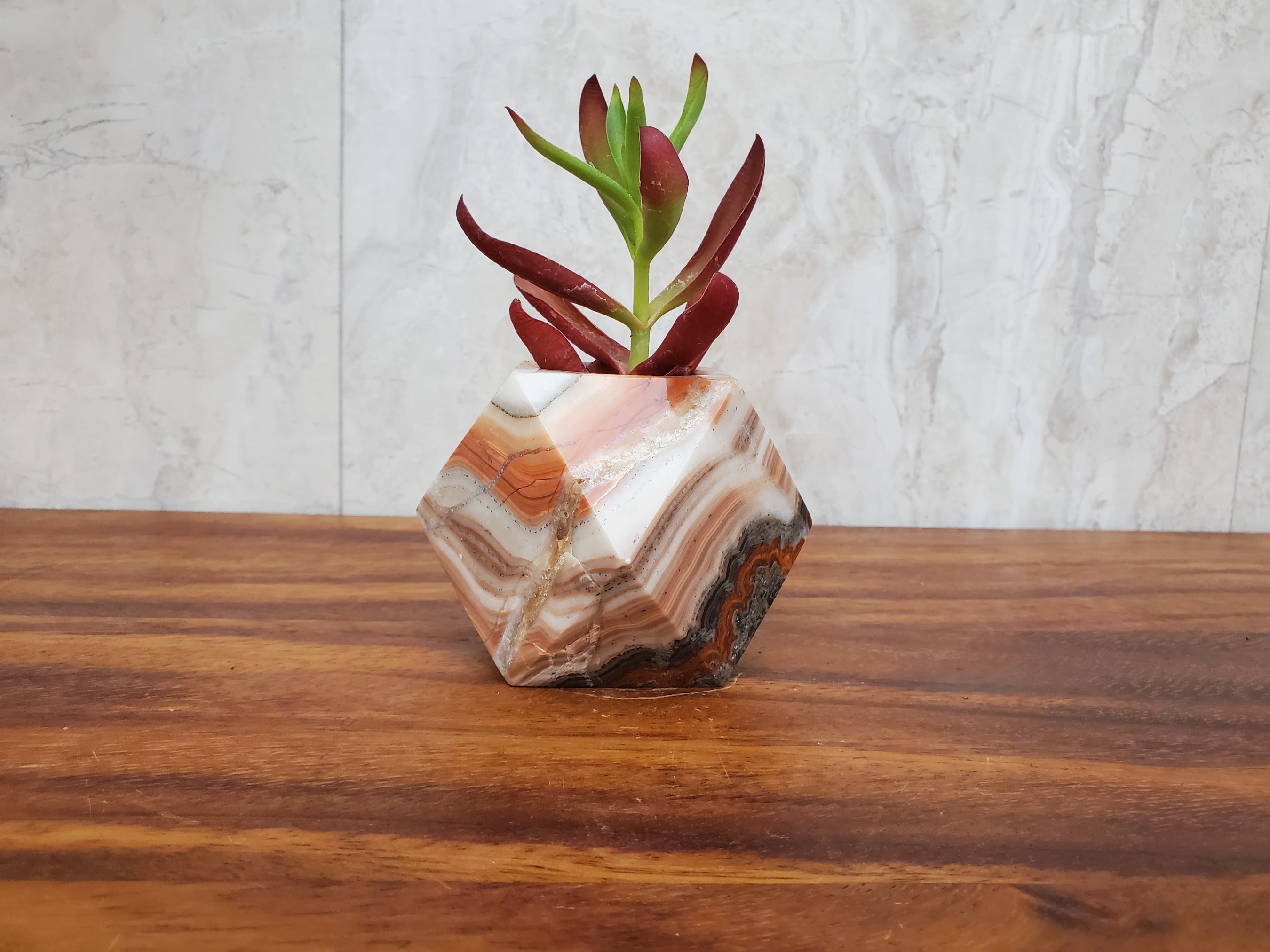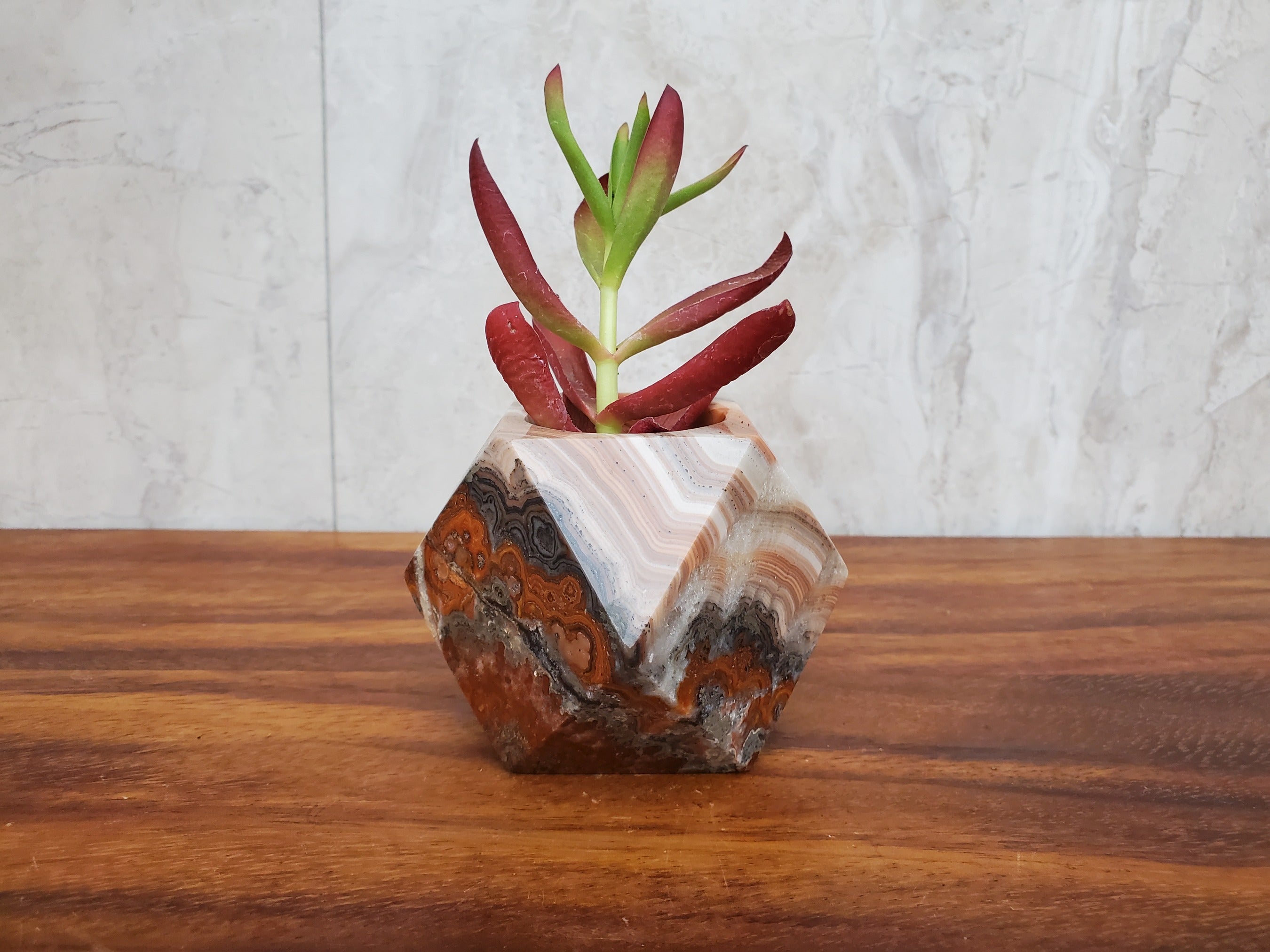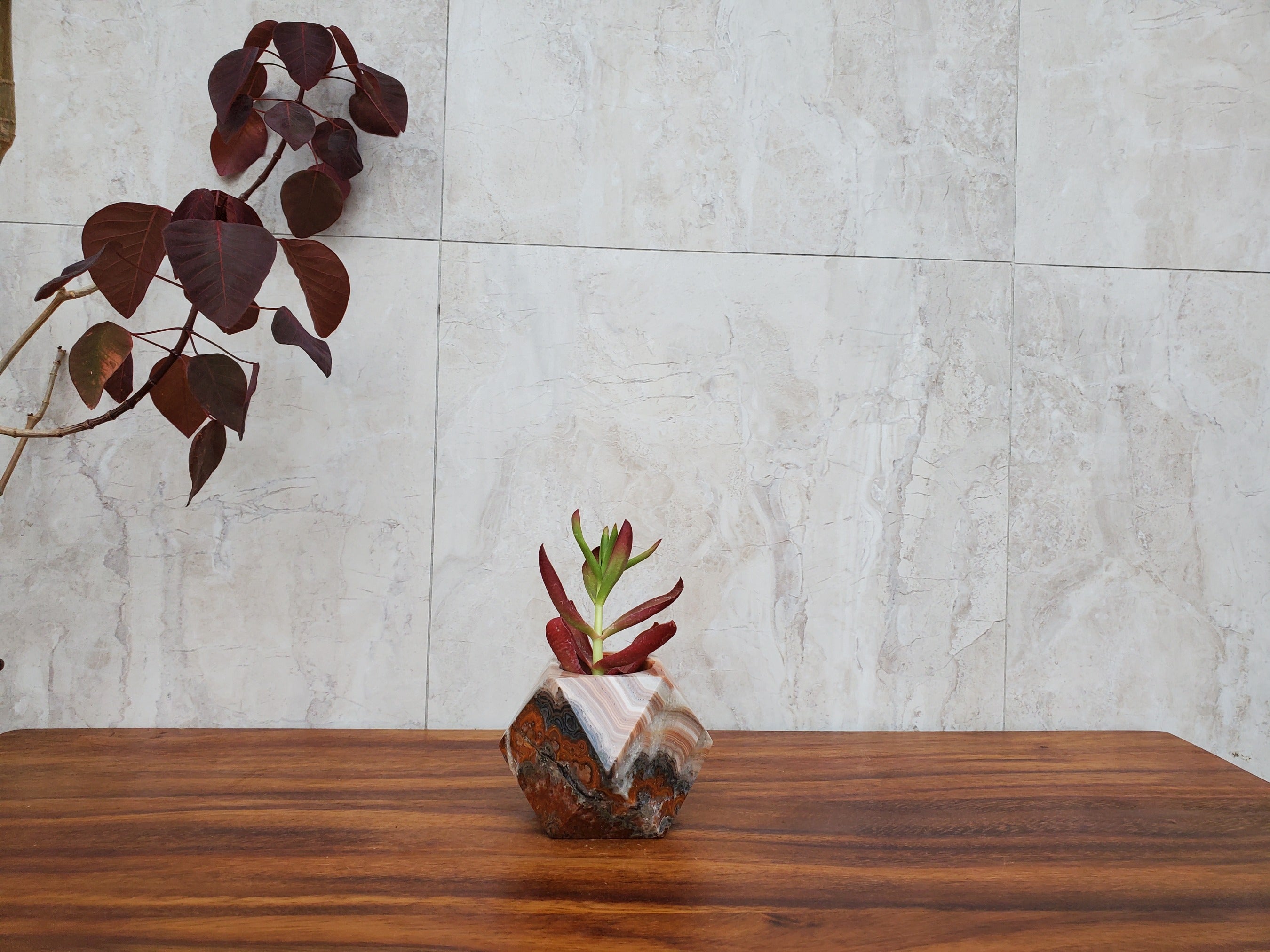 Red and Gray Onyx Succulent Planter, Stone Miniature Plant Holder, Small Pot
---
This red, white, and gray onyx planter is perfect for planting succulents, cacti, and tiny flowers. It has a geometrical shape and is a darling addition to a coffee table, desk, or window. You will receive the planter in these pictures. It is truly one of a kind.

Dimensions: D 1.8" x H 3.2"
Weight: 1 lb 9 oz

This stone item works with many décor styles—Contemporary, Industrial, Minimalist, Modern, Bohemian, Scandinavian, Transitional and Mid-Century Modern.

Thank you for your order!

4084 South 300 West
Salt Lake City, UT 84107
(385) 243-1932‬
OPEN Mon-Fri 9:30 am - 5 pm MST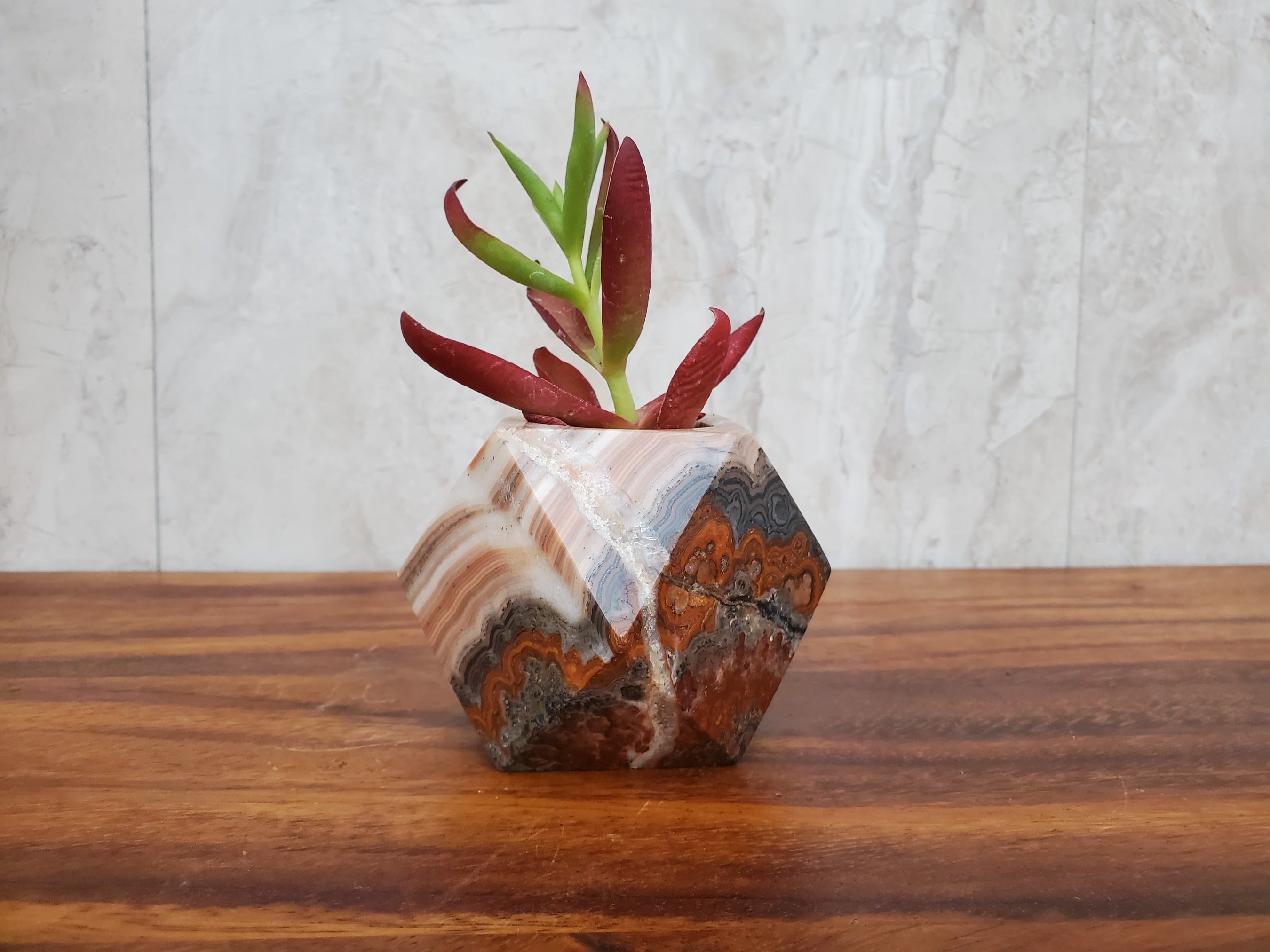 Absolutely incredible statement piece! I can't explain how impressive this is.
Pictures do not do justice. It is absolutely stunning! It is perfect.
Exactly as described and beautiful! Very good experience.