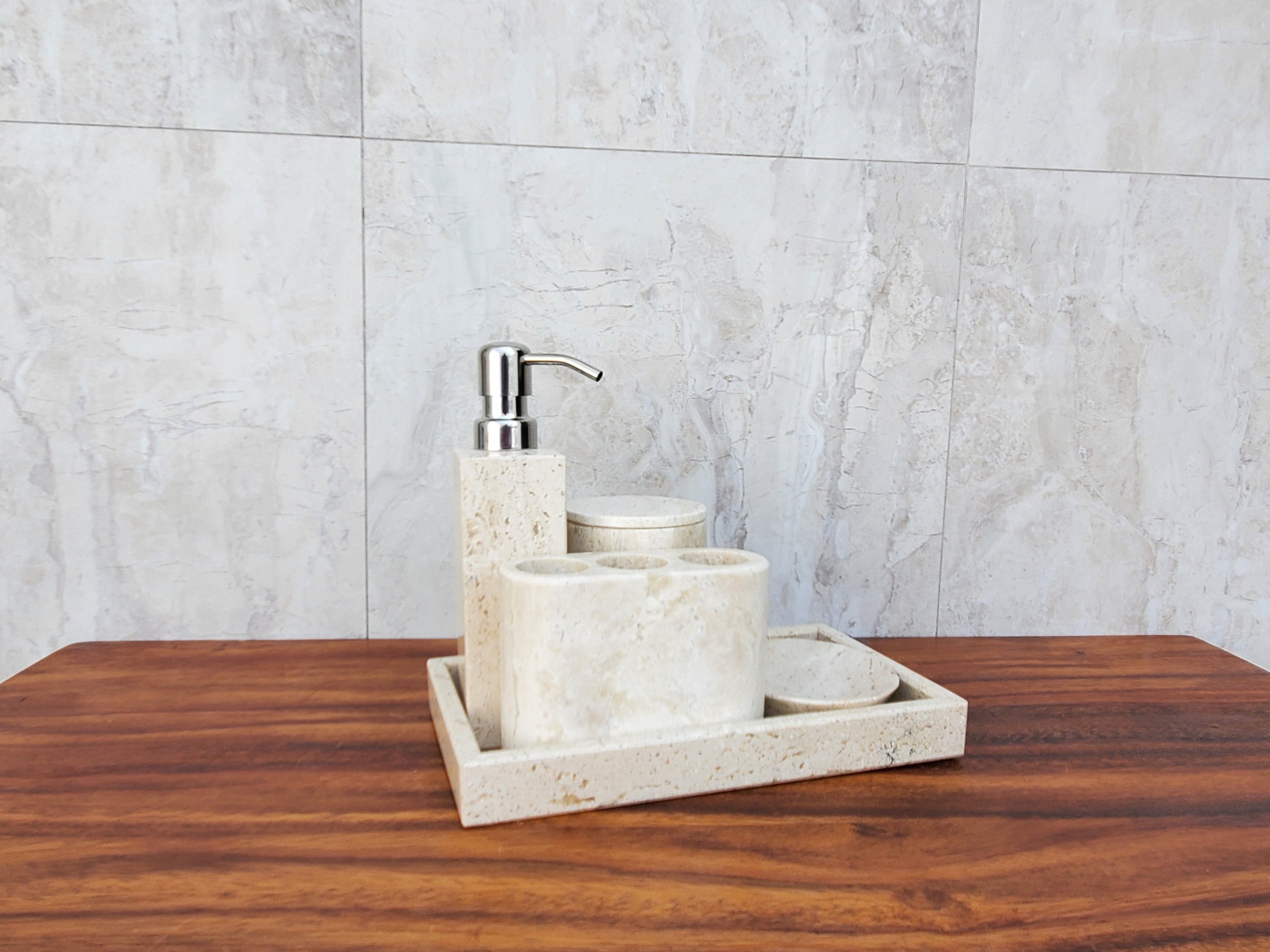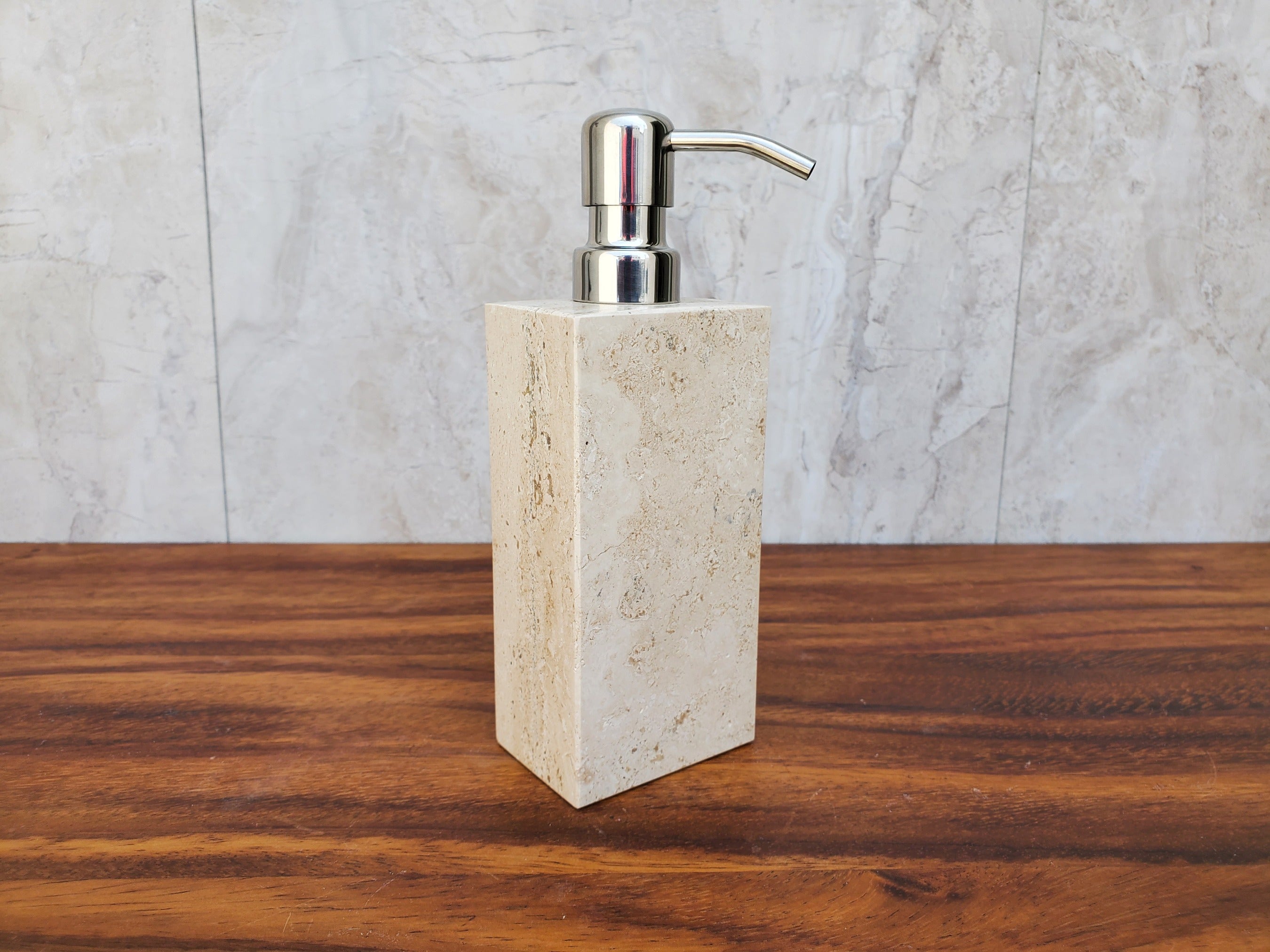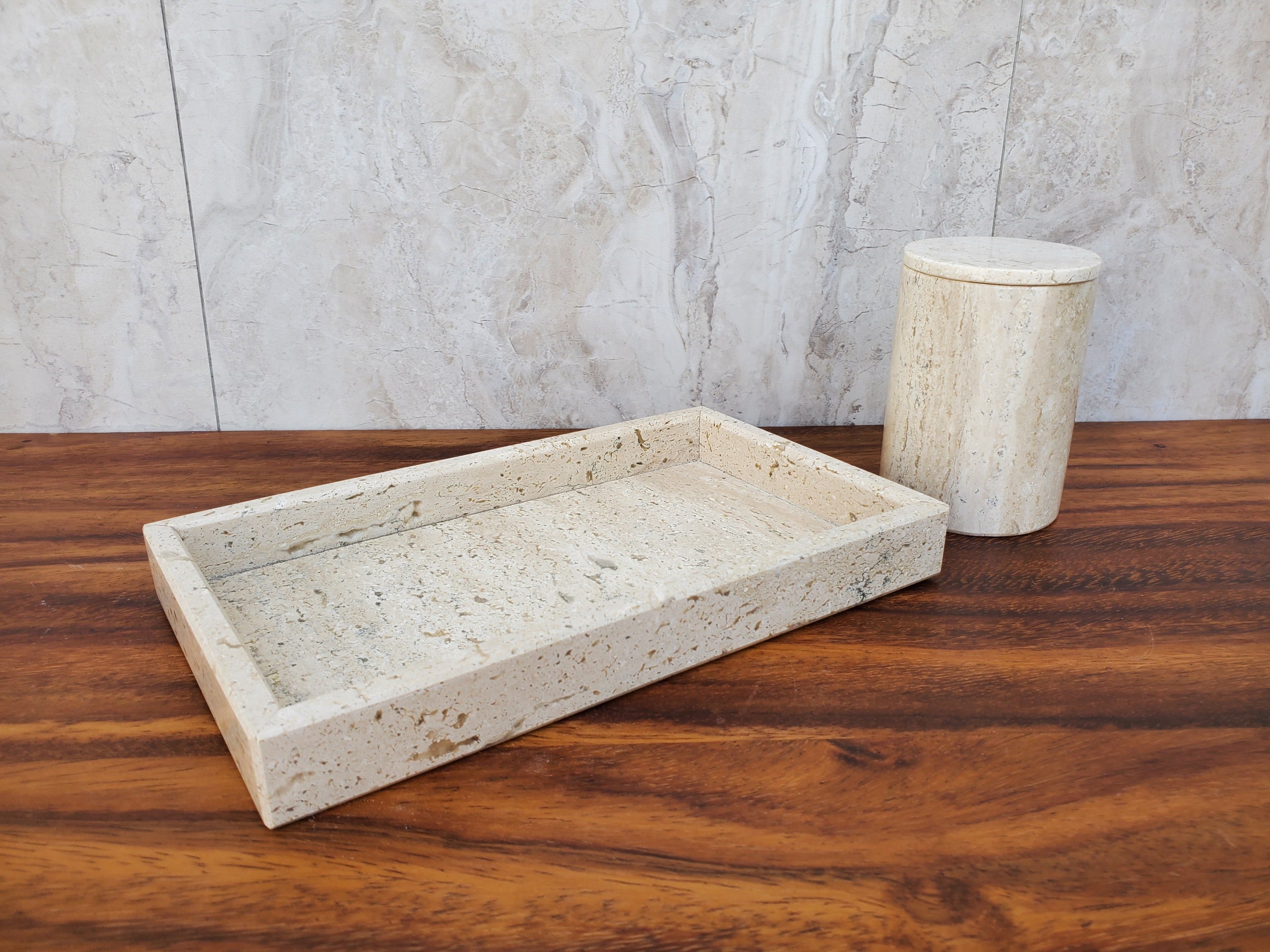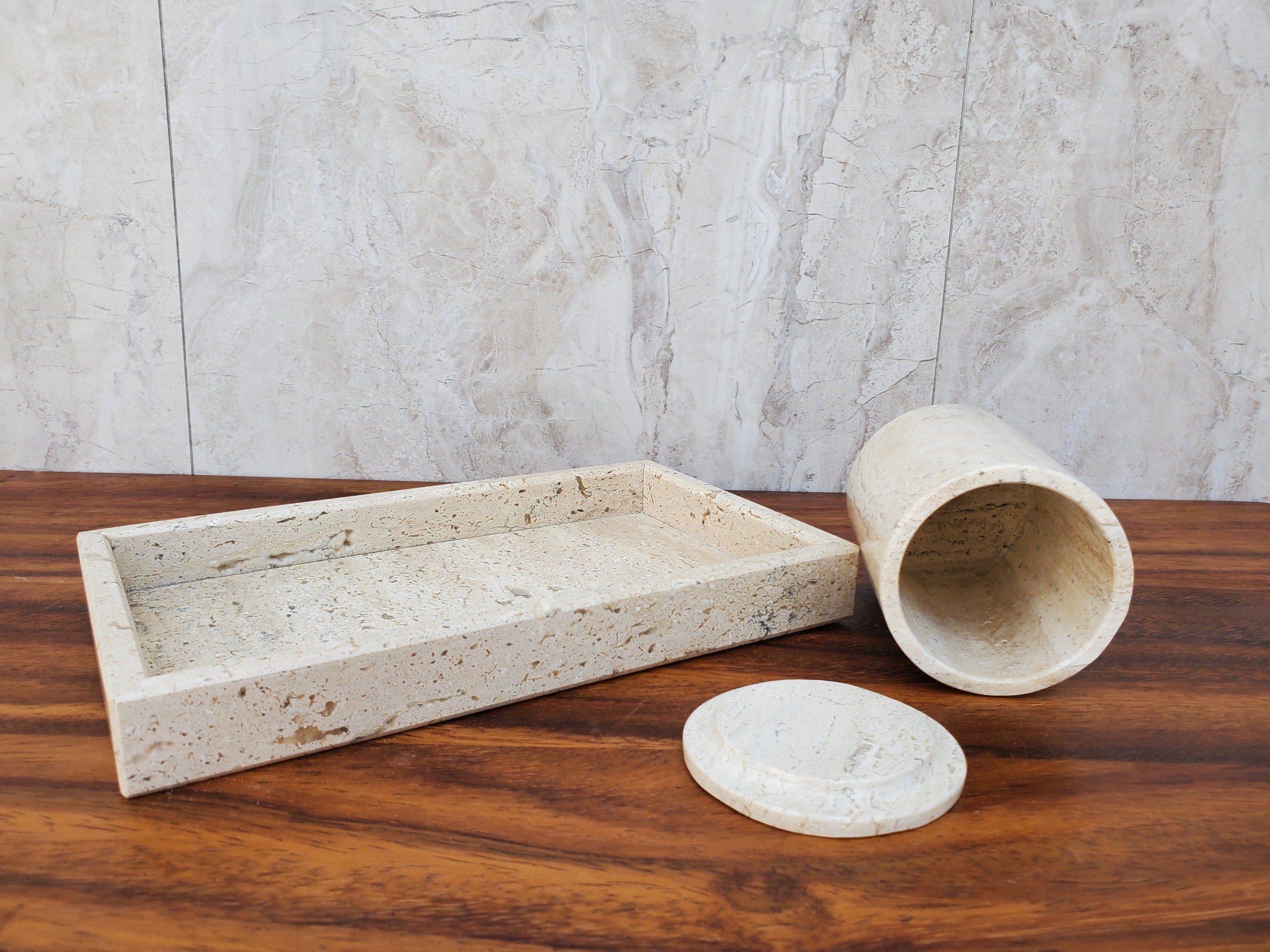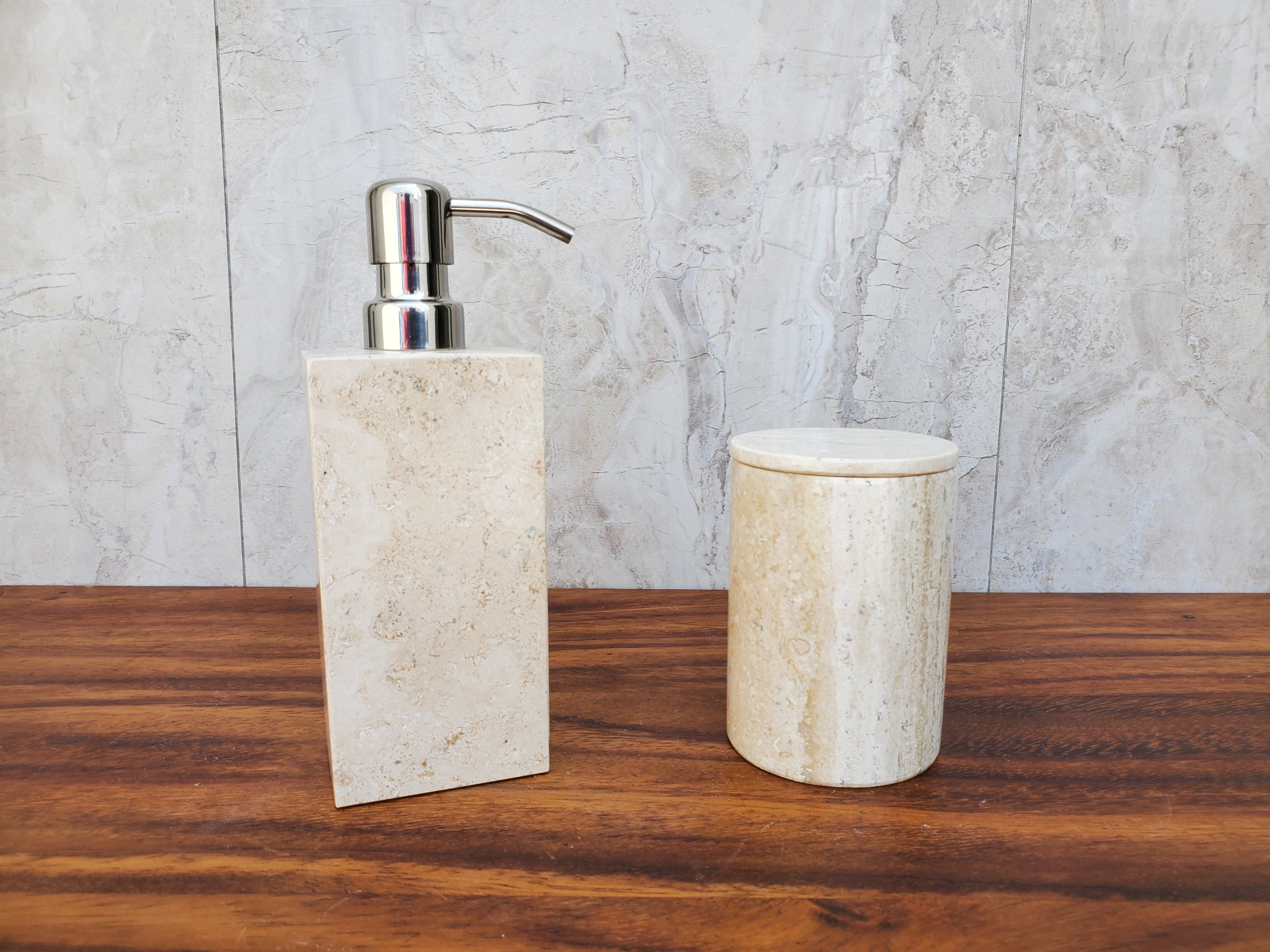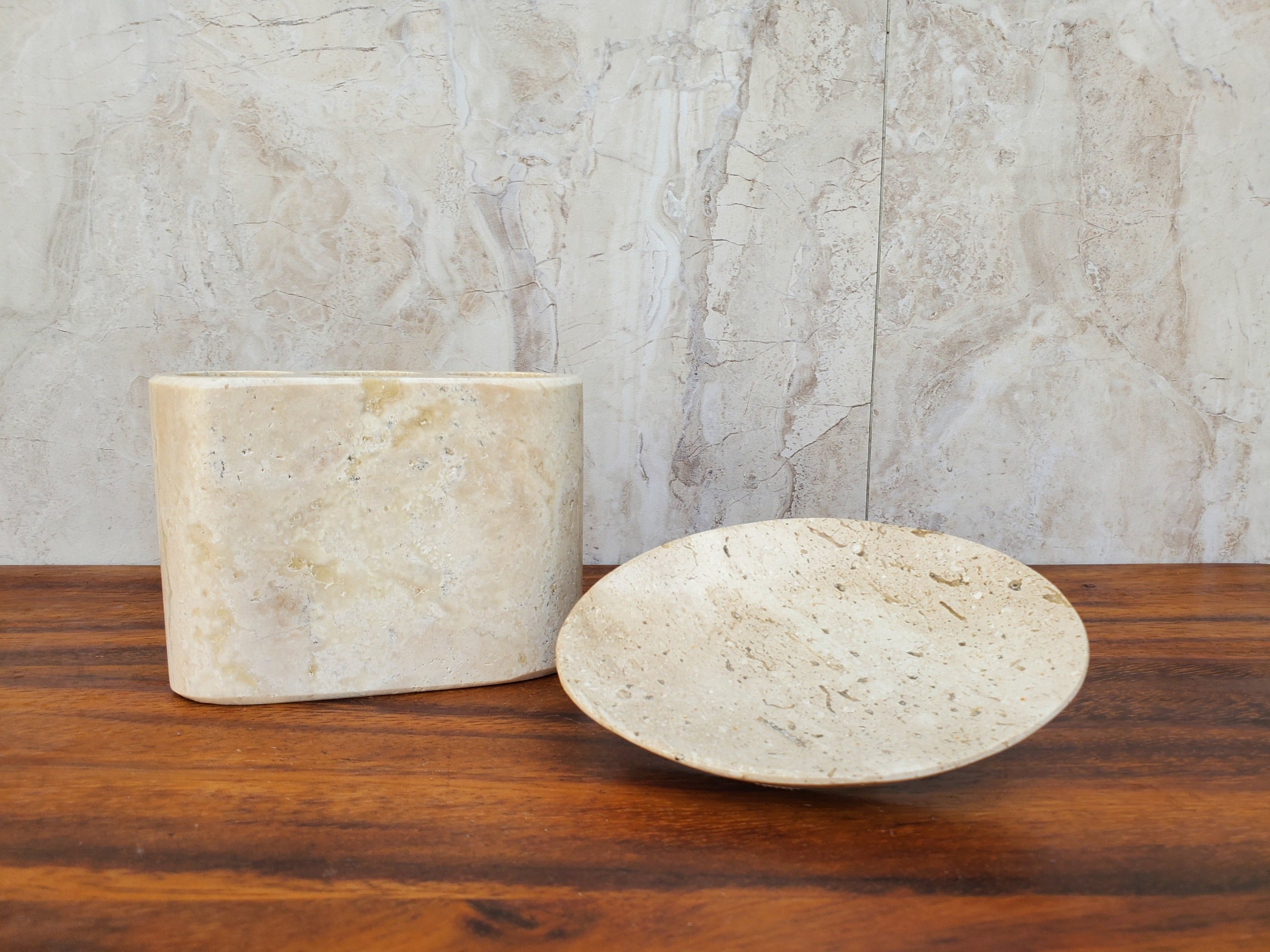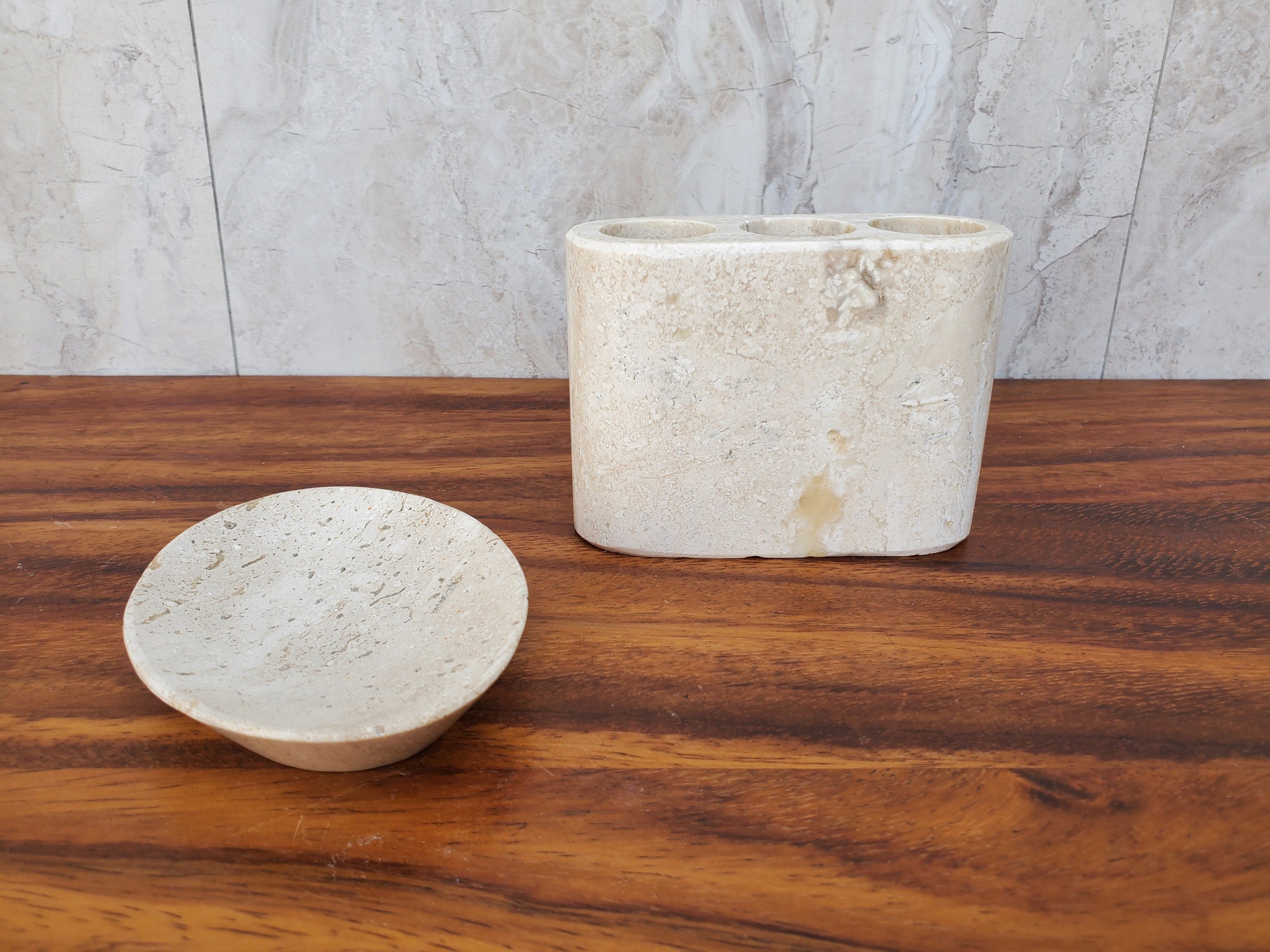 Gray and Tan Marble Stone Bathroom Accessory Set, 5 Pieces
---
This gray and tan 5-piece bathroom accessory set is made with marble. Marble is a natural stone top interior designers use for luxury bathroom accessories. Each piece was handmade from 100% high-quality marble stone. This set is a classic way to elevate your space.
Soap Dispenser: 5.6" x 2.7" x 2"
Soap Dish: 5.25" x 3.7" x 0.7"
Toothbrush Holder: 5" x 3.7" x 2" D 1.5"
Cotton Basket: 4.3" x 3" D 2.5"
Tray: 9.8" x 6" x 1"
Weight: 8.75 lbs
Your purchase supports artisans in Central Mexico. 

4084 South 300 West
Salt Lake City, UT 84107
(385) 243-1932
OPEN Mon-Fri 9 am -5 pm MST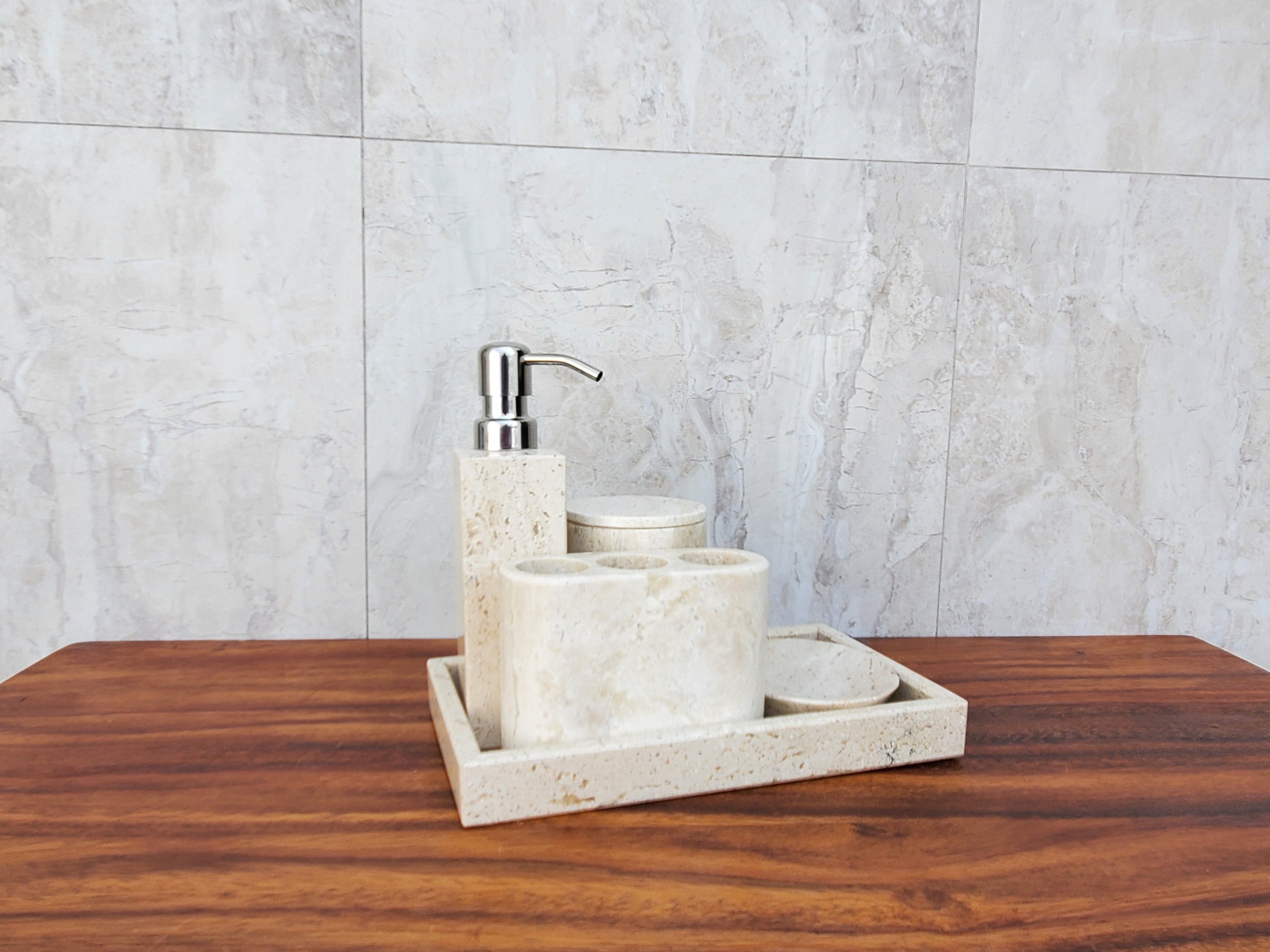 Absolutely incredible statement piece! I can't explain how impressive this is.
Pictures do not do justice. It is absolutely stunning! It is perfect.
Exactly as described and beautiful! Very good experience.