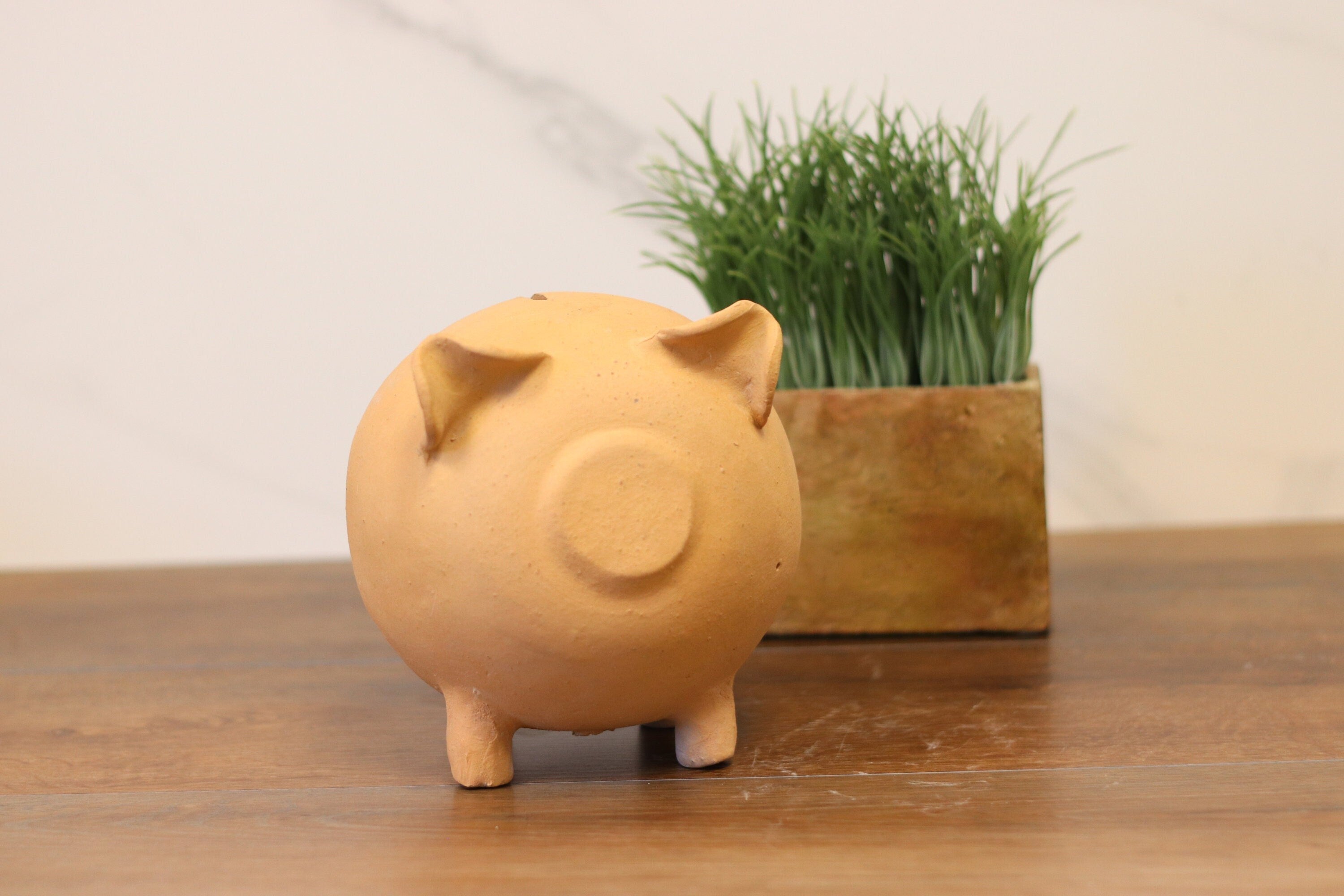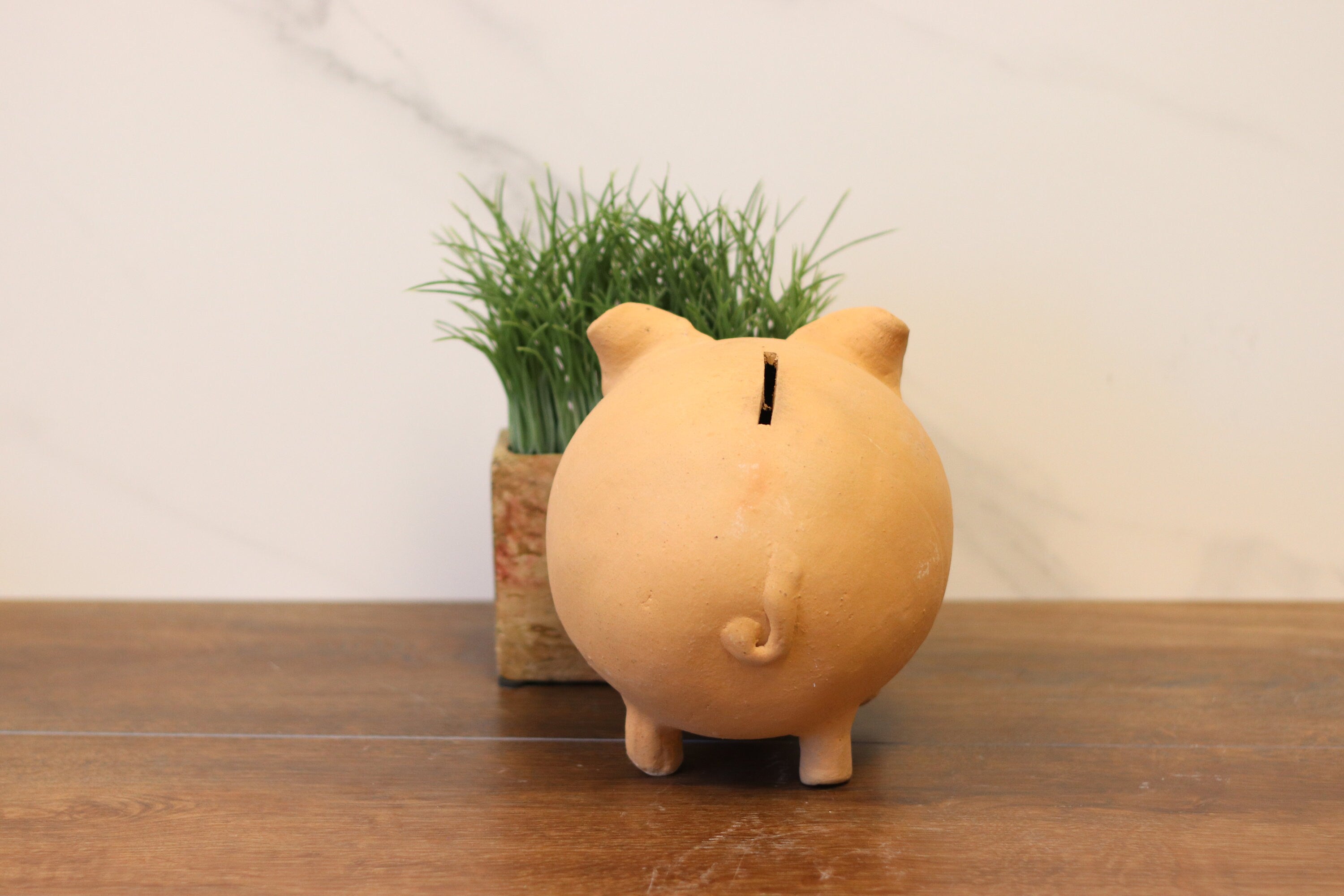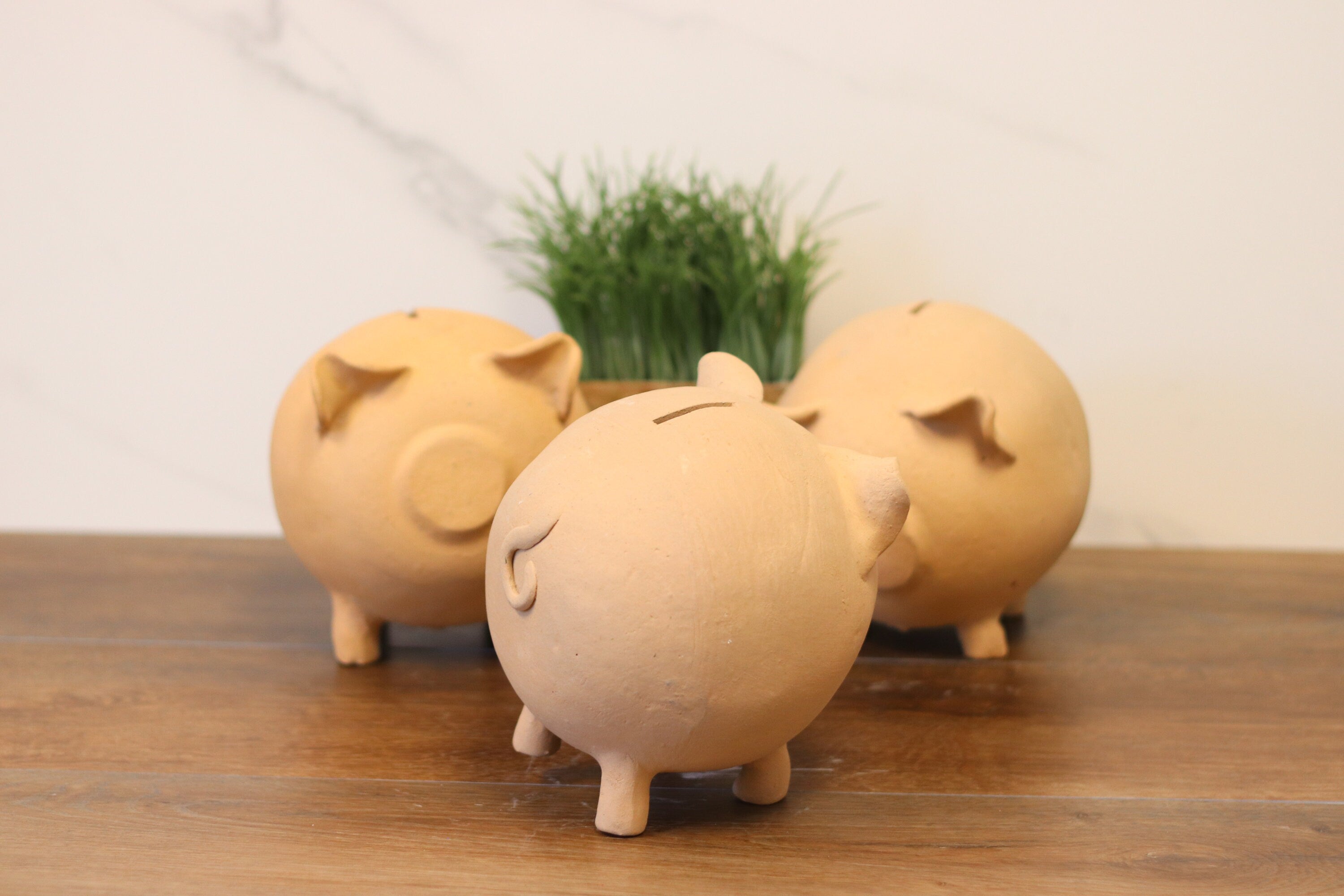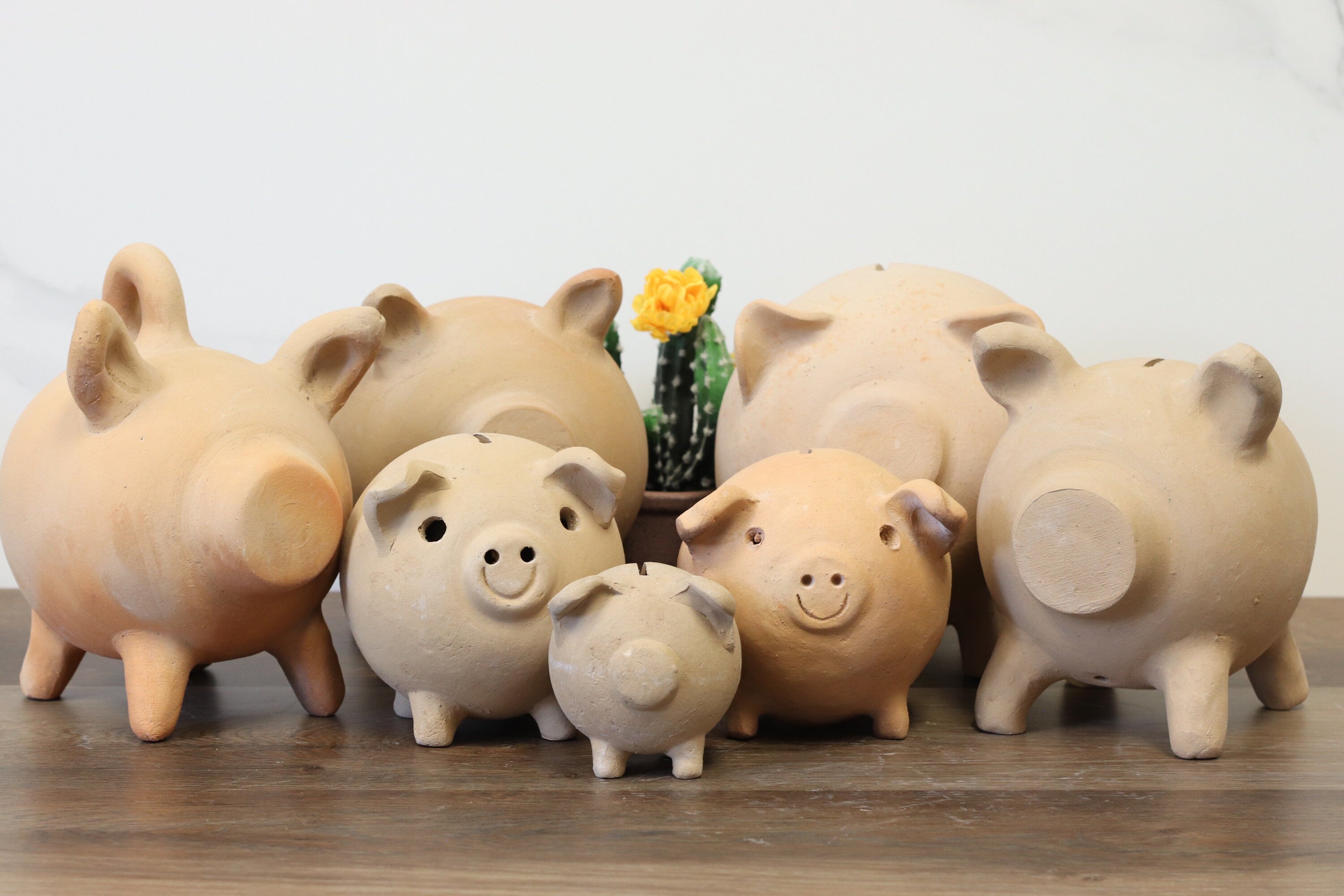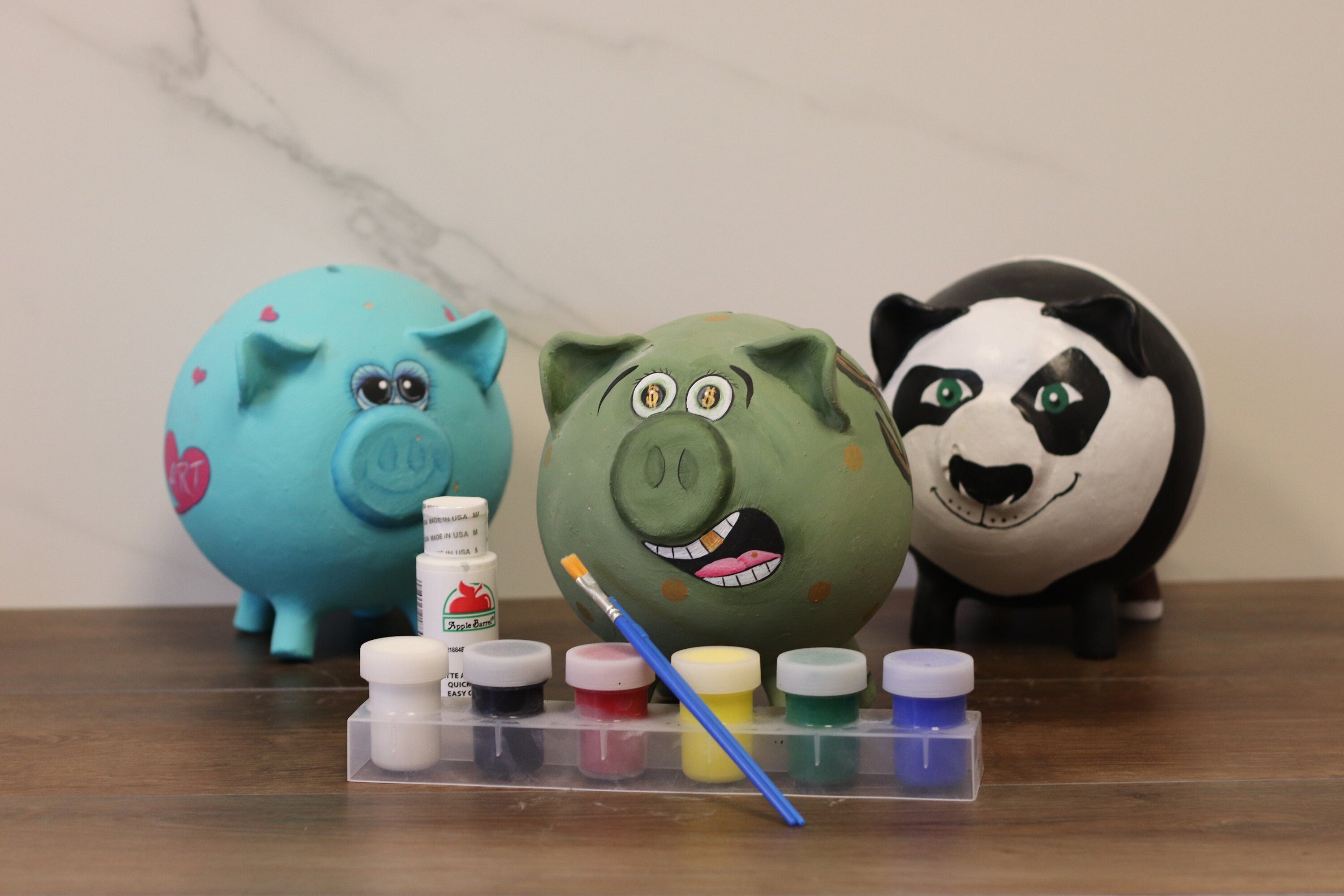 Ceremic Smash Piggy Bank, 6x6x7 inch
---
This is MASON, a cute member of a family of Piggy Banks. She is looking for a new home.
Dimensions: 6″Length X 6″Width x 7″Height
Every piece was hand sculpted by indigenous Mexican Folk Artists; variations are expected. This bank was meant to be smashed to get the money out! It is thick and well-made. If you have visited Mexico you will recognize this popular souvenir item.

This listing includes one Coin Bank . Painted bank examples or other items in the photos are not included.
"Be the reason someone smiles today, Help us to make a difference in someone's life" -With Heart Foundation
Our purpose is to help artisans who make handmade products provide for their families. I've seen the cruelty and the ravages of poverty in my beloved Mexico, where kids are sent to the big cities that they can sell handmade products to provide for the basic needs of their families. I have seen 3- or 4-years old children walking shoeless through cars stuck in the traffic trying to sell different things, and they can only come back home once they have sold everything that they brought with them.
Please visit our Instagram! https://www.instagram.com/withheartfoundation/
Thank you for supporting us!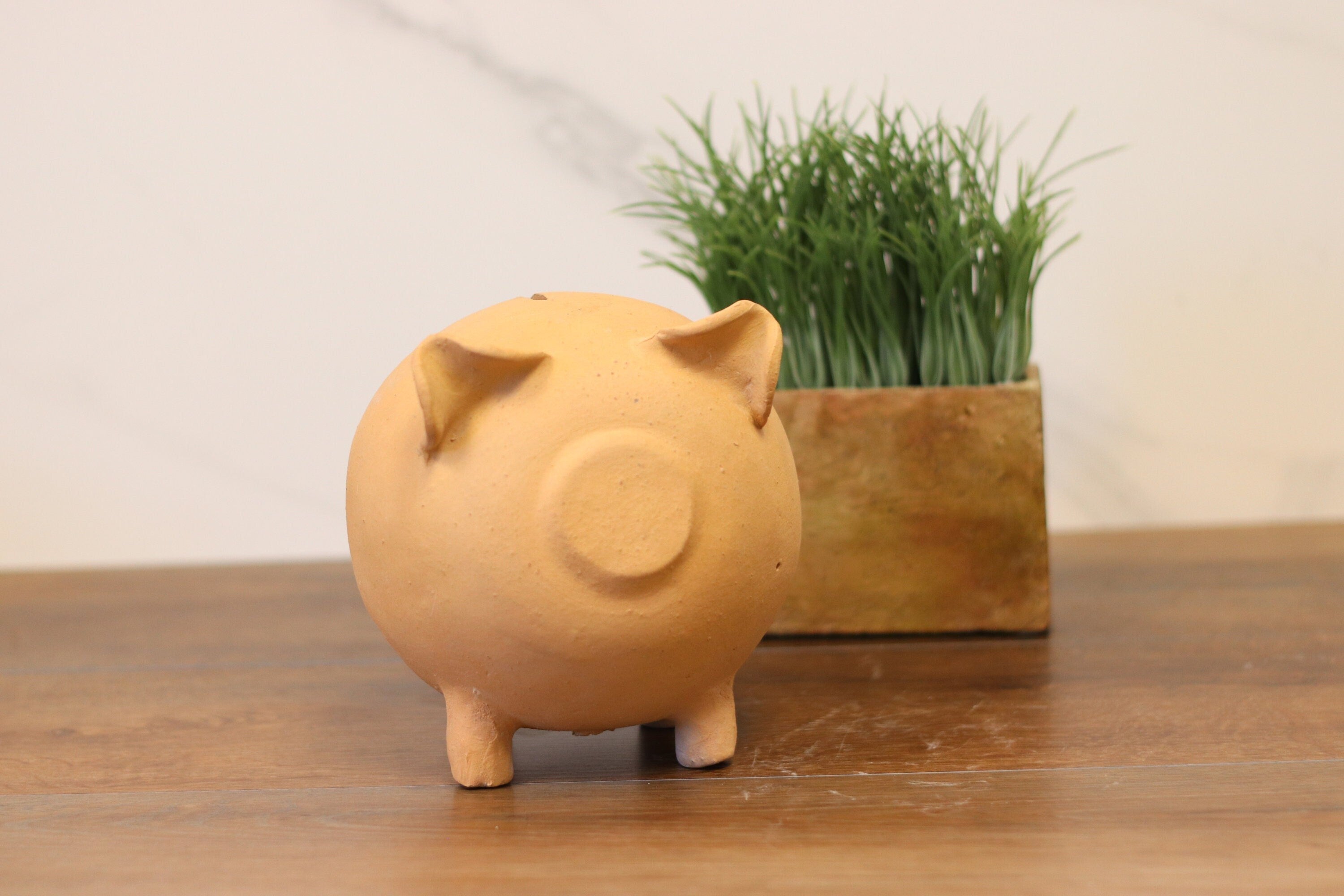 Absolutely incredible statement piece! I can't explain how impressive this is.
Pictures do not do justice. It is absolutely stunning! It is perfect.
Exactly as described and beautiful! Very good experience.