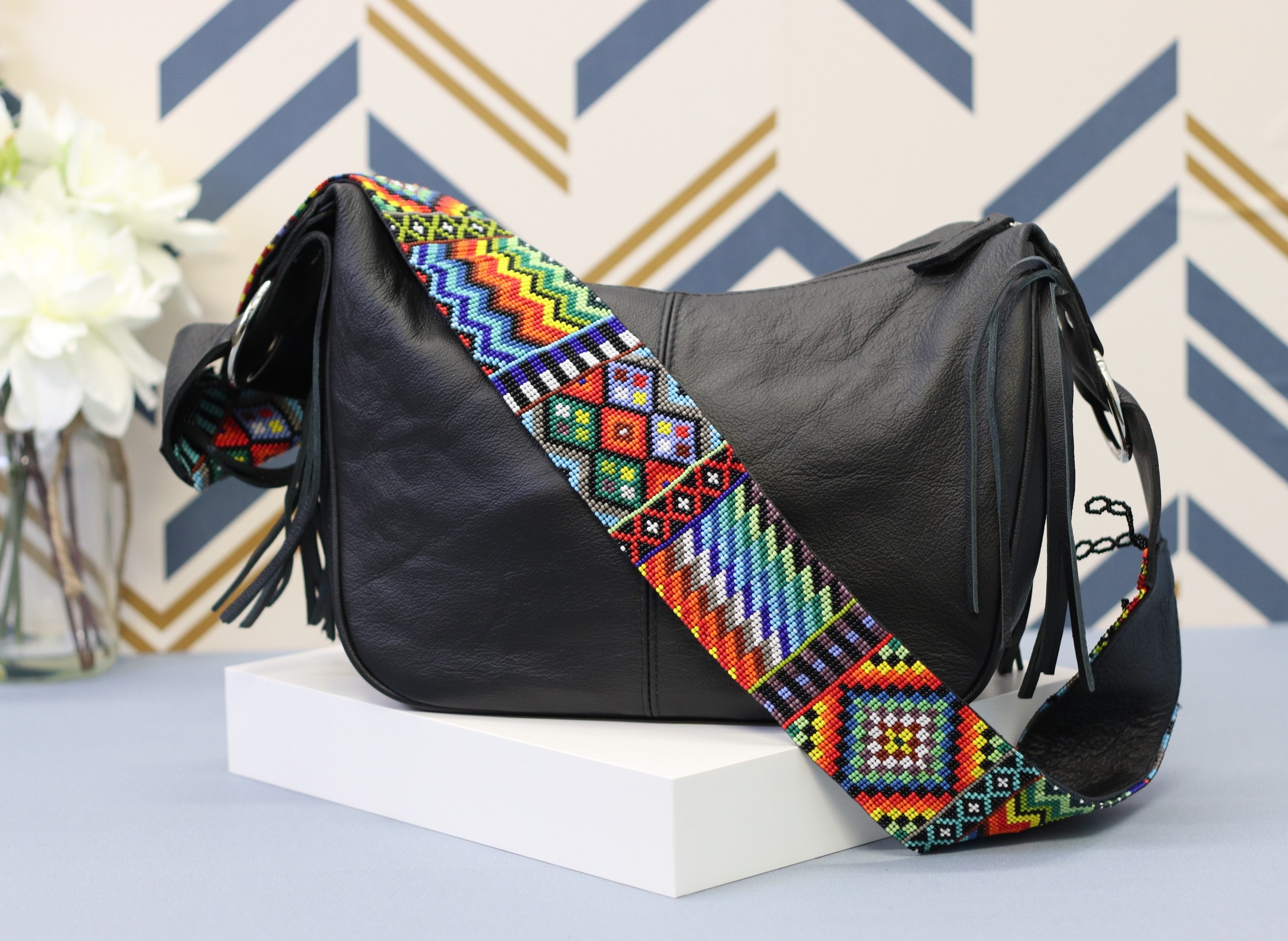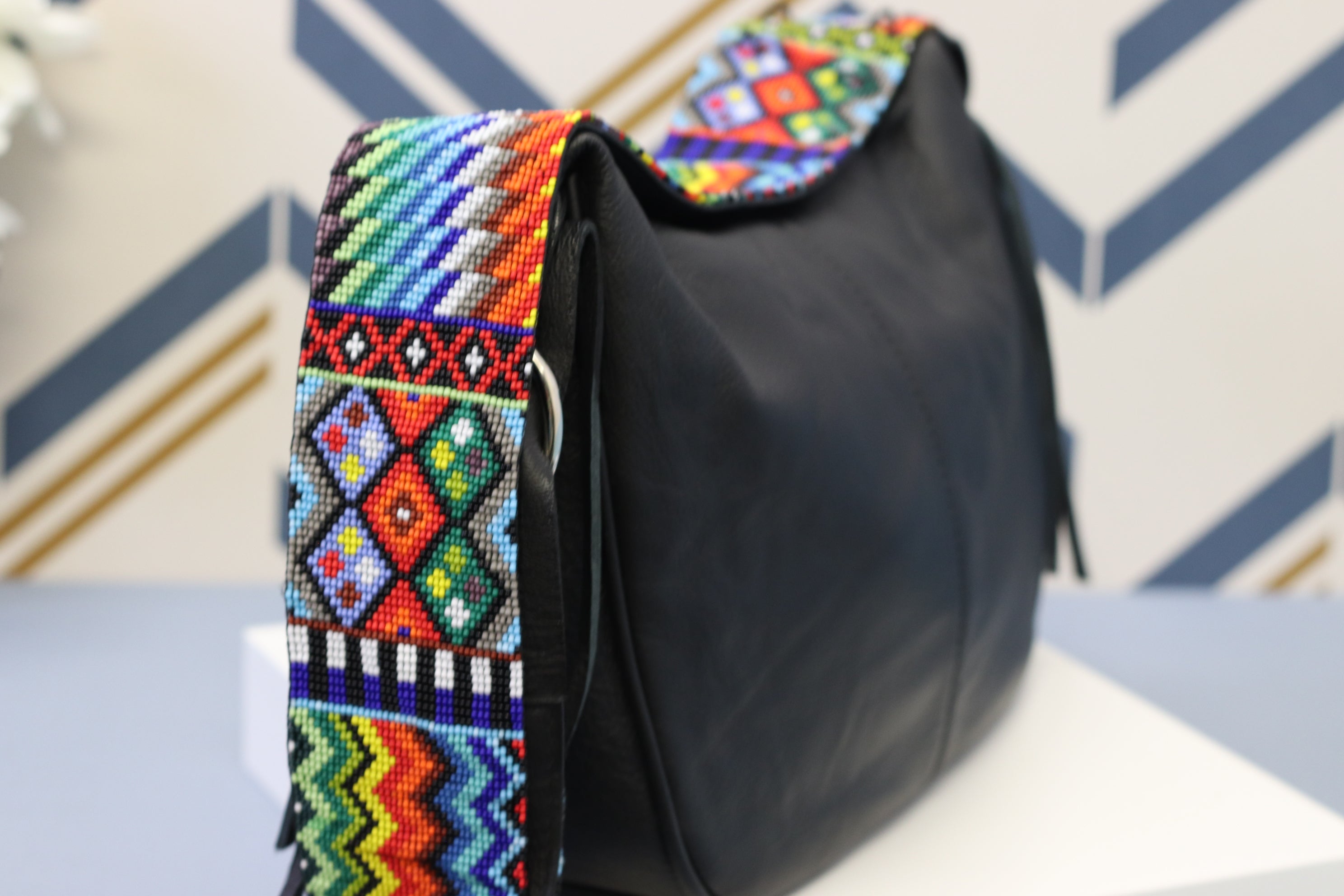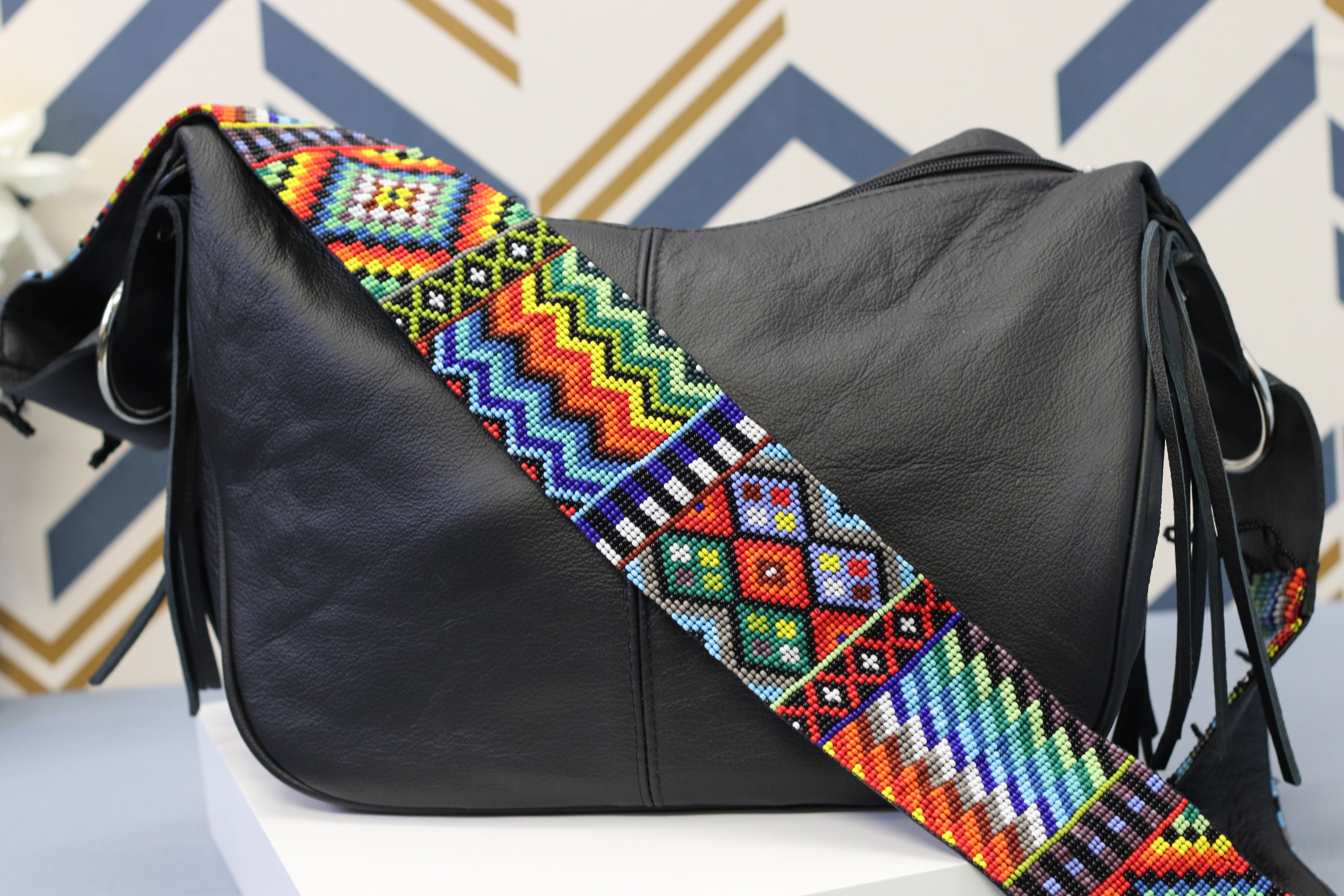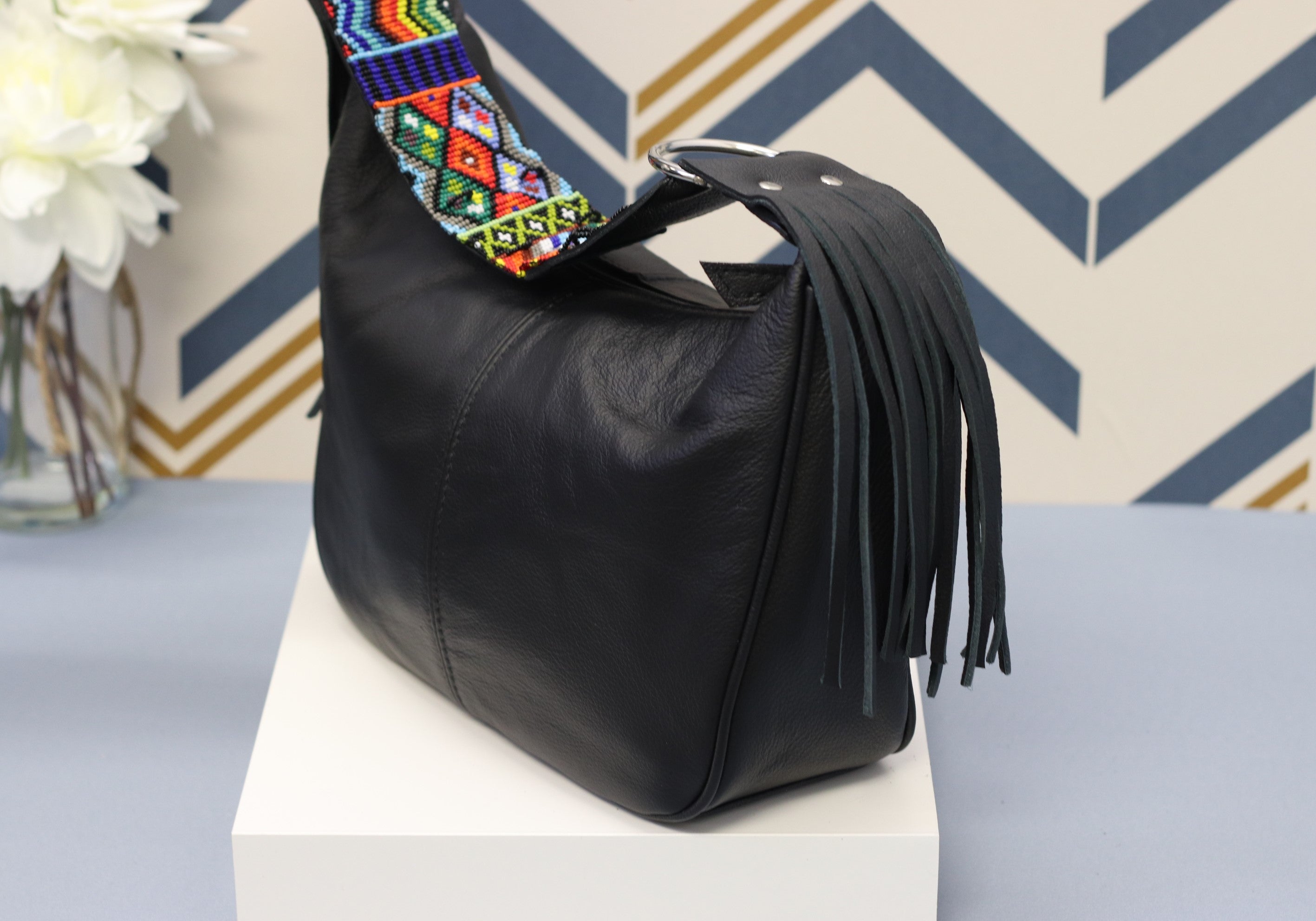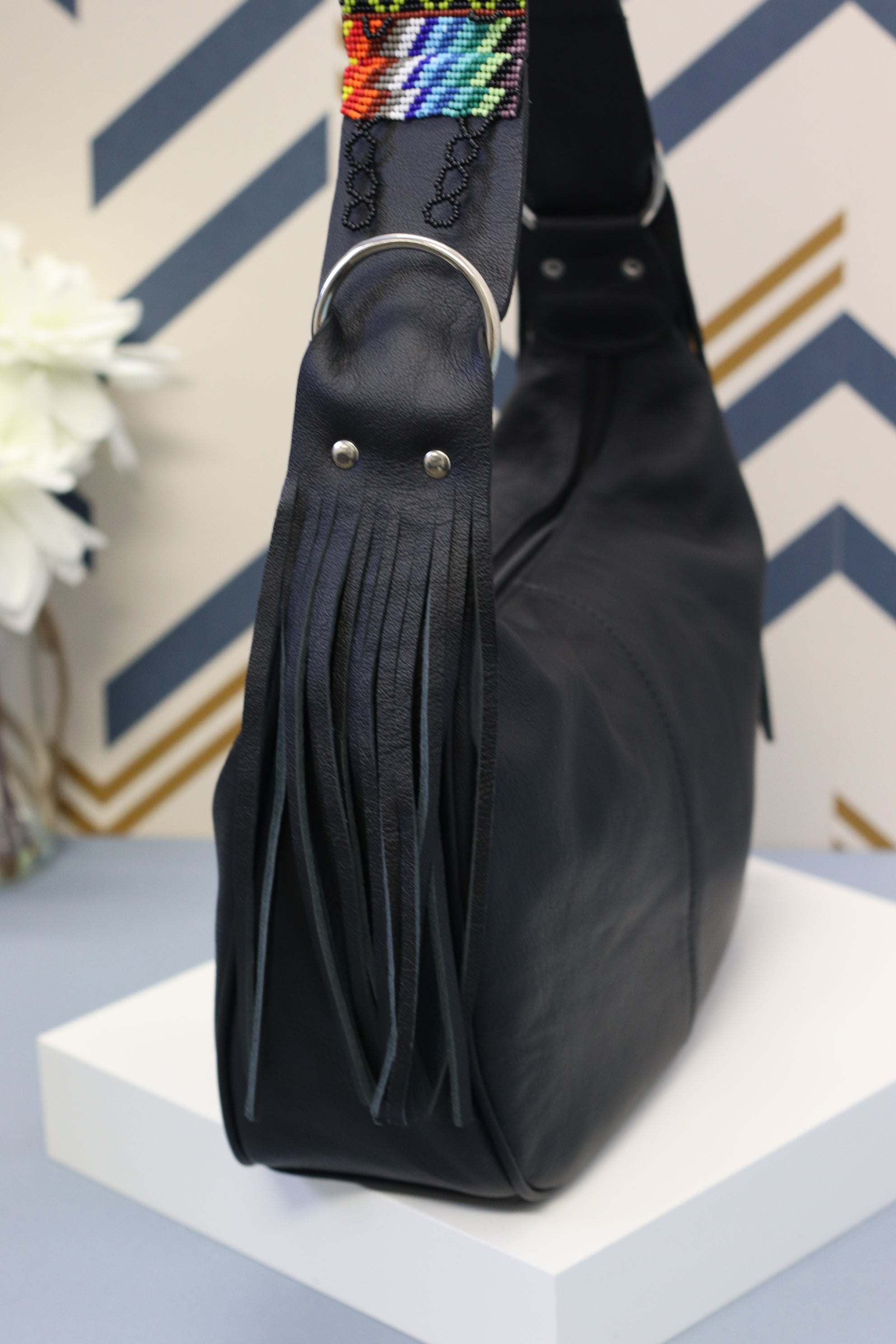 Black Leather Messenger Bag with Hand Beaded Shoulder Strap
---
Carry everything you need with this gorgeous black soft leather messenger bag. The straps are hand beaded by artisans in Central Mexico. Each bag's color and characteristics are truly one-of-a-kind. You will receive the bag in this picture, and your purchase supports artisans in Central Mexico. 

Dimensions:
Bag Length: 12"
Bag Height: 8"
Bag Depth: 4"

Color: Black
Materials: Soft Leather
Shoulder Strap: Handbeaded with seed beads.
Shoulder Strap: Length 41"
Side Tassels: 8" Length
Fittings: Nickel Metal
Lining: Brown Satin
Zipper and Slit Pockets in Lining
Zipper Closure
(385) 243-1932
OPEN Mon-Fri 9:30 am - 5 pm MST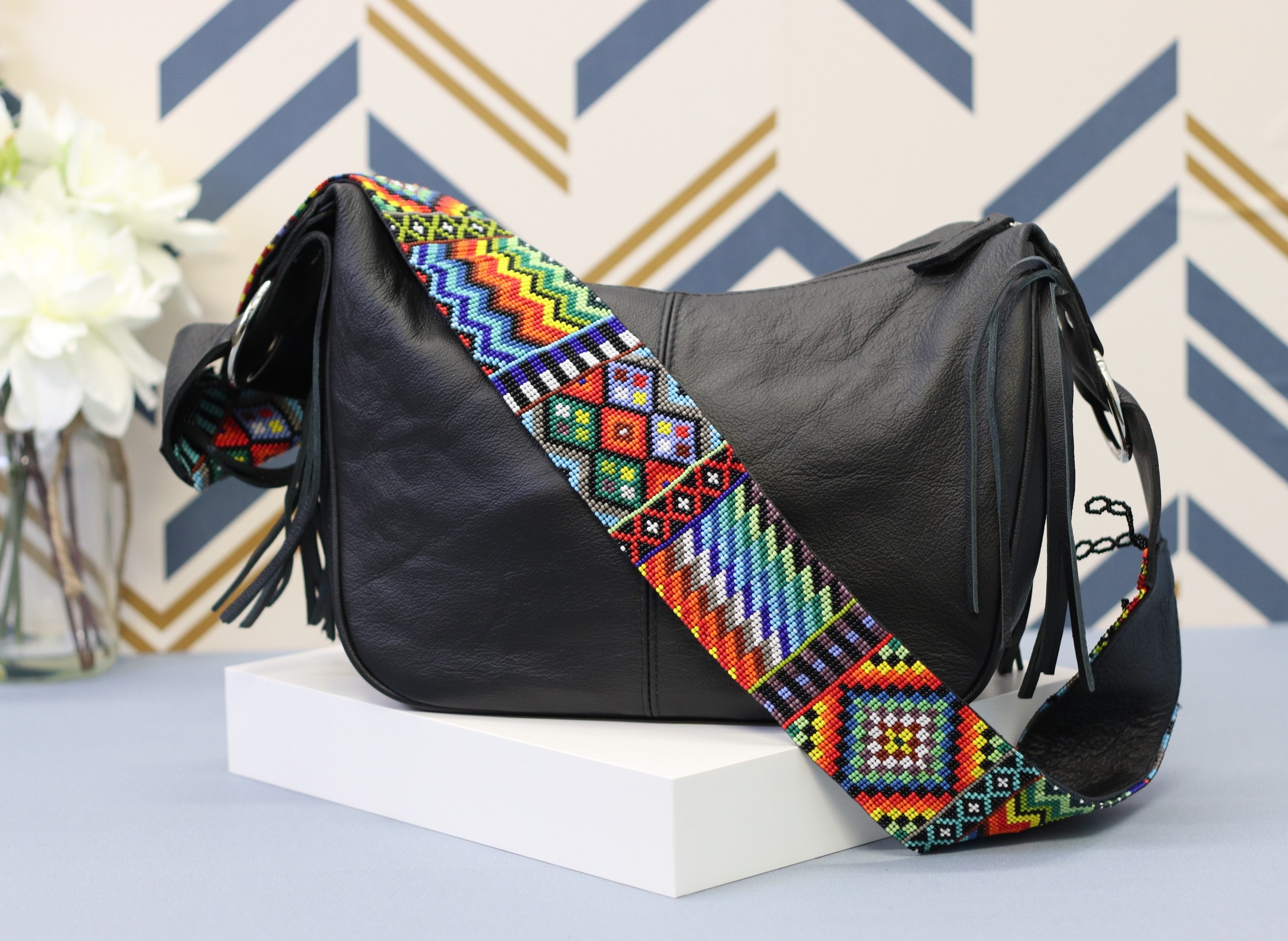 Absolutely incredible statement piece! I can't explain how impressive this is.
Pictures do not do justice. It is absolutely stunning! It is perfect.
Exactly as described and beautiful! Very good experience.