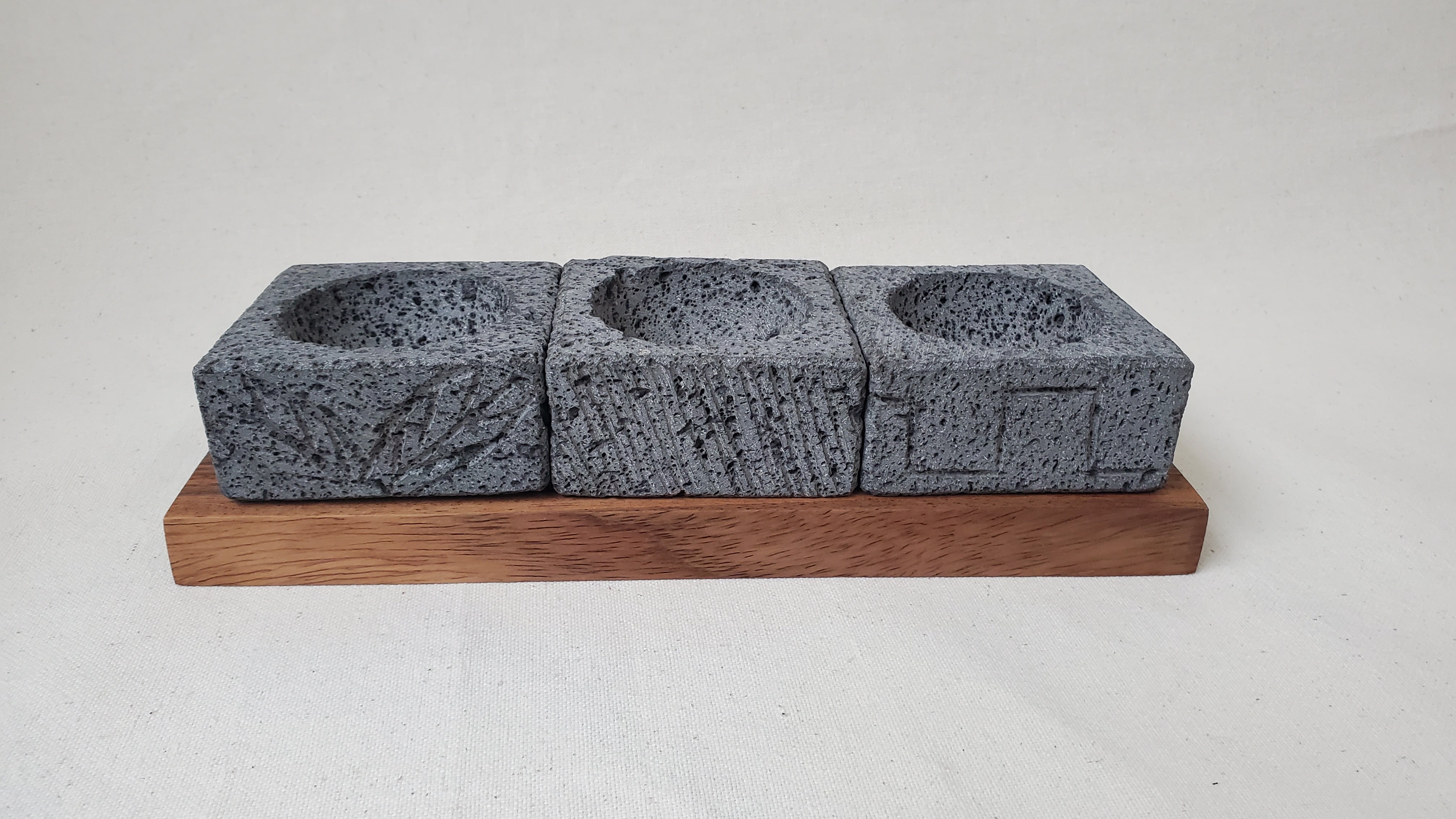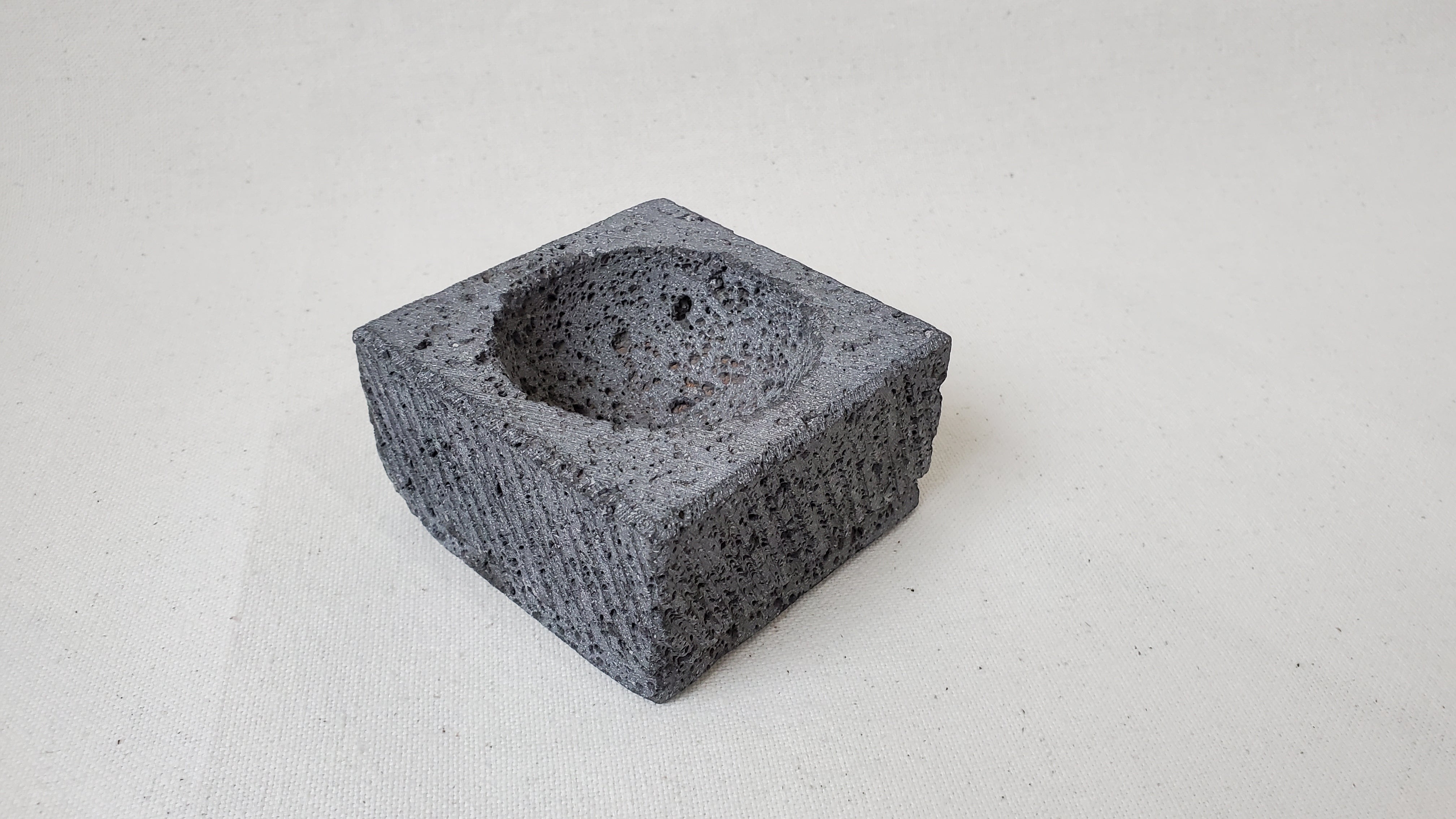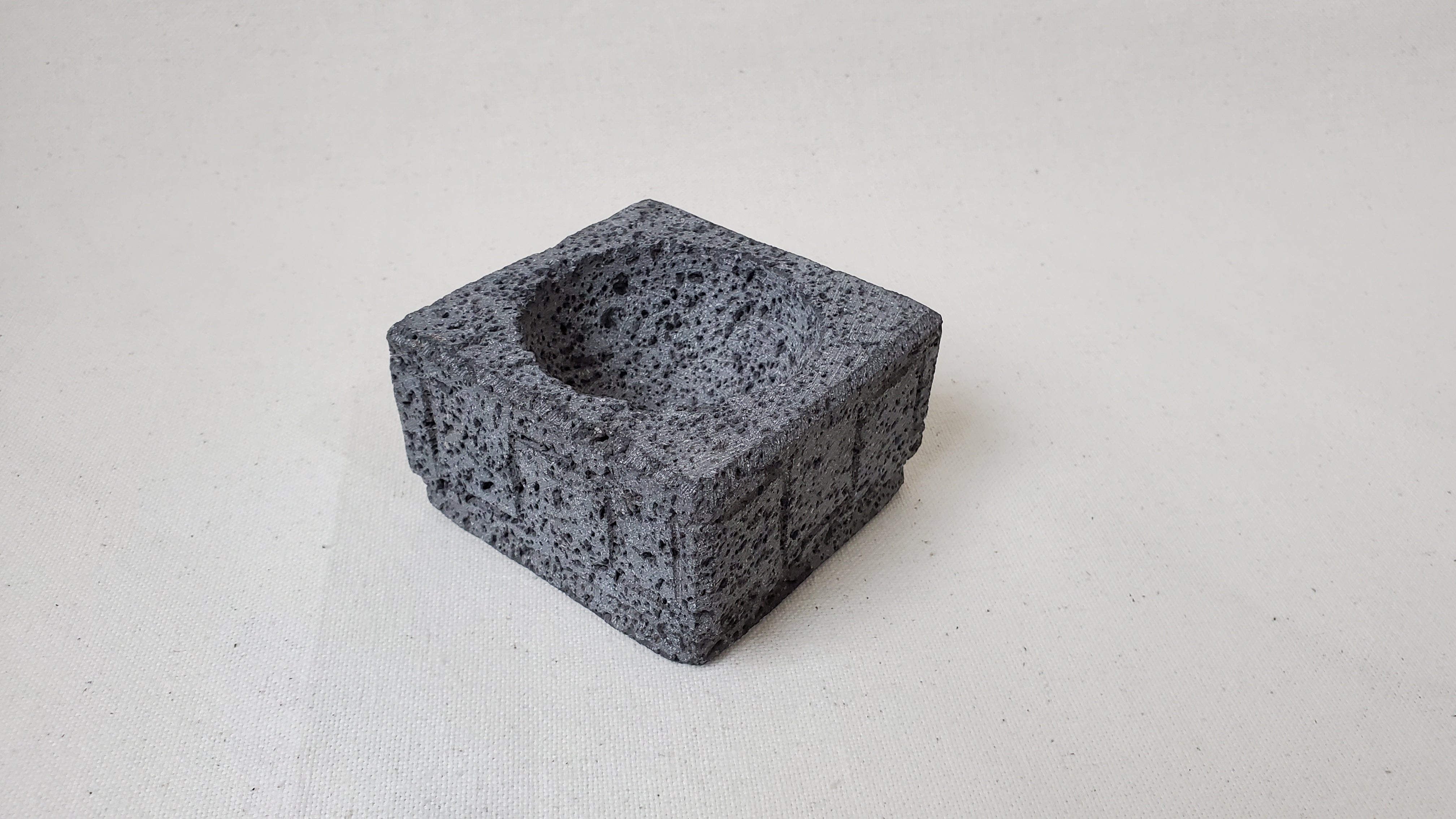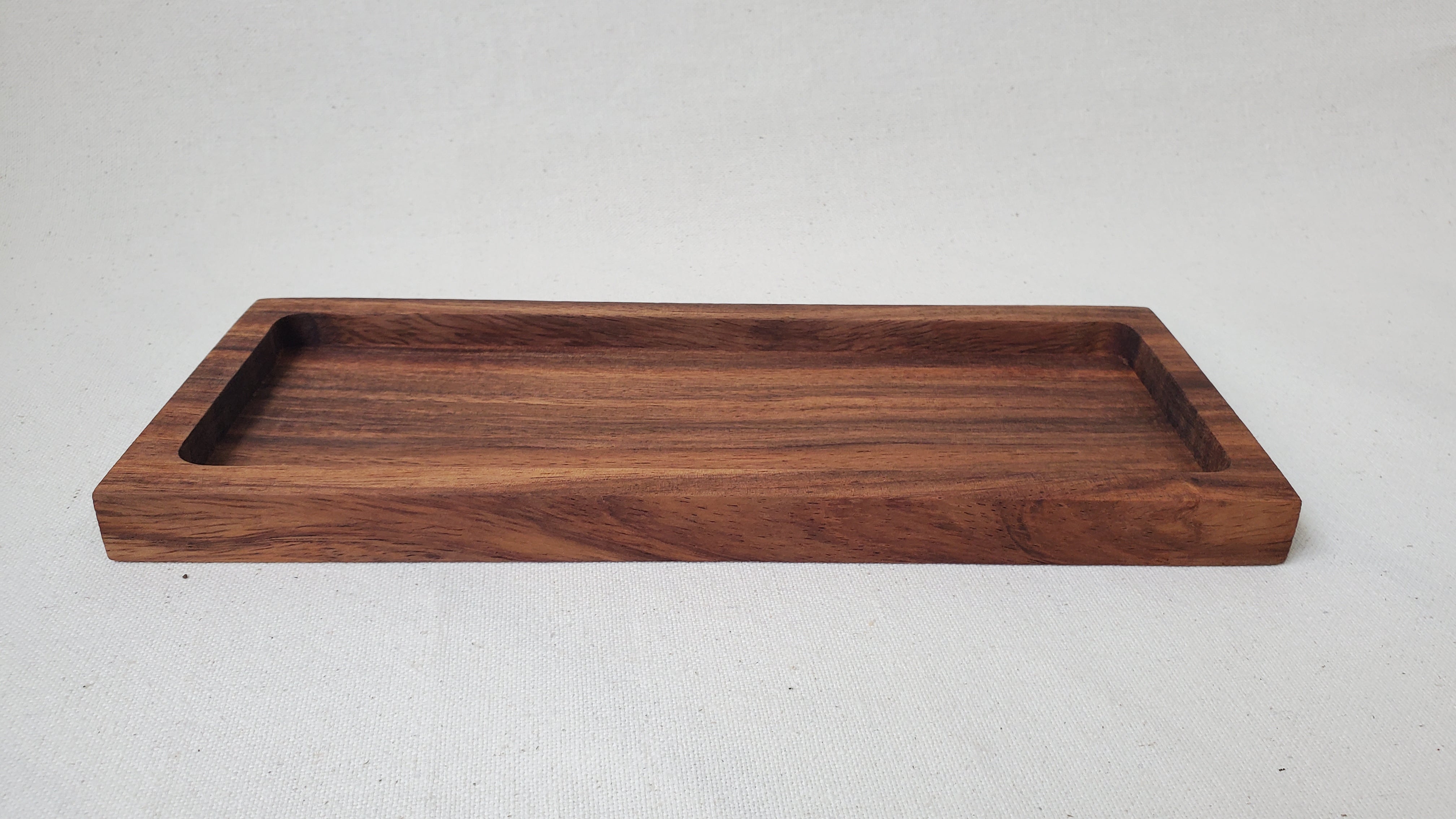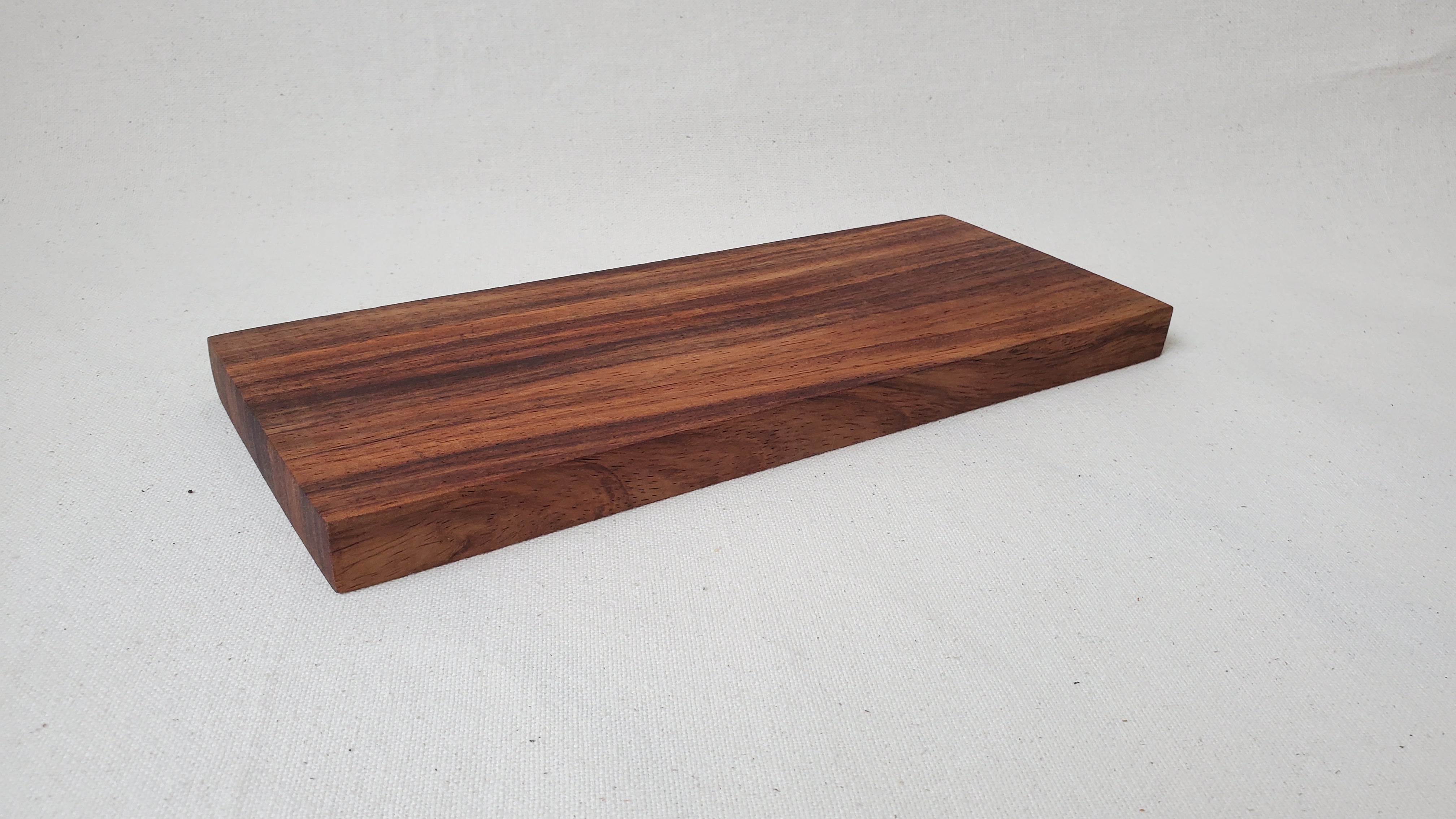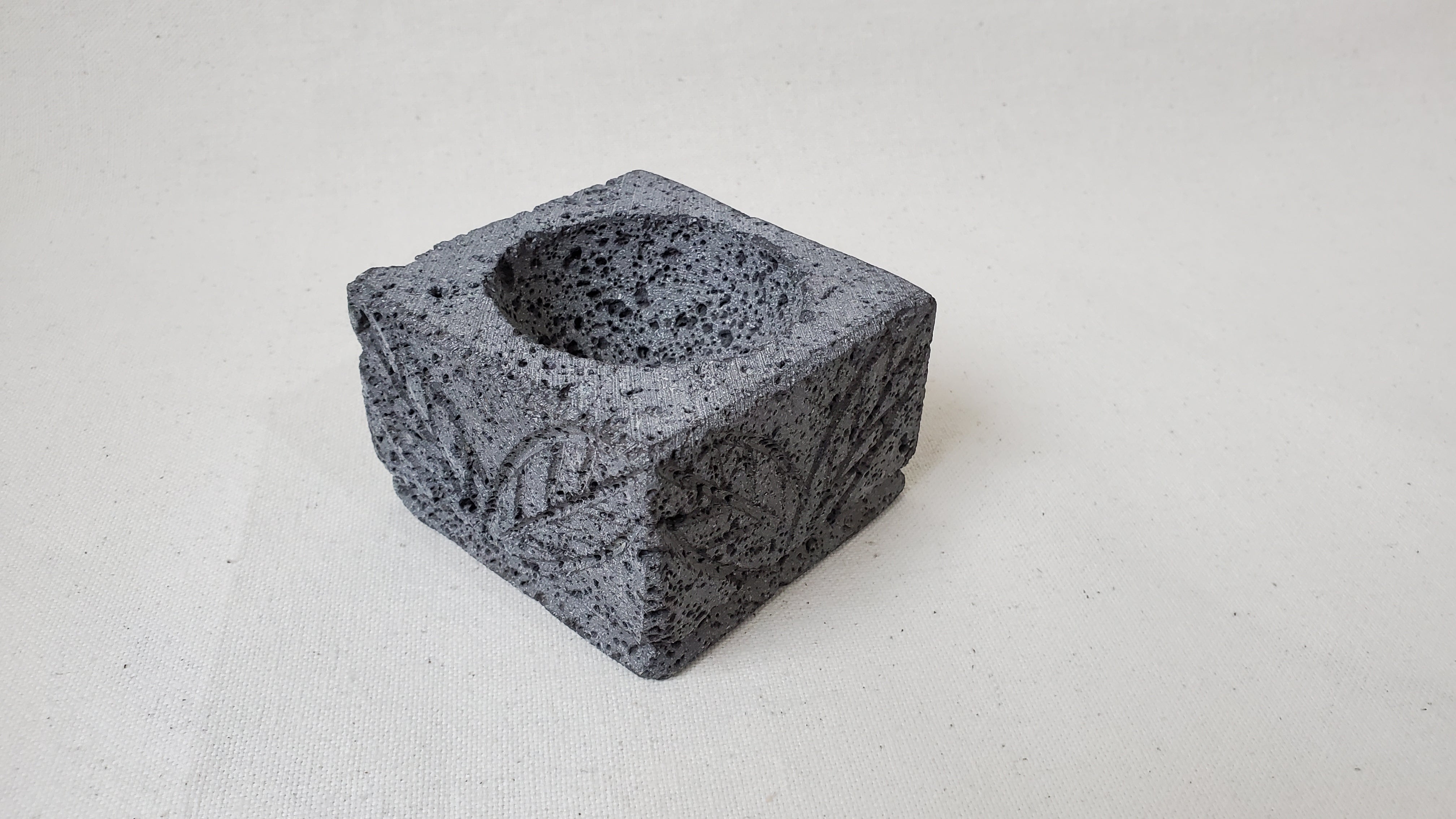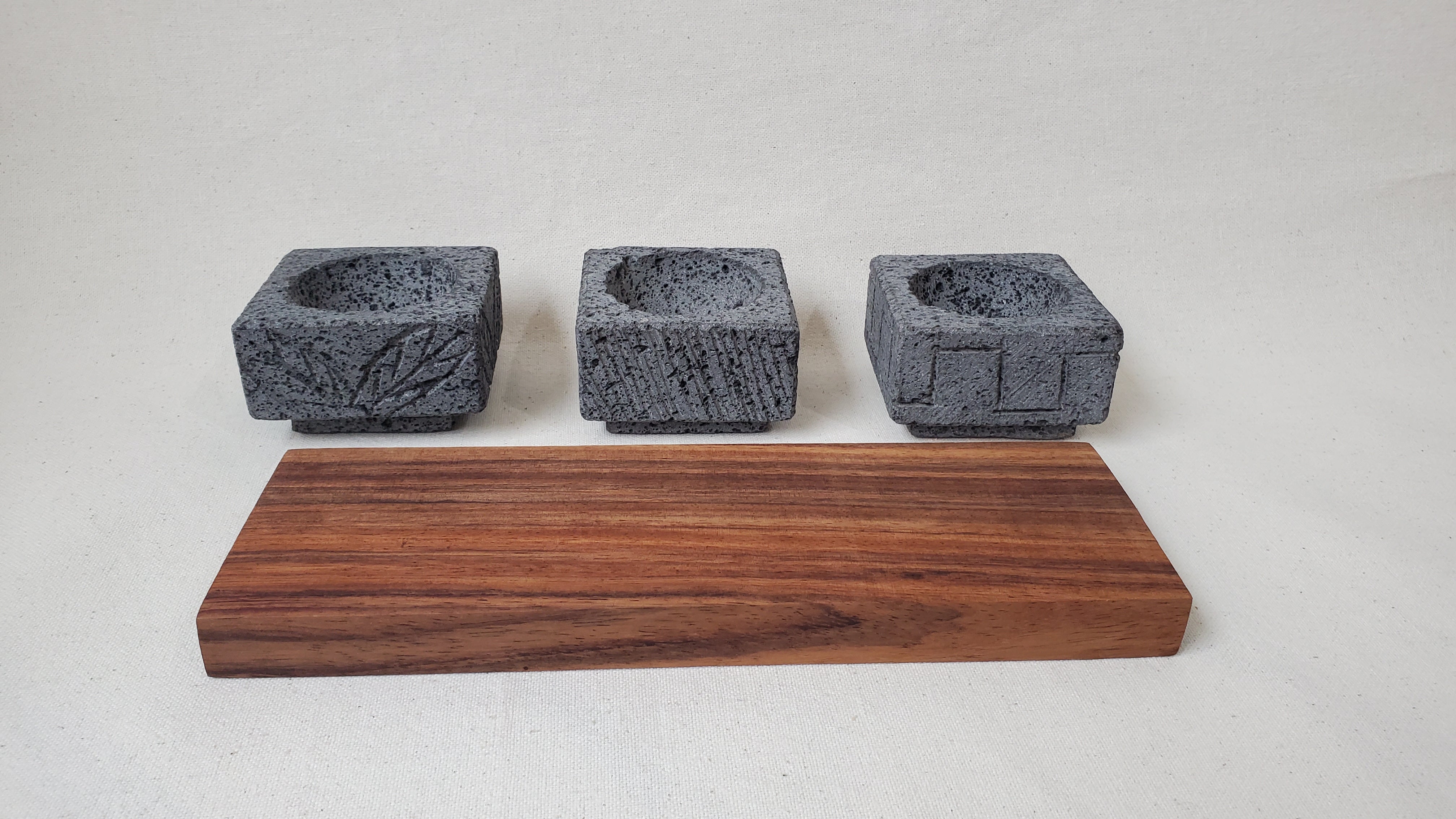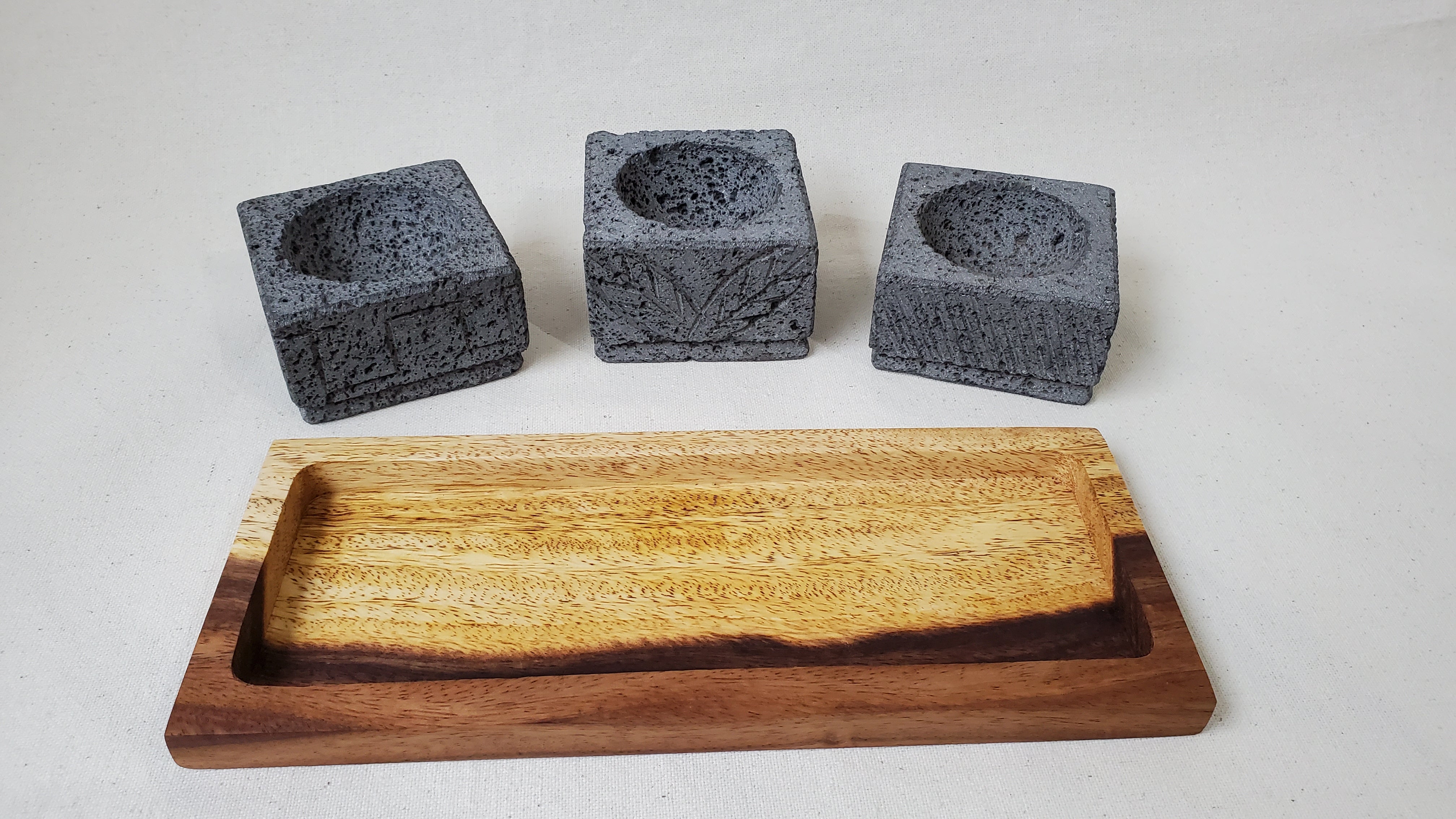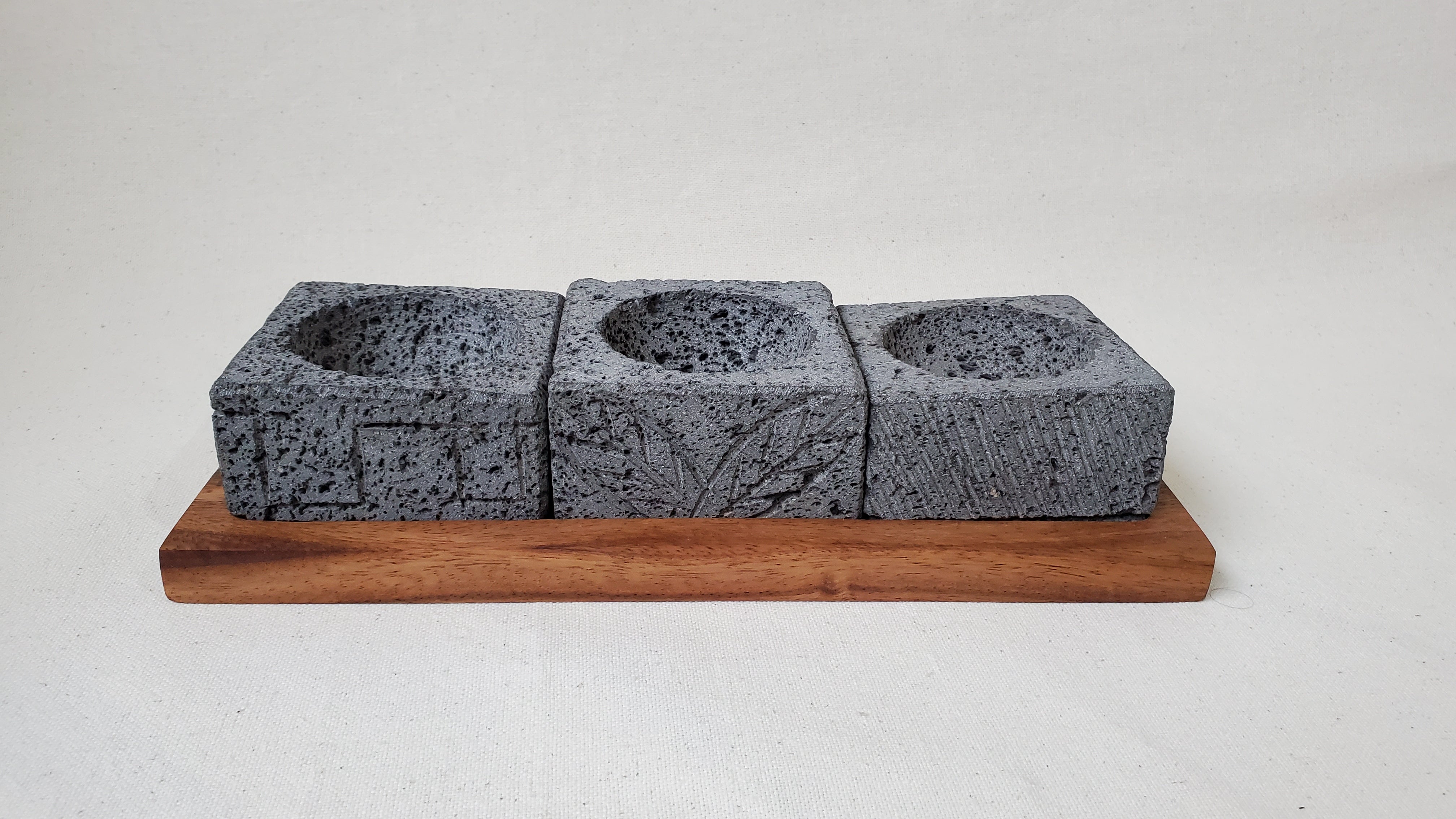 Basalt Lava Rock Serving Bowls on Wooden Base, Set of 3
---
Elevate your dining experience with our exquisite lava rock serving bowl set. These bowls are functional and a stunning addition to your tableware collection. Each set includes three perfectly sized bowls that nestle comfortably on a sleek wooden base, adding elegance to your presentation. 

Specifications:
Material: Basalt Lava Rock Bowls, Wood Base
Set Includes: 3 bowls with Wooden Base
Bowl Size (Each): L 4" x W 4" x H 2.25"
Wooden Base Dimensions: L 13" x W 5.25" x H 1"
Weight: 7.5 lbs
Features:
Natural Beauty: These serving bowls showcase the raw beauty of the basalt lava rock with its unique texture and color variations, making each piece one-of-a-kind.
Handmade Design: Each bowl has a unique decorative carving design on the outer bowl. 
Hot Stone Cooking: Hot stone cooking is a popular use for basalt lava rock. Heat the bowls in the oven and cook vegetables or seafood. 
Durable and Heat Resistant: Basalt lava rock is known for its exceptional durability and heat resistance, making these bowls suitable for hot and cold dishes.
Perfectly Sized: Each bowl measures 4 inches in length, 4 inches in width, and two inches in height, providing an ideal portion size for various appetizers, condiments, or snacks. 
Wooden base: The set includes a rectangular wooden base designed to perfectly accommodate the three bowls, allowing for an elegant and organized serving arrangement.
Multi-Purpose: Use these bowls to serve dips, a trio of salsa, or guacamole. Environmentally friendly basalt lava rock is a natural and sustainable material, making these bowls an eco-conscious choice.
Enhance your dining presentation and impress your guests with the natural elegance of these basalt lava rock serving bowls. Order your set today and experience the beauty and functionality of these unique culinary treasures.
*Please note that you have to 'cure' the stone before using it. Popular techniques to cure your Molcajete vary but are as simple as grinding white rice until it turns gray and then washing it with a stiff brush. 
Each order supports artisans in Central Mexico.
Thank you for your business!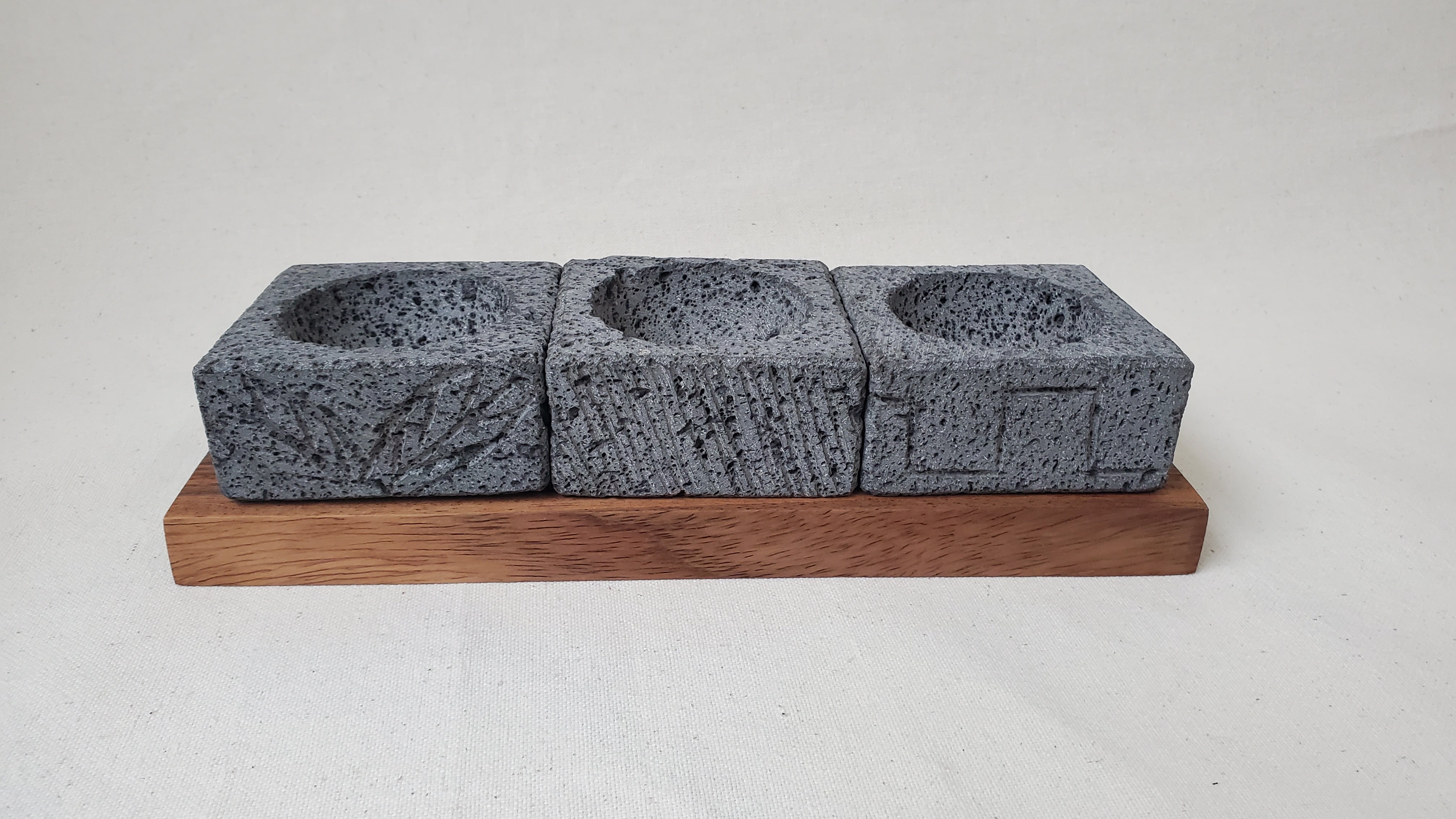 Absolutely incredible statement piece! I can't explain how impressive this is.
Pictures do not do justice. It is absolutely stunning! It is perfect.
Exactly as described and beautiful! Very good experience.