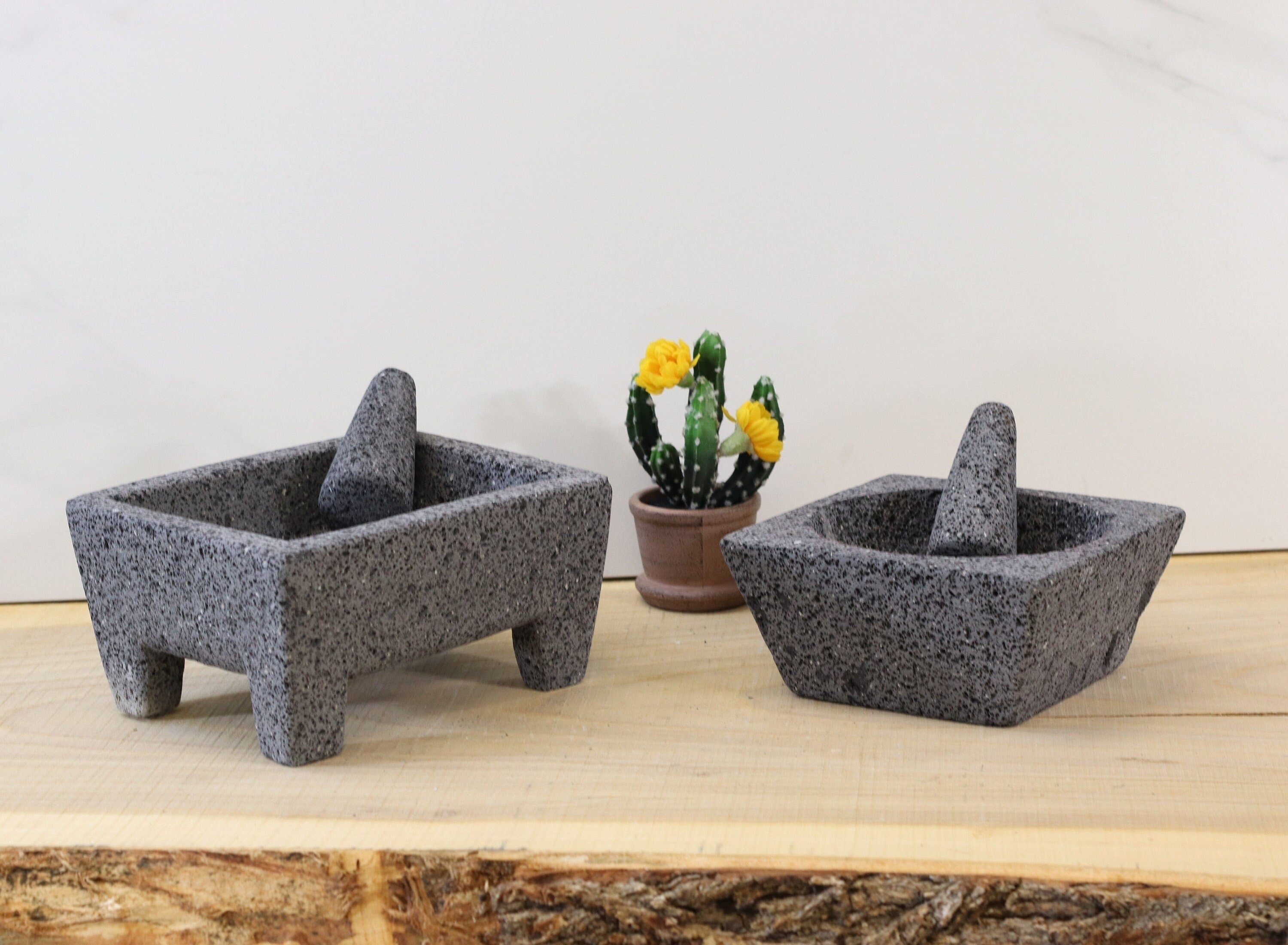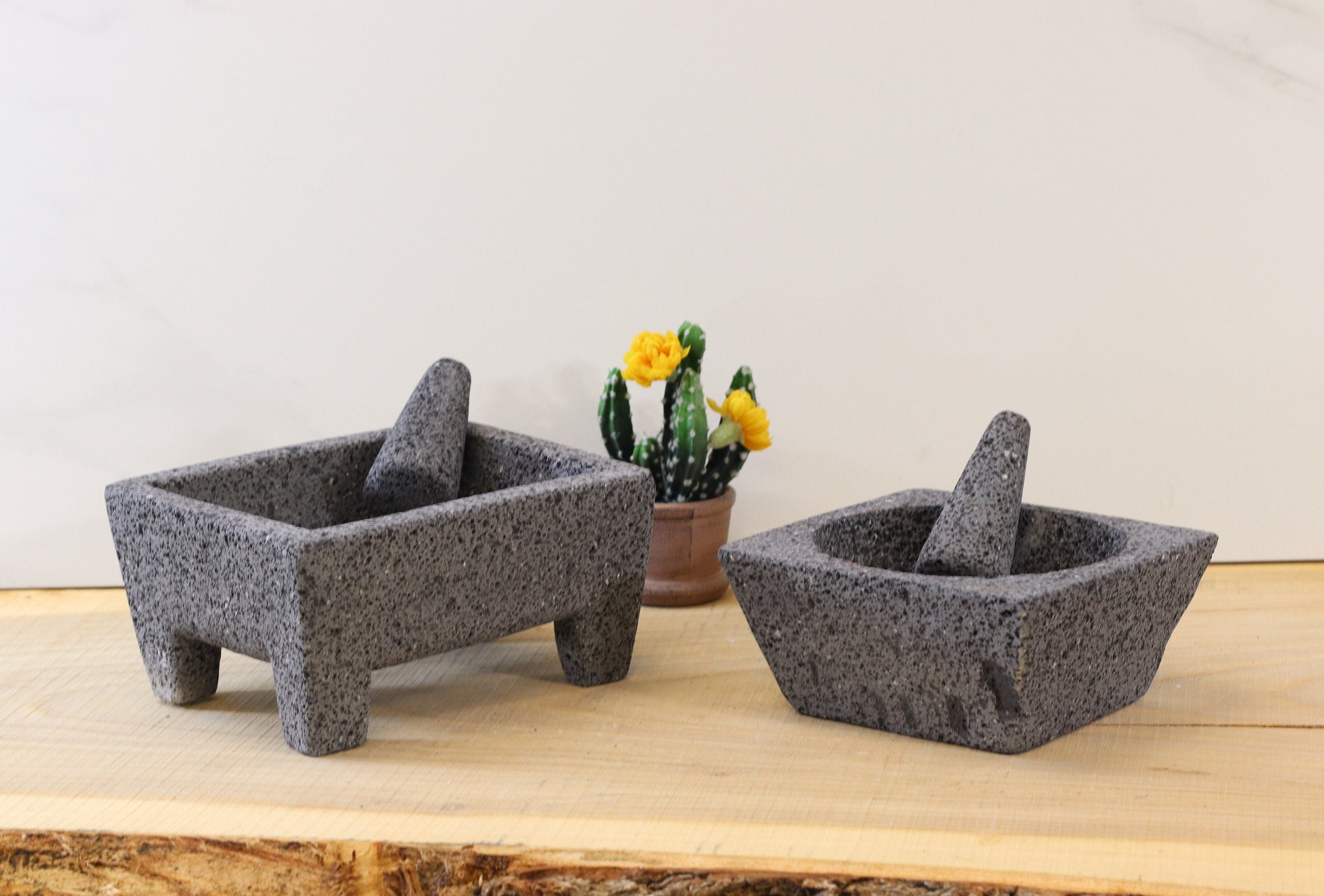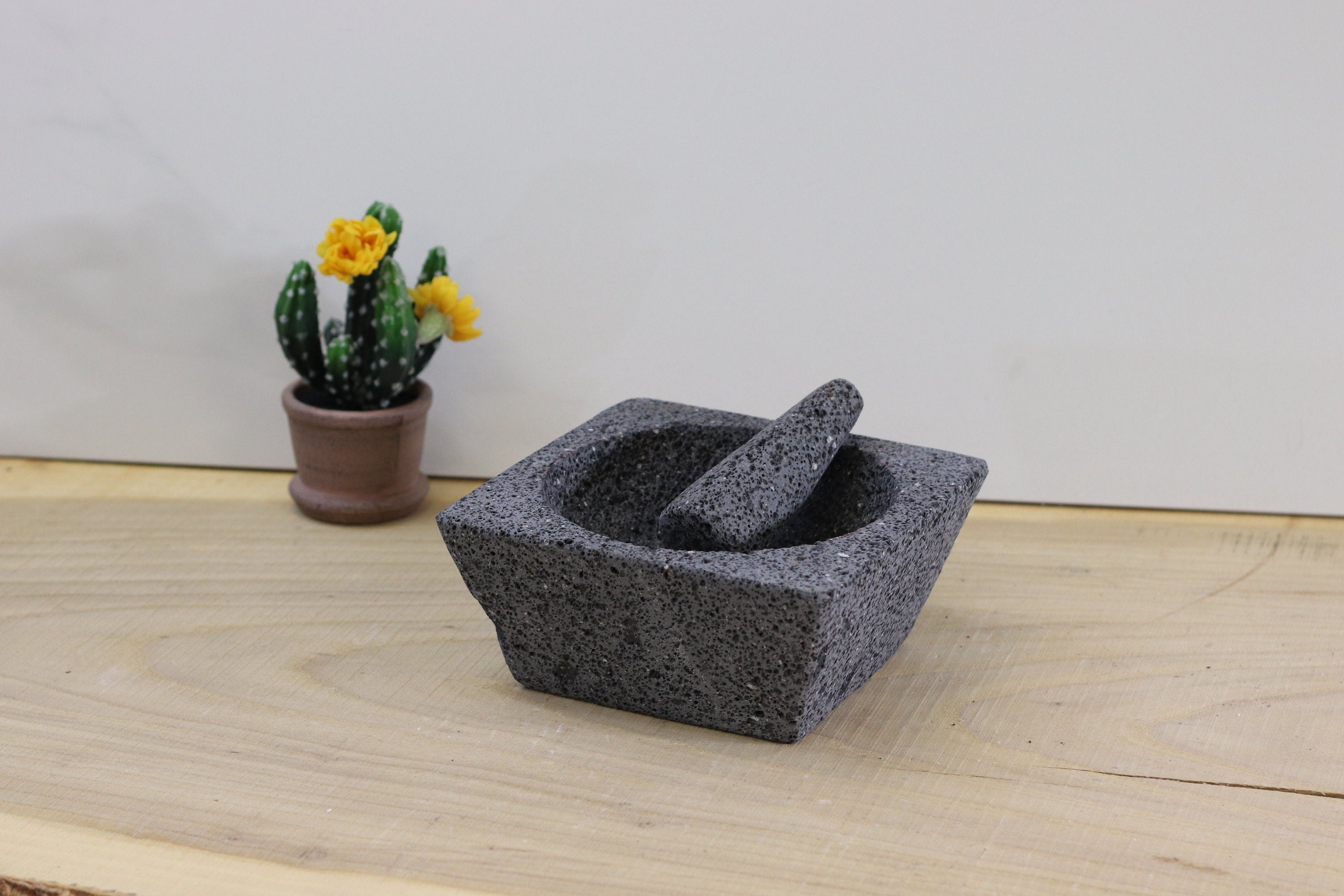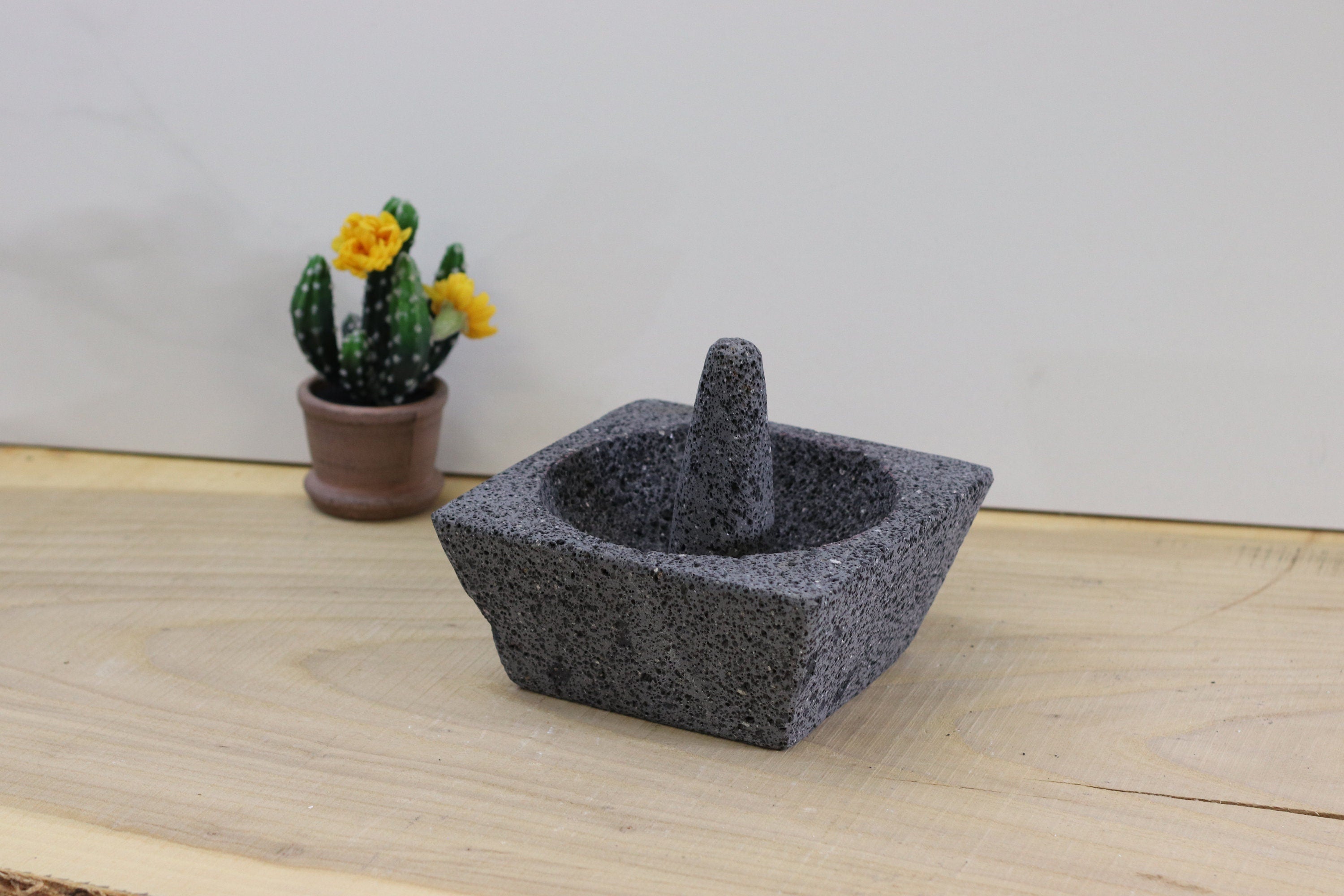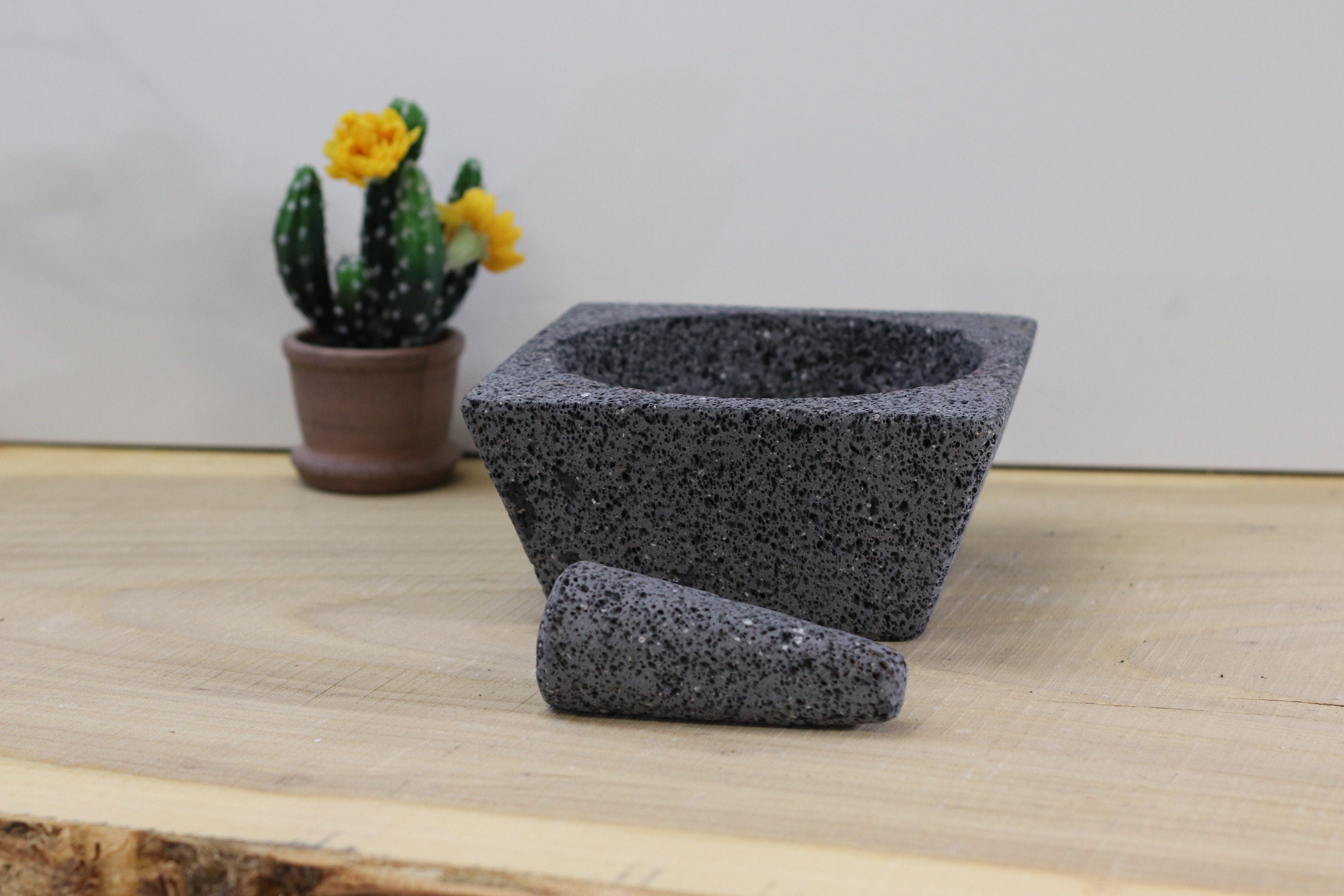 Molcajete Stone Mortar and Pestle
---
Bring an authentic flavor to your table. Perfect for salsas, guacamole, meats, barbecues, seafood, appetizers, and more. Made from Black/dark grey lava rock with no filler or synthetic materials. Each bowl is handmade by talented artisans from Mexico using traditional, original techniques and 100% volcanic basalt stone. Each molcajete will vary slightly in size and color. 

2 sizes available - use listing variations to choose one:
Square L8" x W8" x Tall 3 3/4"
Rectangular L9 1/2" x W7 1/2" x Tall 5"
Please note you have to 'cure' the stone before using it. Popular techniques to cure your Molcajete vary, but are as simple as grinding white rice until it turns gray, then washing the molcajete with a stiff brush. 
Curing & Care Recommendations are included with each order.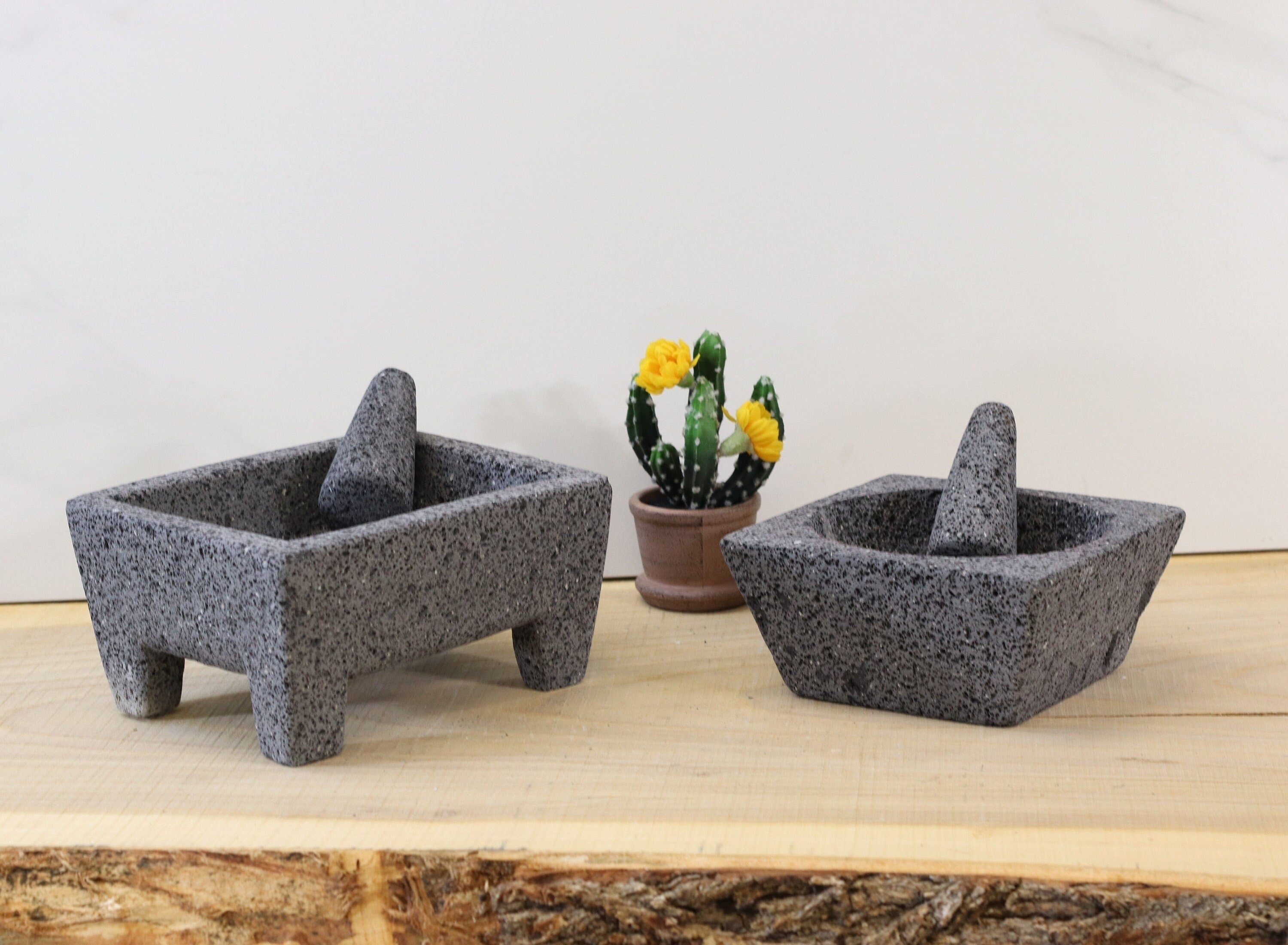 Absolutely incredible statement piece! I can't explain how impressive this is.
Pictures do not do justice. It is absolutely stunning! It is perfect.
Exactly as described and beautiful! Very good experience.