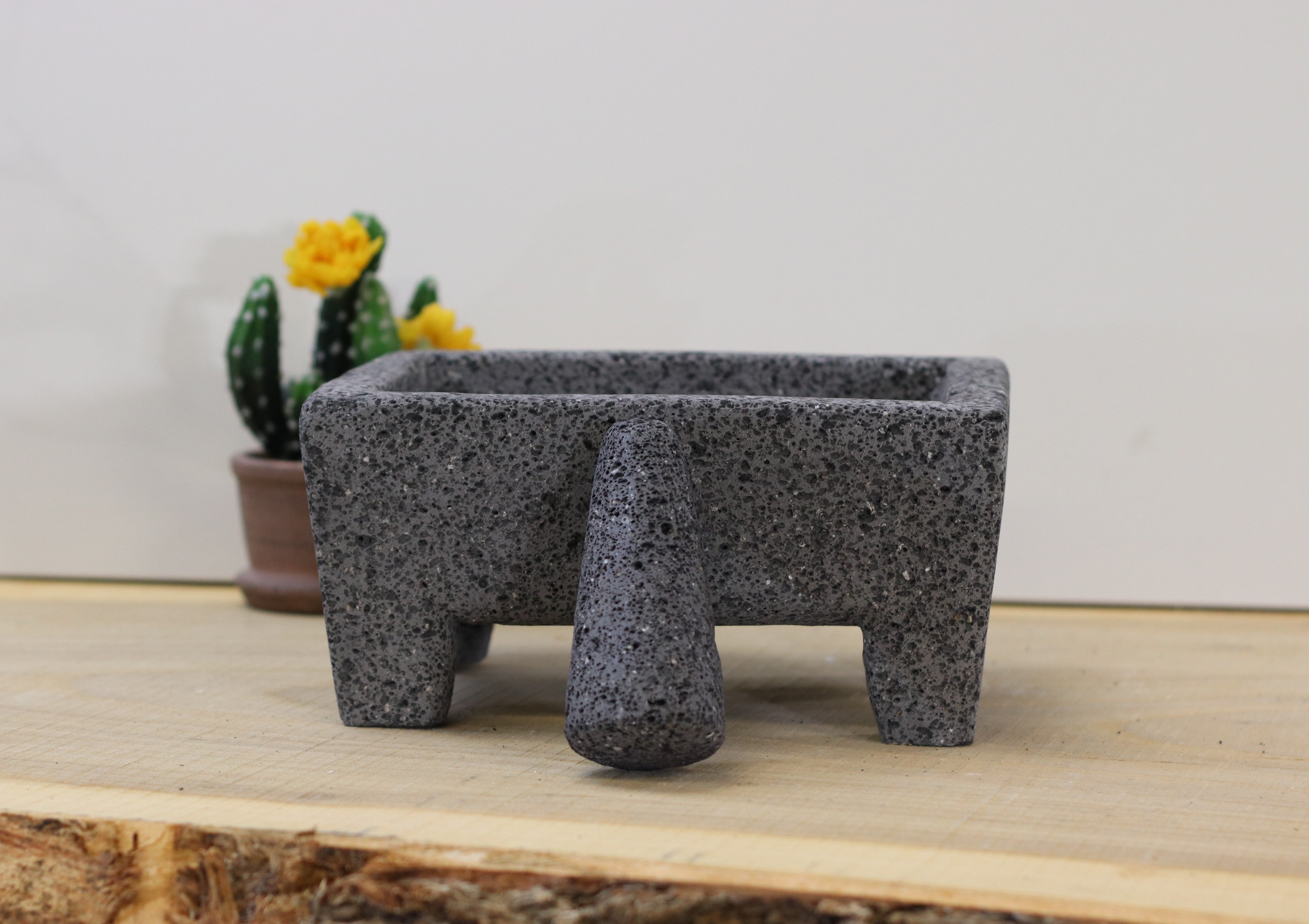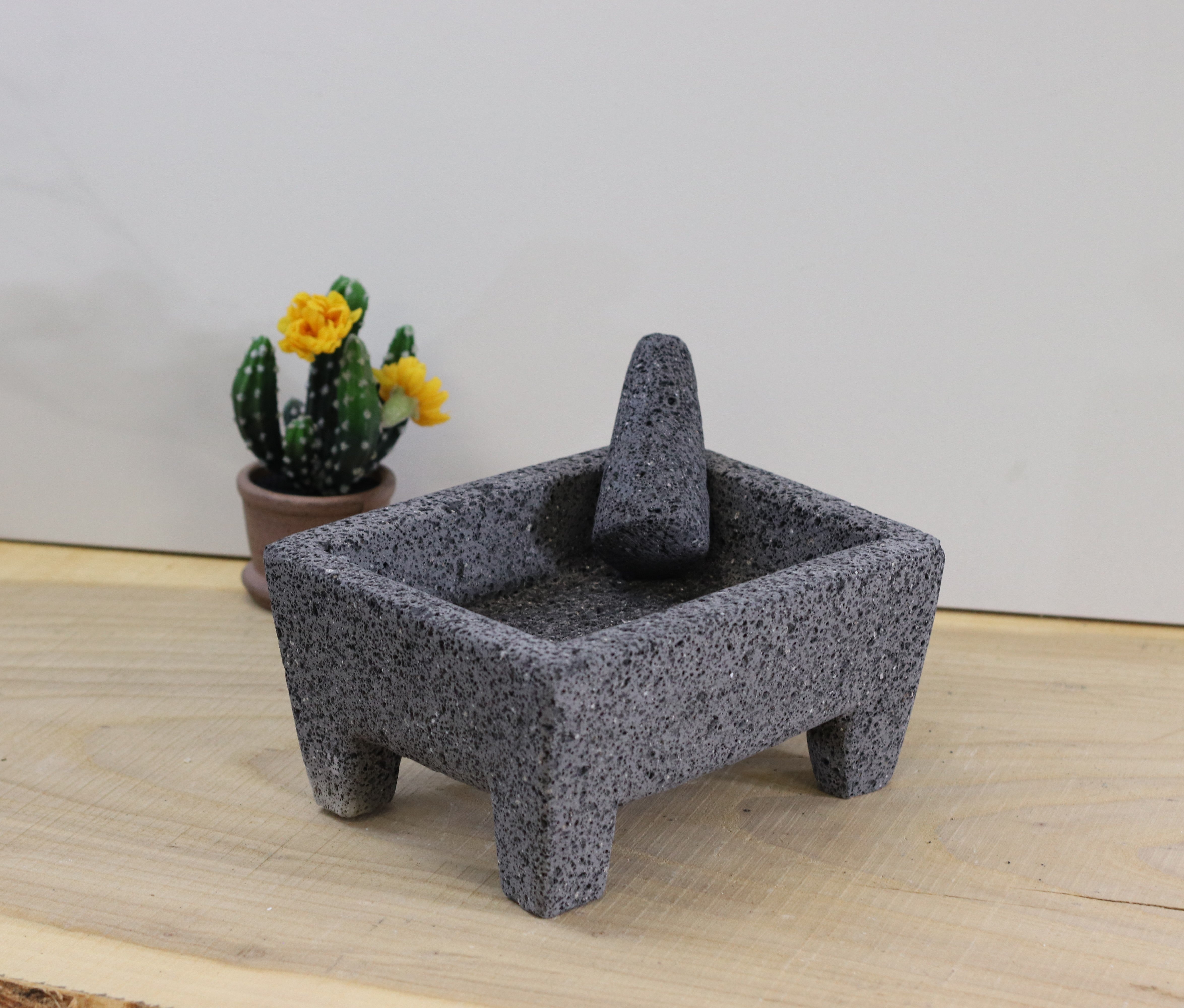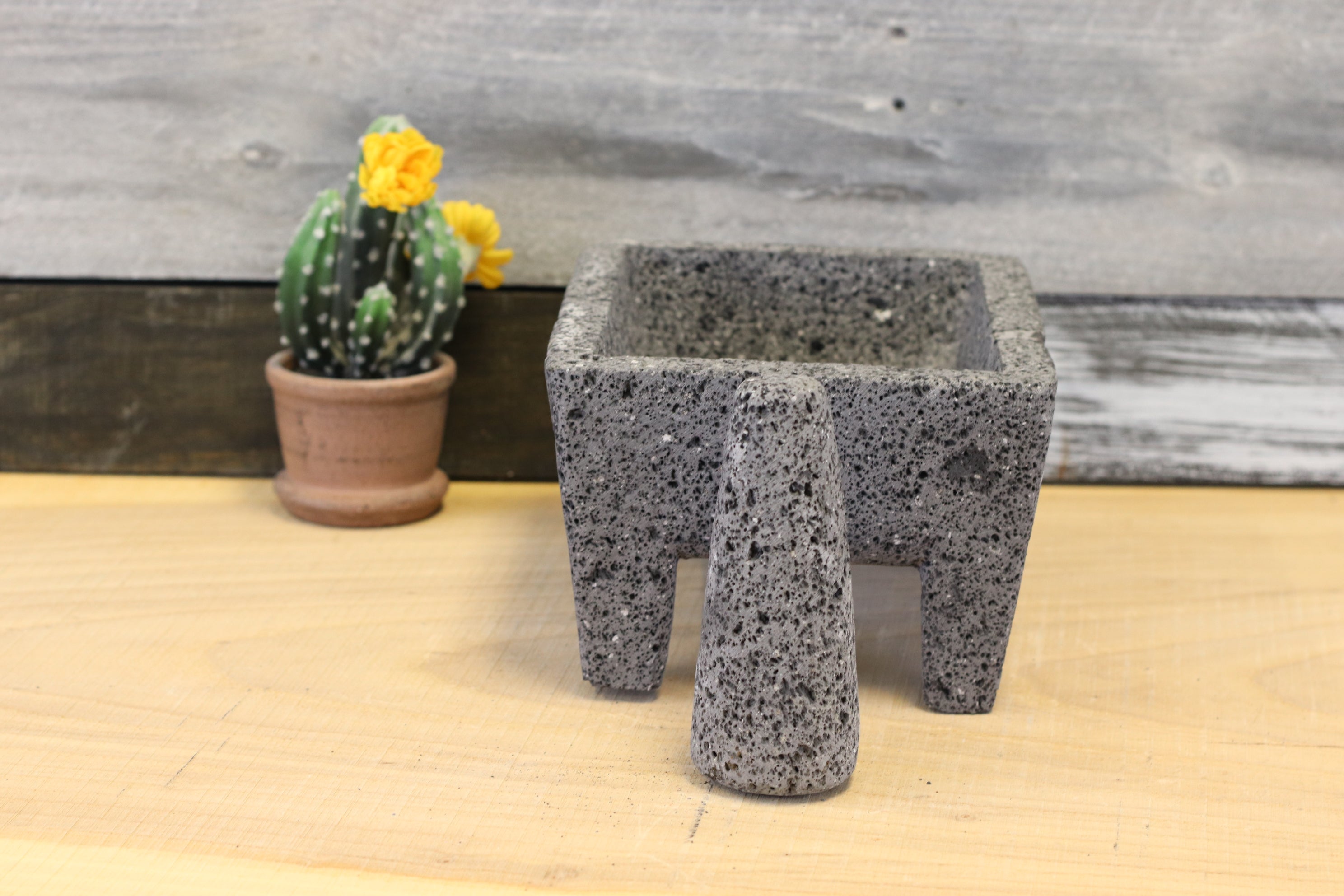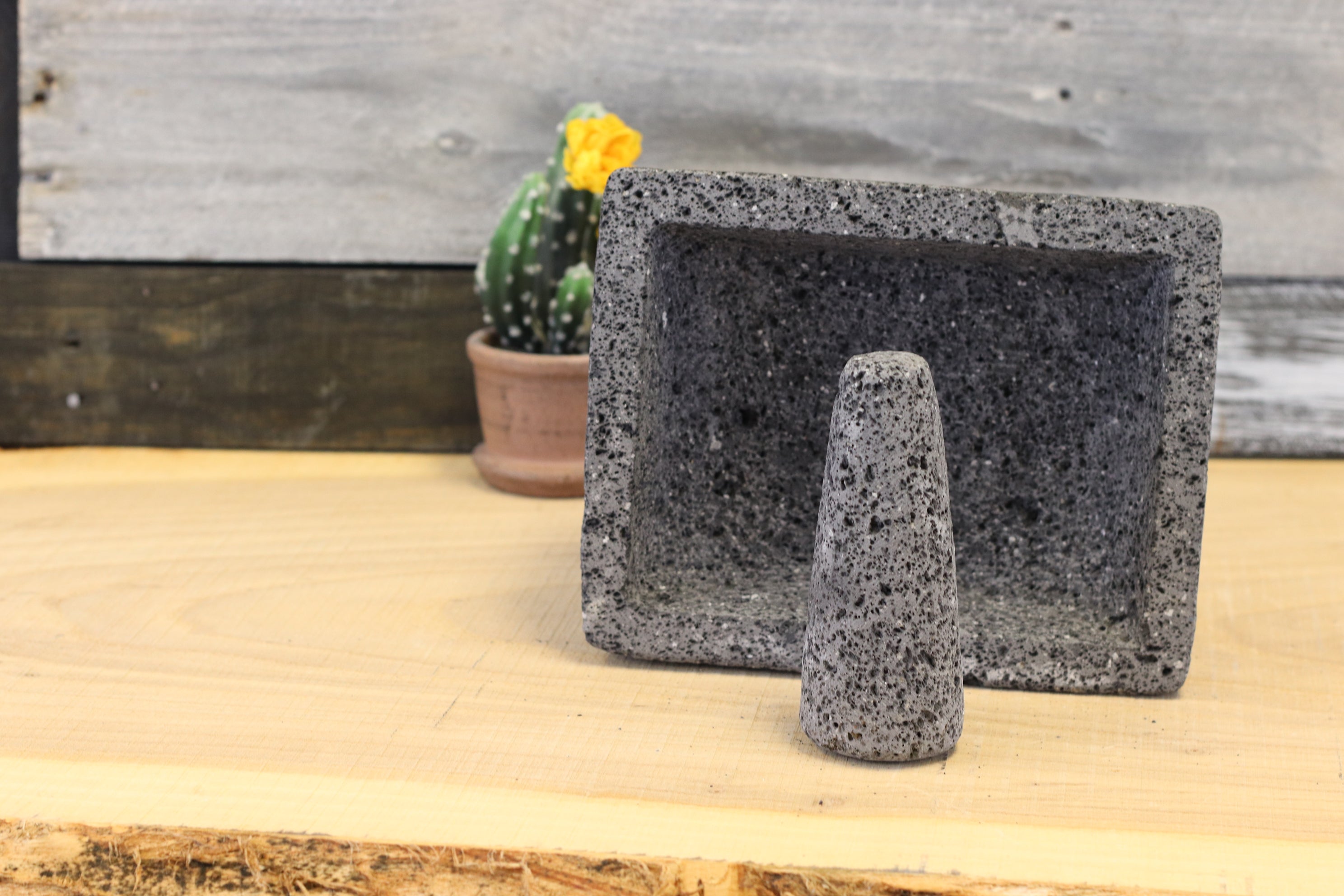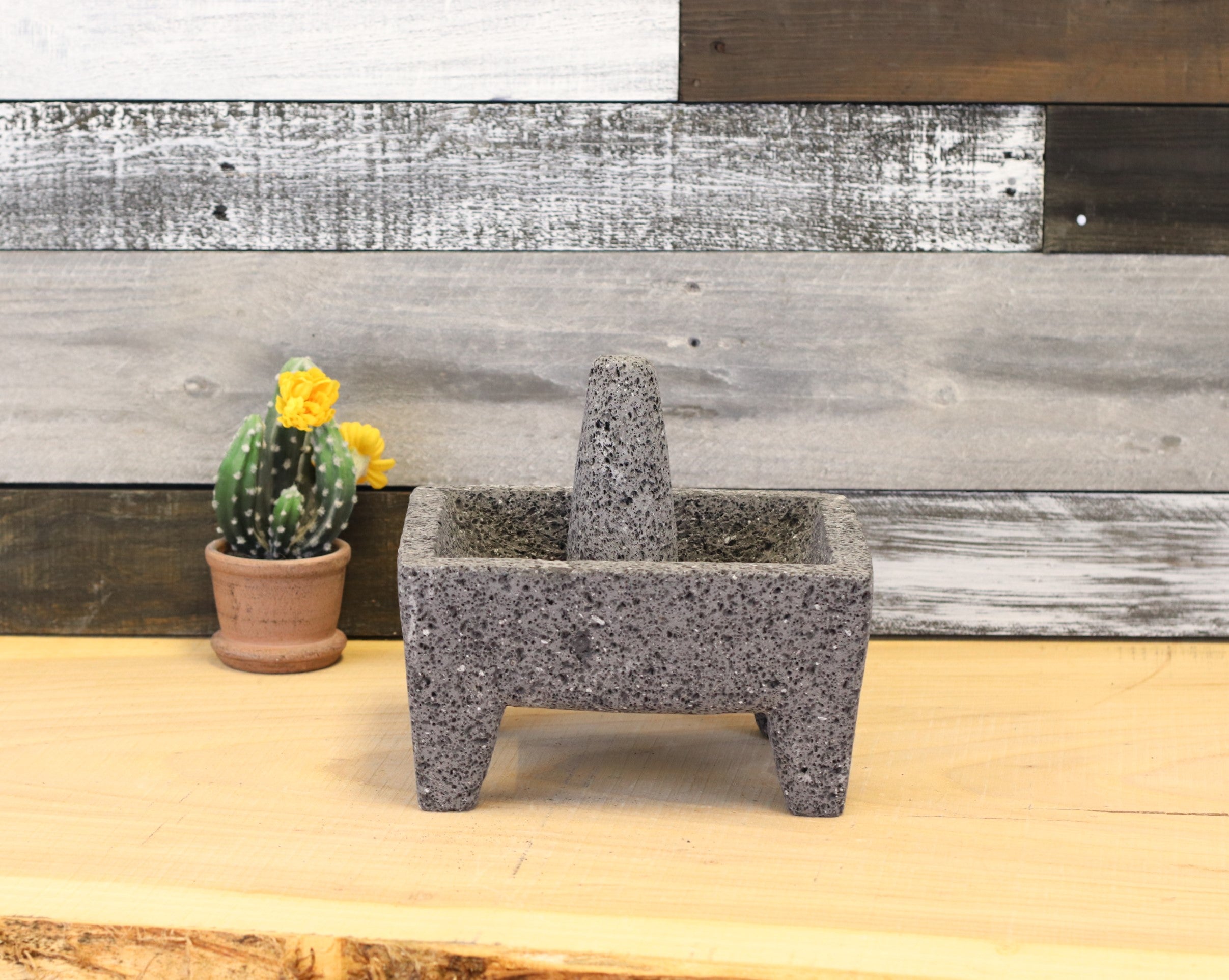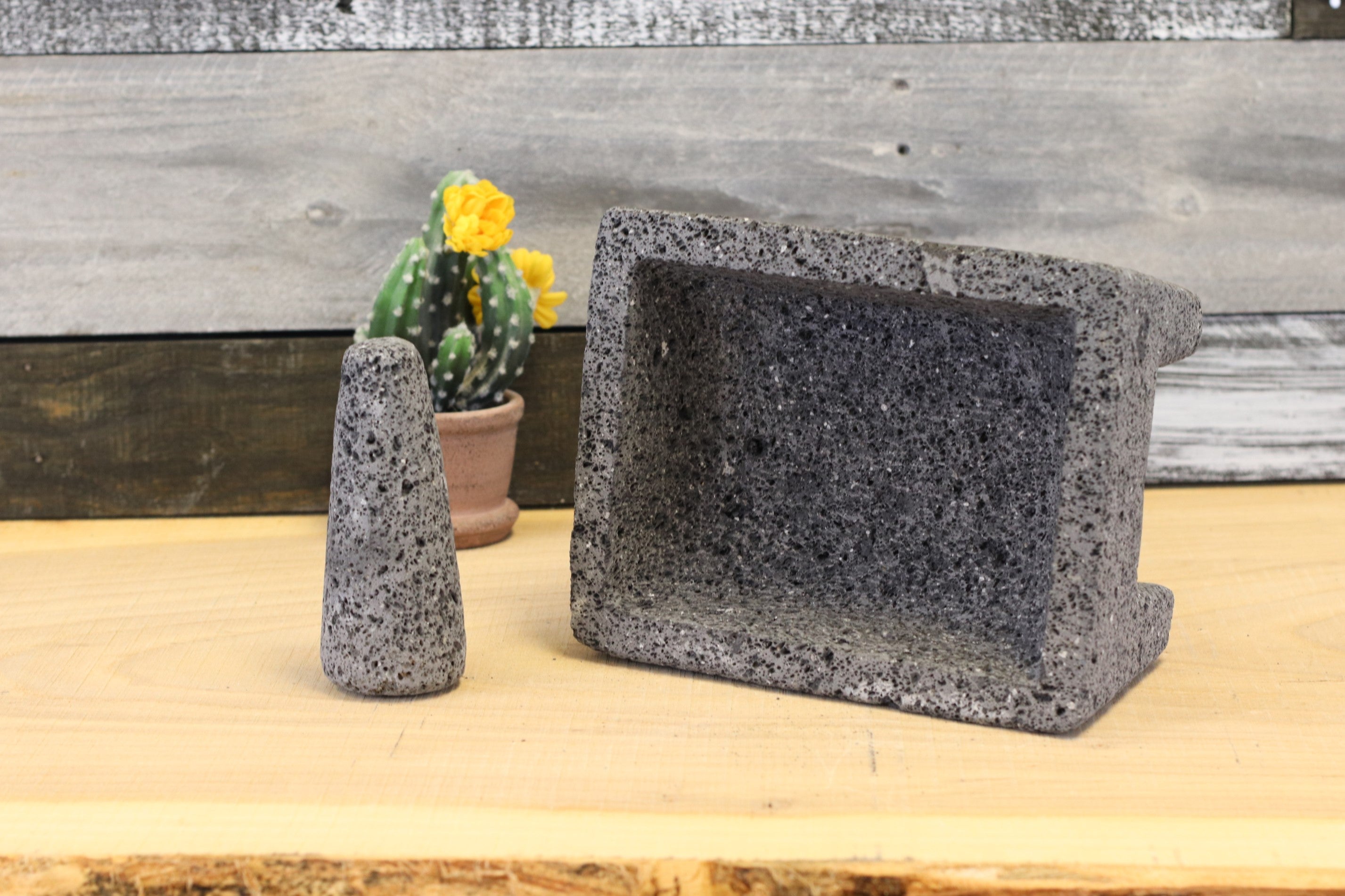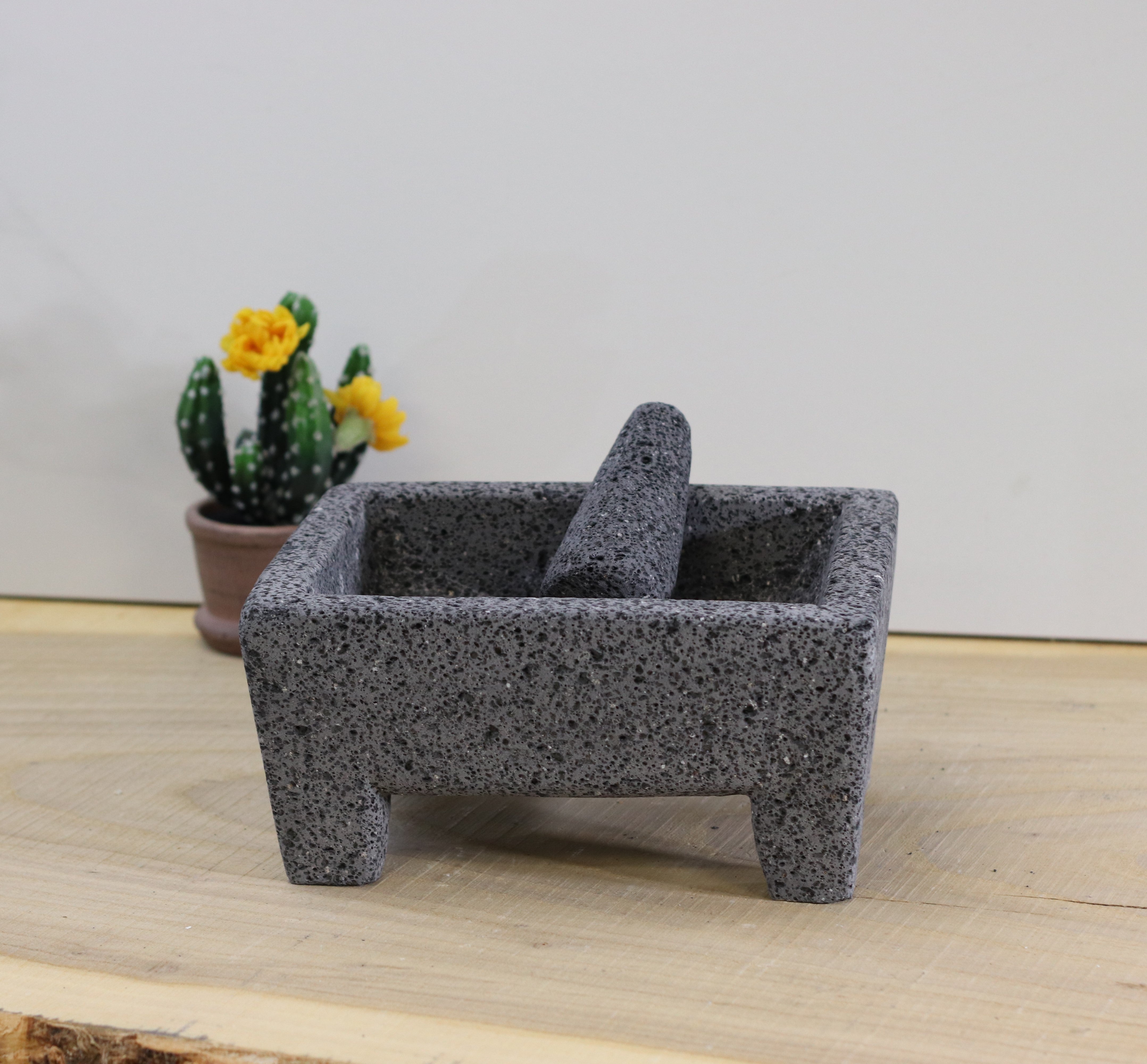 Molcajete 9" Rectangle Lava Volcanic Stone, Pestle and Mortar Set
---
Introducing our 9-inch rectangle molcajete made from basalt lava rock. This versatile and authentic kitchen essential that is poised to elevate your culinary adventures. Handcrafted with care from volcanic rock by skilled artisans, this molcajete symbolizes tradition, quality, and flavor. Experience the true taste of Mexico with every grind and blend.

Product Dimensions: 
Length: 9"
Width: 7"
Weight: 12 lbs
Key Features:
Authentic Volcanic Rock: Carved from natural volcanic rock, this Molcajete boasts superior durability and heat resistance, ensuring it stands the test of time in your kitchen.
Enhanced Flavor: The volcanic stone's rugged surface imparts a unique depth of flavor to your dishes, elevating the taste of your salsas, guacamole, and spice blends to new heights.

Generous Size: With a 9-inch diameter, this Molcajete is perfect for small and large batches, accommodating your cooking needs while adding authenticity to your dishes.
Handcrafted Beauty: Each Molcajete is a one-of-a-kind piece, showcasing the natural beauty of the volcanic stone and adding rustic charm to your kitchen décor. 
Versatile Application: In addition to salsas and guacamole, use it to grind herbs, spices, nuts, and grains or craft unique Pestos and marinades. 
Experience the Taste of Mexico:

Whether you're a seasoned chef or an enthusiastic home cook, this versatile and beautiful Molcajete will become an essential tool in your kitchen. Order now and discover the true essence of Mexican cuisine as you grind, blend, and savor the rich flavors that only a genuine molcajete can unlock.
*Please note you have to 'cure' the stone before using it. Popular techniques to cure your Molcajete vary but are as simple as grinding white rice until it turns gray and then washing it with a stiff brush. We provide care and curing instructions with your order.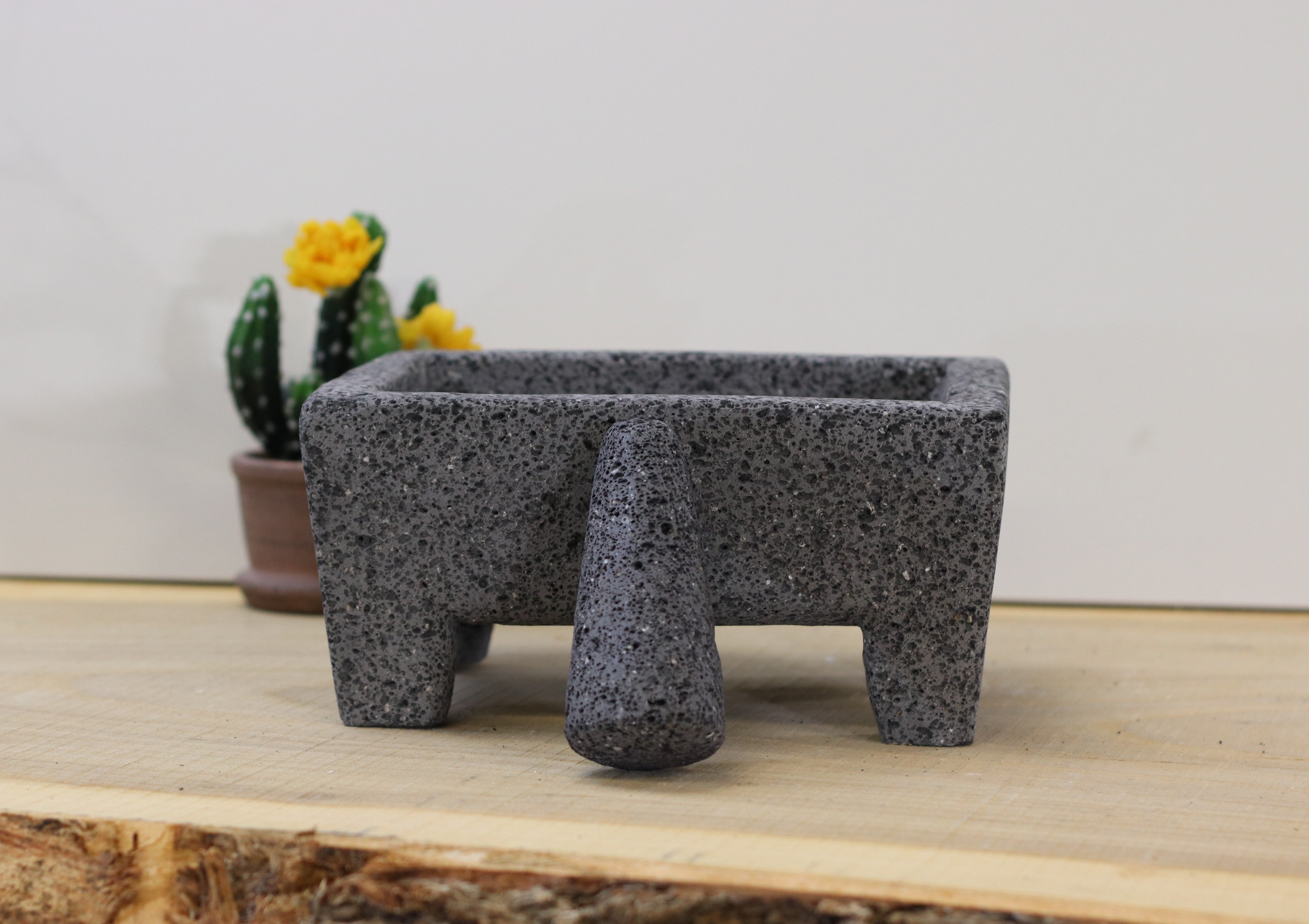 Absolutely incredible statement piece! I can't explain how impressive this is.
Pictures do not do justice. It is absolutely stunning! It is perfect.
Exactly as described and beautiful! Very good experience.