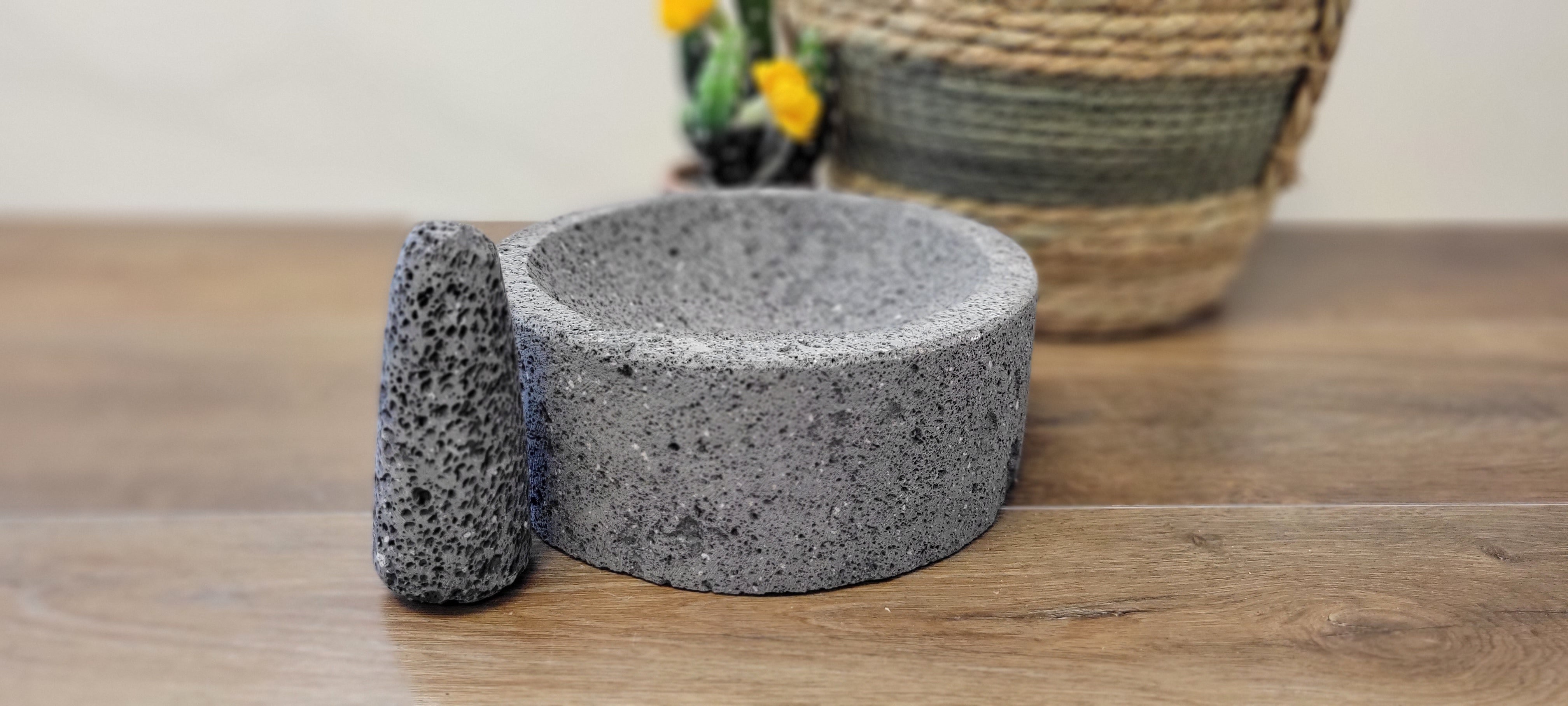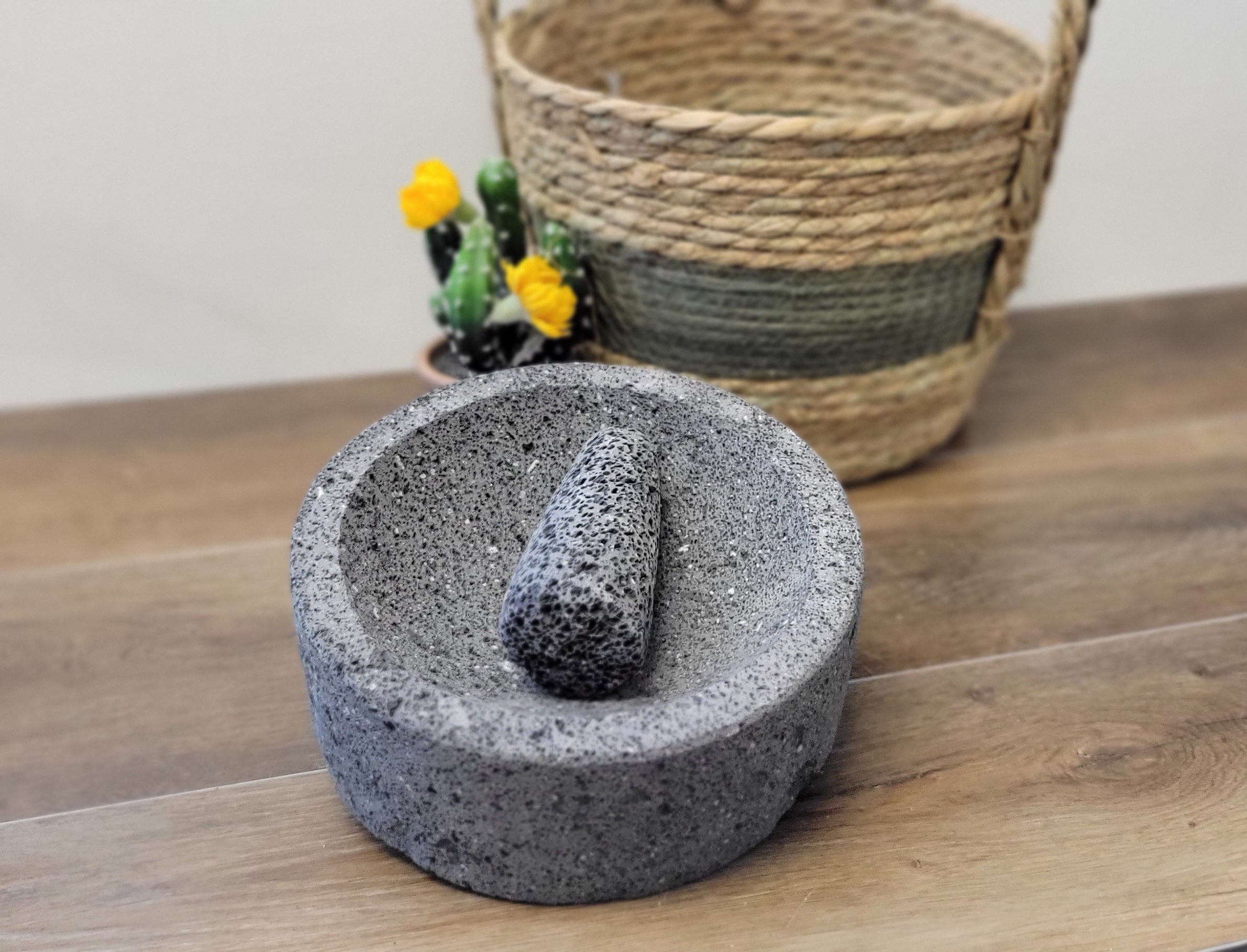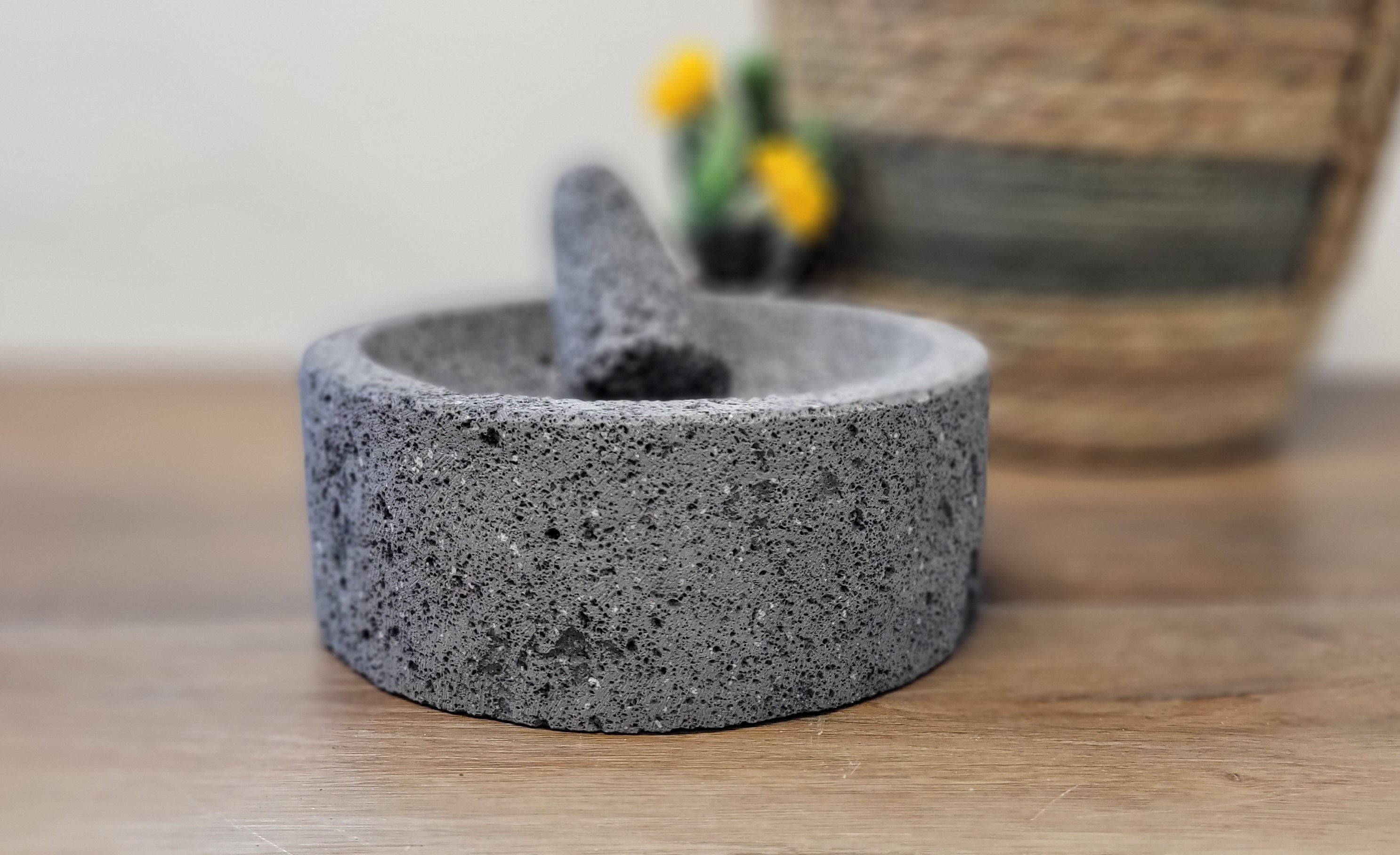 Molcajete Bowl with Pestle - Lava Rock - 8 inch
---
Introducing our exquisite 8" Molcajete –a culinary masterpiece that combines tradition, craftsmanship, and functionality to elevate your kitchen experience. Crafted from volcanic rock, this flat-bottom molcajete is a versatile and indispensable tool for any culinary enthusiast.  
Product Description: 
Unleash the flavors of Mexico with our 8-inch flat Molcajete. Handcrafted by skilled artisans using time-honored traditional techniques, this flat-bottom molcajete is a true testament to the rich culinary heritage of Mexico. 
Product Dimensions: 
Diameter: 8"
Height: 3"
Weight: 10 lbs
Our molcajetes are made of 100% volcanic lava basalt stone. This pestle and mortar set contains no fillers or synthetic materials.
Please note you have to 'cure' the stone before using it. We include curing and care instructions with each order. It's a simple process. You grind white rice until it turns gray, then clean the molcajete with water and a small brush. This helps smooth the inner bowl from the lava rock's small porous edges. There are other methods to cure your molcajete that include spices if desired. Please message us with questions if needed.
Each order supports local artisans in Central Mexico.

Thank you for your business!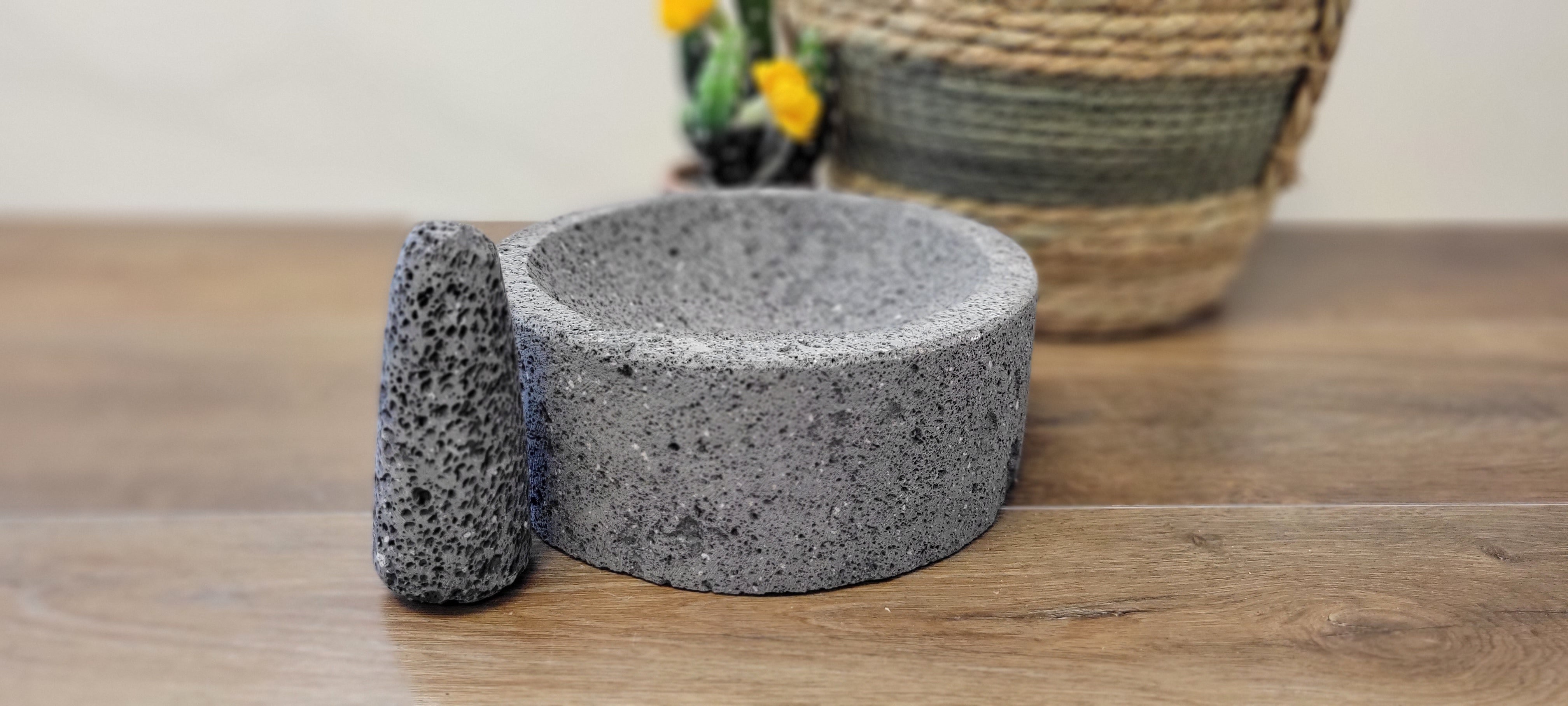 Absolutely incredible statement piece! I can't explain how impressive this is.
Pictures do not do justice. It is absolutely stunning! It is perfect.
Exactly as described and beautiful! Very good experience.