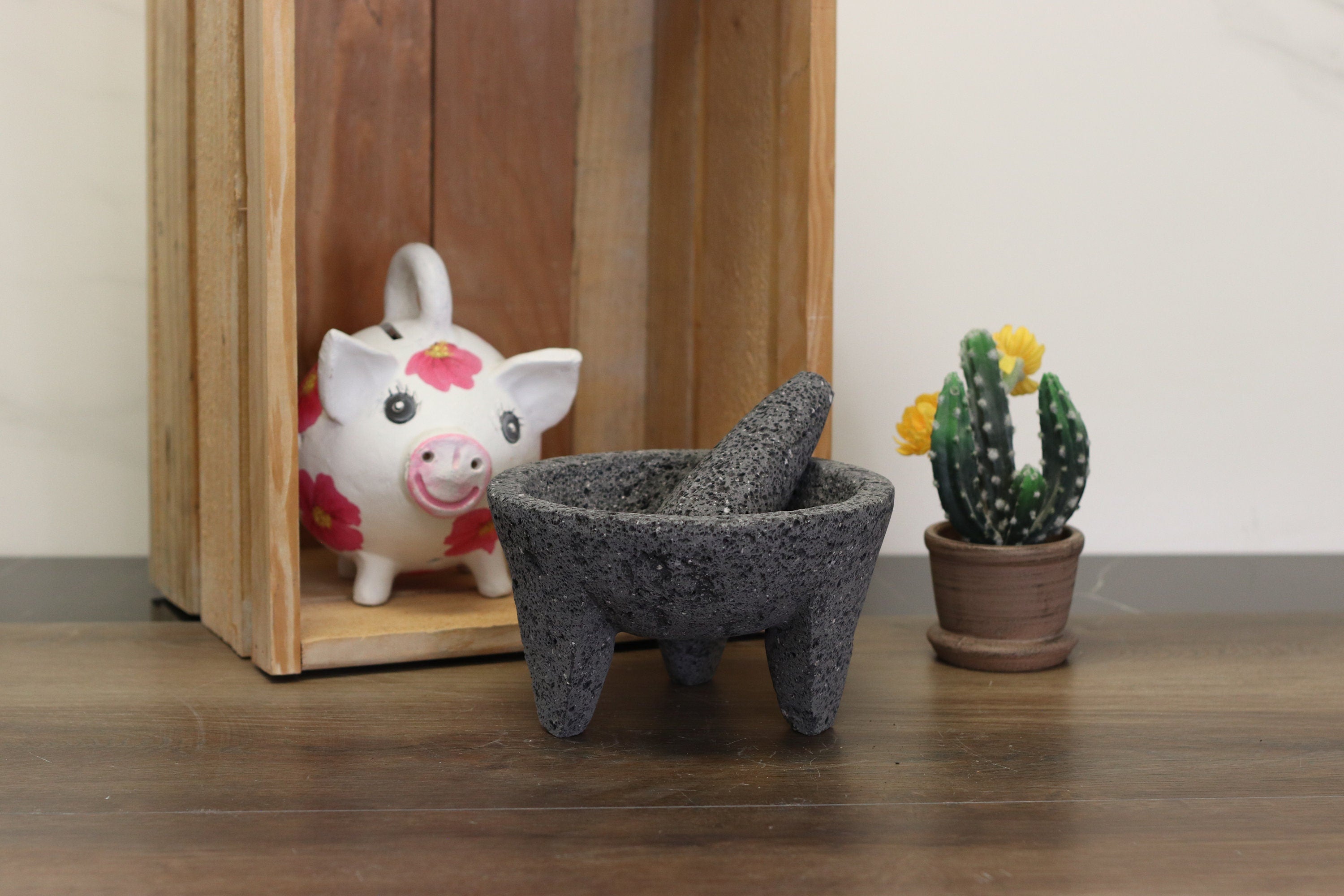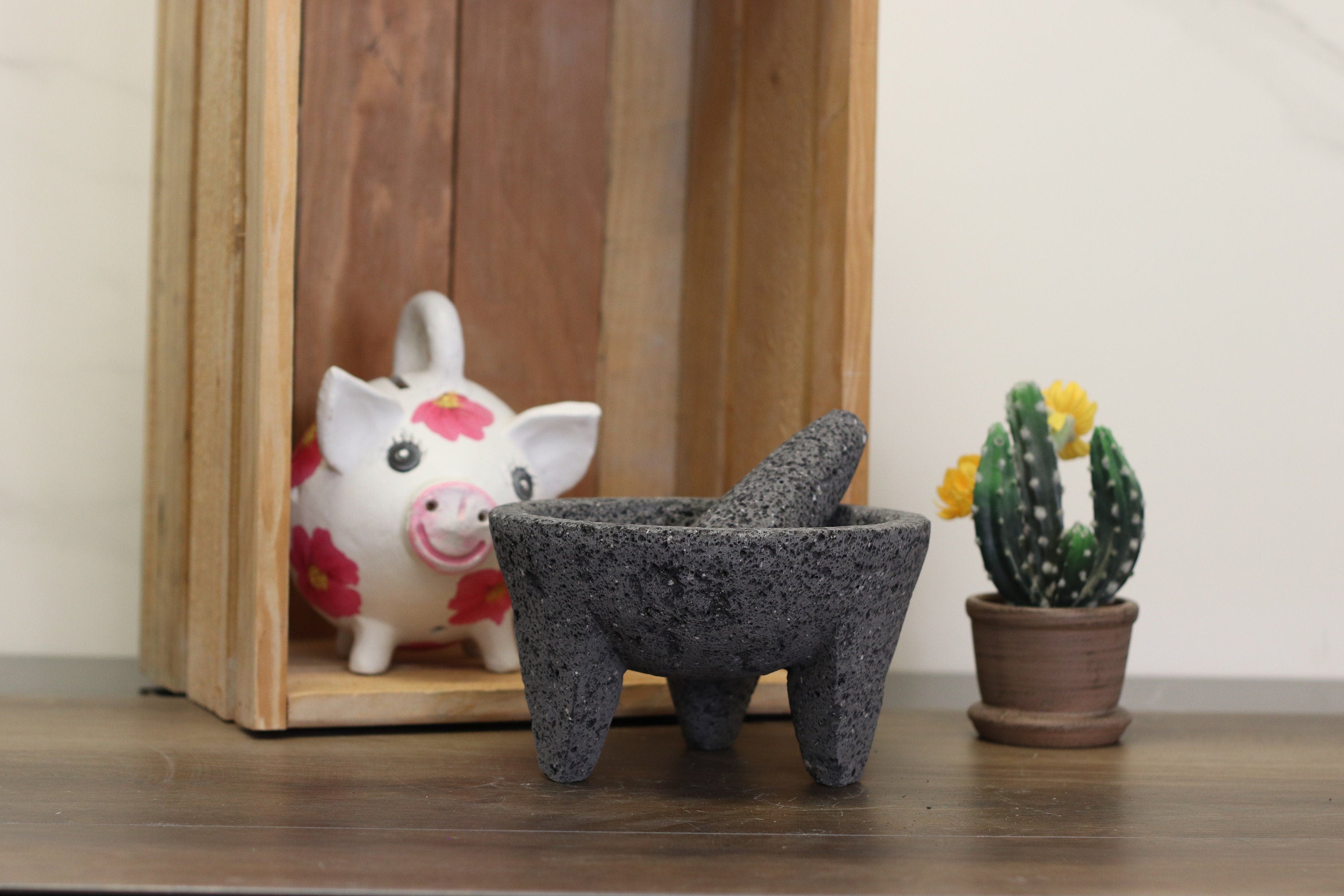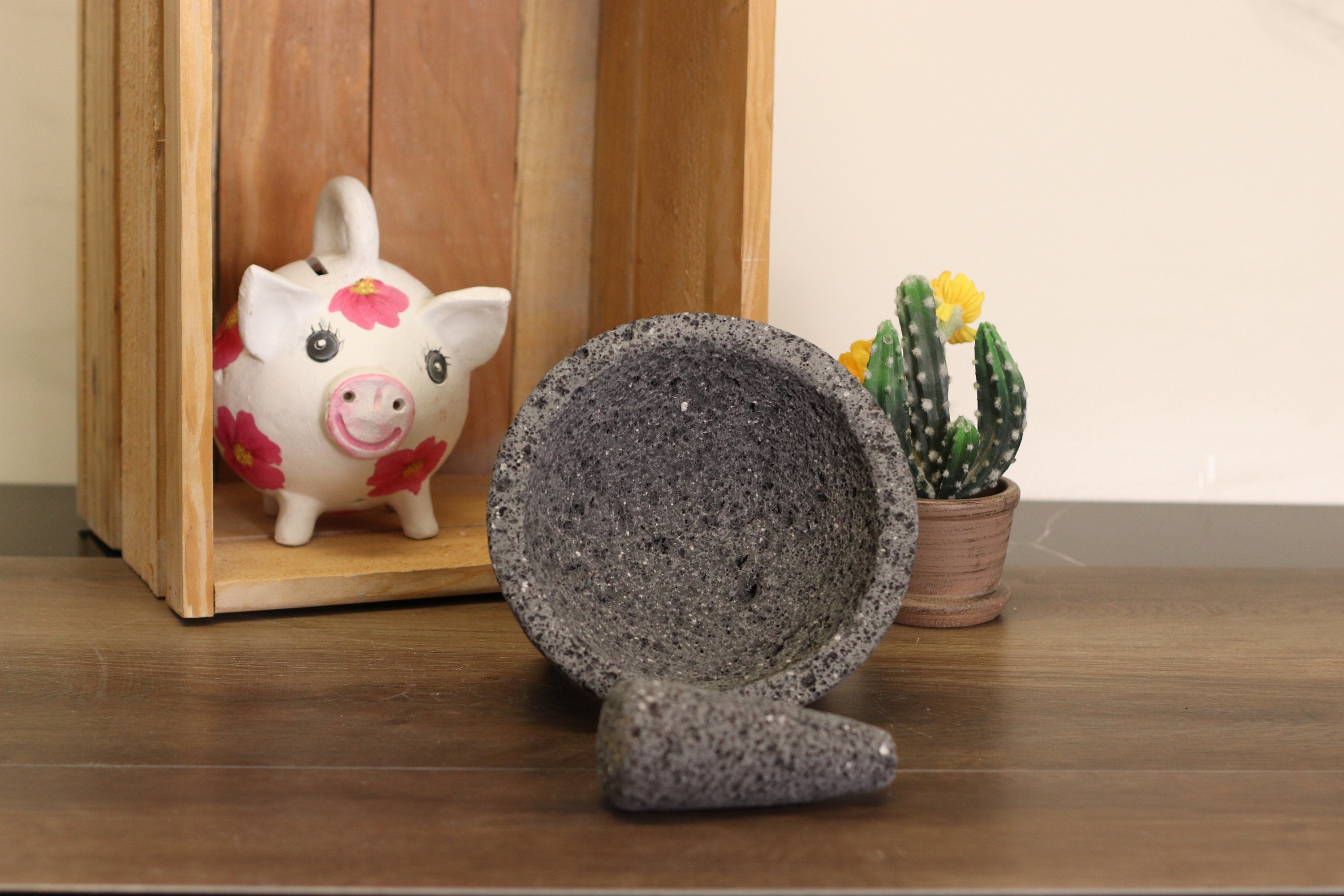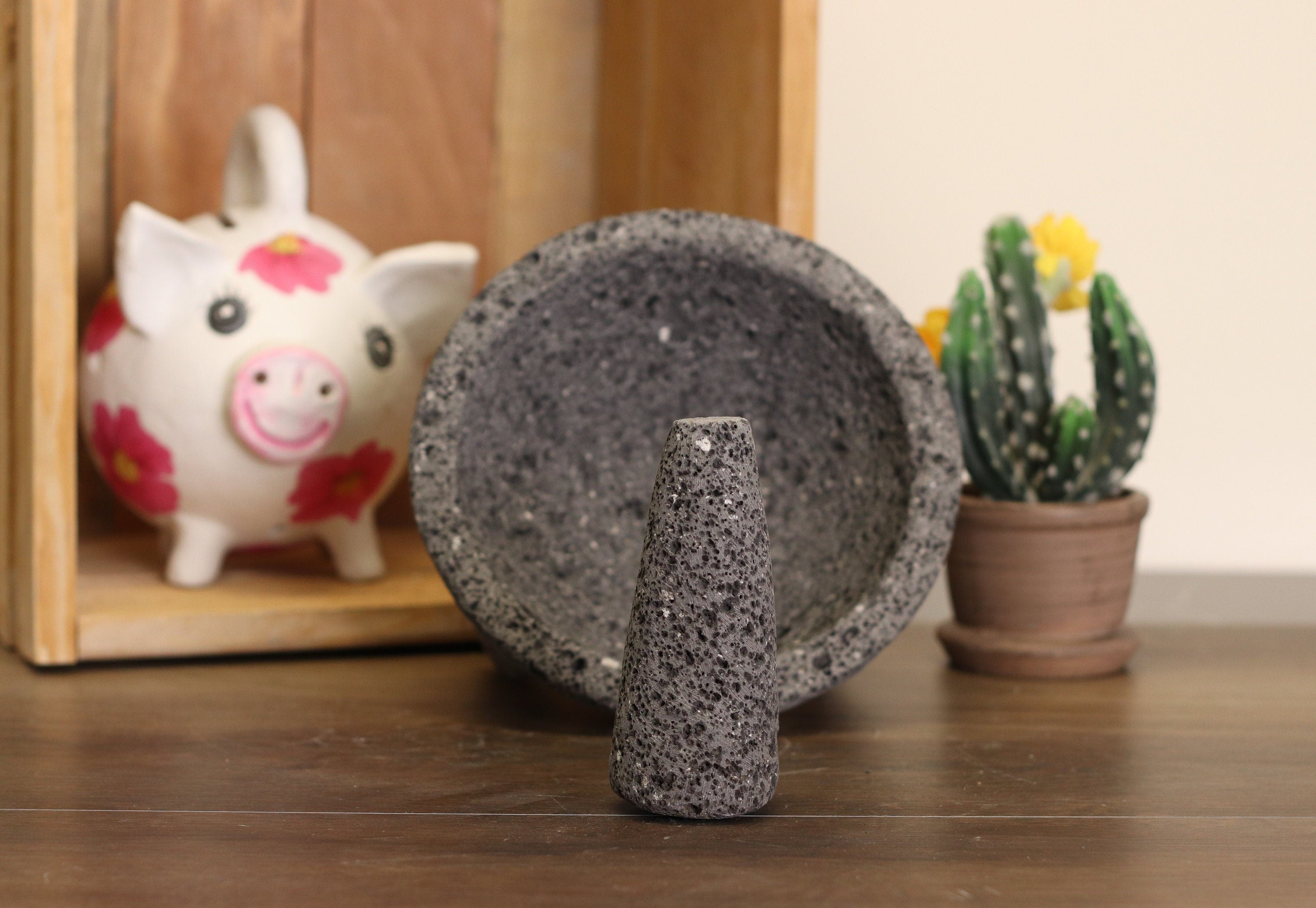 Mexican Molcajete Bowl and Pestle - Lava Stone - 7 inch
---
Authentic and traditional 7" Molcajete ready for shipping.
Bring an authentic flavor to your table. Perfect for salsas, guacamole, meats, barbecues, seafood, appetizer, etc. These bowl & pestle molcajetes are a must have for your parties, family dinners, restaurant, or formal special occasions. Black/dark grey lava rock (Each molcajete will vary slightly in size and color), safely shipped to your home. Each bowl is handmade by talented artisans from Mexico using traditional, original techniques. 100% volcanic stone mortar and pestle set with free shipping!
7" Diameter x 4" Tall - Weight 4lb (approx)
Please note you have to 'cure' the stone before using it. Curing & Care Instructions are included with each order. Essentially, you need to grind white rice until it turns grey, and then clean the molcajete with water and a small brush. This helps smooth the inner bowl from the lava rock's small porus edges. There are other methods to cure your molcajete that include spices if desired. Please message us with questions if needed. 
Listing is for ONE Molcajete bowl & pestle ONLY - all other items in photos are not included.
Each order supports local artisans in Central Mexico.
Thank you for your business!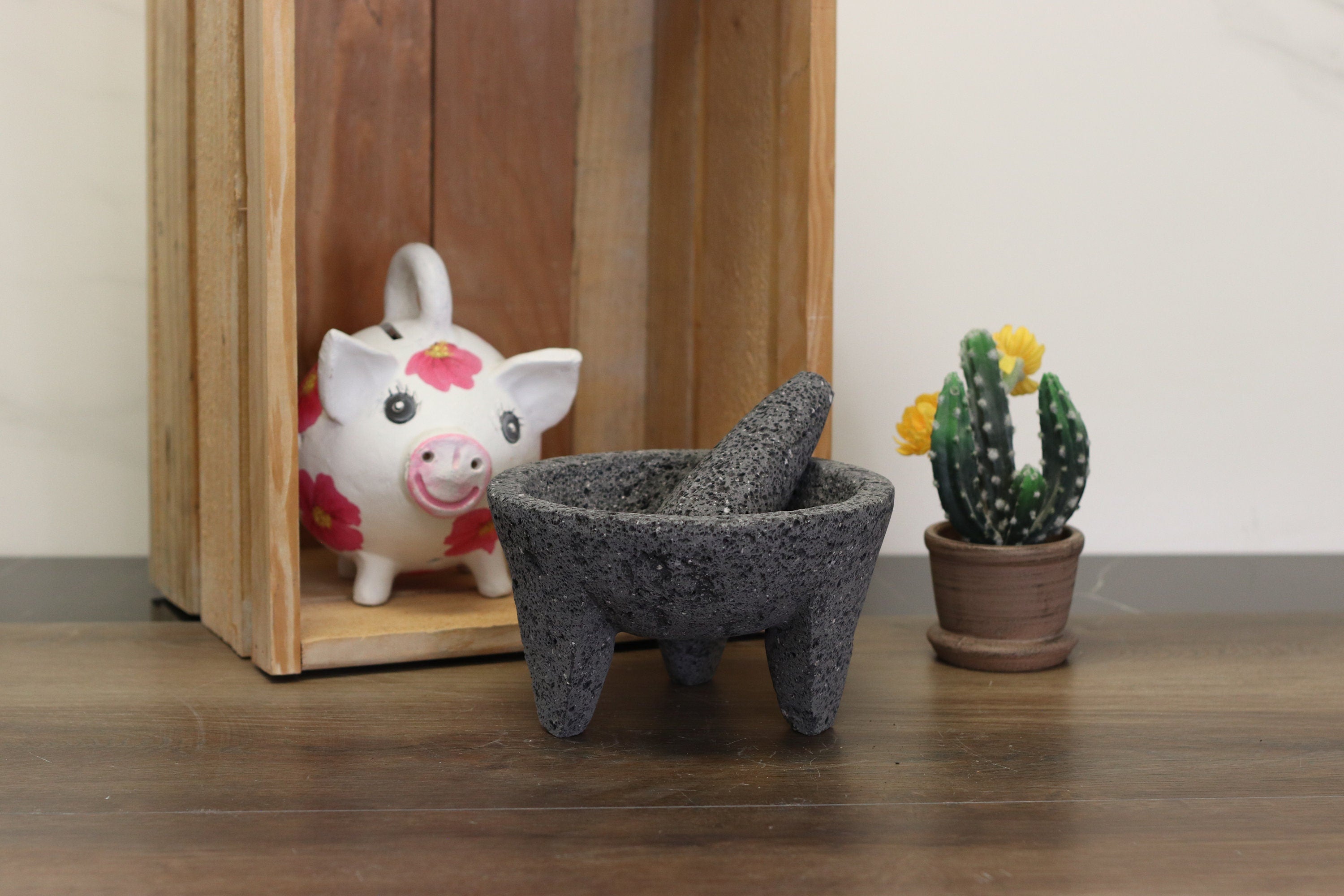 Absolutely incredible statement piece! I can't explain how impressive this is.
Pictures do not do justice. It is absolutely stunning! It is perfect.
Exactly as described and beautiful! Very good experience.